International investment firm AES International has become the first independent investment advisory business within the MENA region to be granted Corporate Chartered Financial Planner status by the UK Chartered Insurance Institute.
From their new branch in the Dubai International Financial Centre, AES International will be the first independent fee based investment advisory firm to deliver fully Chartered services to expats in the region. AES International's 'passive or evidence based' philosophy which utilises ETFs that now account for close to $5 trillion of assets within the US and UK marketplace will now be accessible to MENA investors.
For immediate release
12 July 2016, London and Dubai: AES International – the multi-award-winning global investment advisory business – has announced the award of Corporate Chartered Status by the UK Chartered Insurance Institute (CII).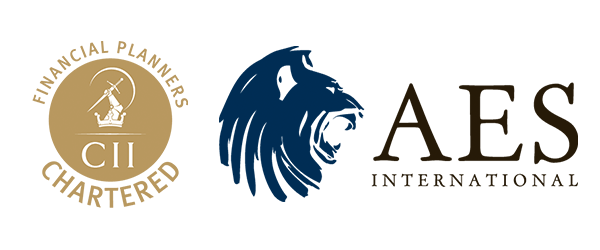 The concept of Chartered professionalism traces its roots back to the years following the Norman invasion of England in 1066. Awarding bodies are today authorised by the UK Privy Council comparable to the 'Royal Court' of times past. Across the professional landscape, from accountants to civil engineers and surveyors, Chartered status stands as an indicator of the highest standards of learning and ethical behaviour.
As a Chartered body of more than a century's standing, the CII grants Chartered titles to individuals and organisations which meet rigorous criteria relating to professionalism and capability.
To date, fewer than 5% of UK firms have qualified for the profession's Gold Standard and AES International, which has its UK FCA authorised headquarters in London and a DFSA regulated branch within the Dubai International Financial Centre, is the first independent, international financial planning firm to do so in the MENA region.
Chartered firms must demonstrate consistency in their ethical stance and subscribe to a strict Code of Ethics. In addition to the corporate requirements, AES has committed to having 75% of its advisers as individual holders of Chartered Financial Planner status in 2017.
CEO Sam Instone – former British Army Officer – said, "I am immensely proud of my team for committing to creating 'positive change' within the marketplace and achieving yet another milestone on our mission to disrupt the status quo of traditional expat investing. We believe that international investors deserve better and we are committed to providing them with a flexible and transparent service". He went on to say, "Expats are weary and sceptical following years of exposure to unqualified international financial salespeople charging unreasonable, undisclosed commissions and causing long-term damage to their personal finances".
Managing Director of the Middle East Branch – Rory Gilbert, spoke of his excitement at the organisation's Chartered status and the ongoing stringent requirements which he hopes will attract clients seeking professionalism and security: "We have always believed that international investors require assurances that their hard-earned cash is well managed in safe hands; we are delighted to have received the highest level recognition from the UK CII, which we believe provides customers with further evidence of our integrity and excellent capabilities".
On clients' financial needs, Chartered Financial Planner and Chartered Wealth Manager Stuart Ritchie acknowledged emotions can run high, saying "We are draining the swamp of expat financial services. For too long, clients have struggled to find genuinely independent, international investment advice. We are passionate about setting the professional standard and upholding the highest fiduciary standards. The sorry truth is that many of international investors have received terrible advice in the past. Our firm's mission is to find them, help them, and set them straight on the road to a secure financial future."
- ENDS -