7 important financial ideas to kickstart 2019
By Sam Instone - January 07, 2019
New year…
New goals, right?
But how often do we fulfil them, especially the financial ones?
Find out below…
(Along with a few interesting ideas to guide you financially in 2019).
I know we often talk about things like low-cost investing…
And asset allocation.
But there are other big financial ideas…
That should guide our investment decisions too.
Here are 7 of them.
In my opinion…
They're extremely important…
And should positively influence how you manage your money this year.
1. Compounding
I wrote a blog on this not too long ago.
I love it because it highlights that time can be as valuable as money…
(Possibly more so).
Even young adults can turn a modest $50 or $100 into significant wealth…
With time on their side.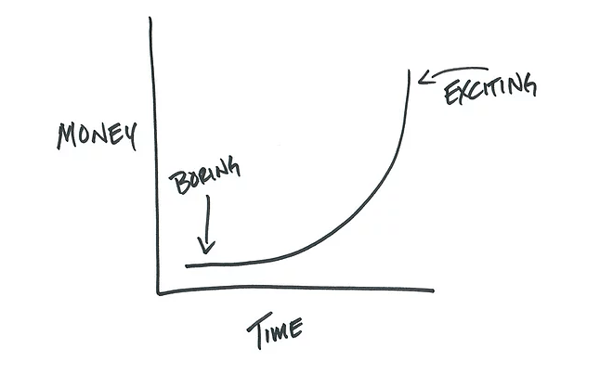 Of course, compounding works best when high investment costs are avoided.
Or large losses caused by a lack of diversification.
It's why I'm a fan of building a globally diversified portfolio using low-cost investment funds.
Inversely, compounding can also work against us…
If we have large debts that we're paying off over many years.
2. Opportunity cost
Whenever we focus our money on a single thing…
We're giving up something else.
We don't pause long enough during impulse shopping moments…
To consider the trade-off that's involved and the opportunities we're missing out on.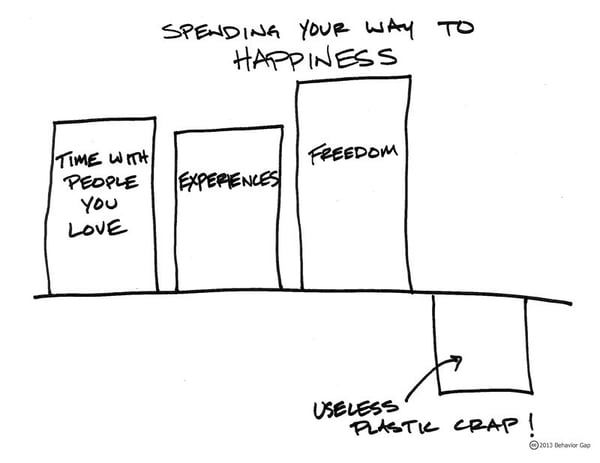 We're often drawn to news of latest releases…
Like the recently launched iPhone…
With its impressive array of features.
But what if we thought about the price of that iPhone a little differently…
Could that $1000 be better spent on a memorable trip or experience?
Or invested to reap a possible $4000 return in the long run?
3. Future self
Our lives are a constant tug of war between the demands of now…
And those of tomorrow.
And, if we're perfectly honest with ourselves…
In this game…
Our current wants and needs usually prevail.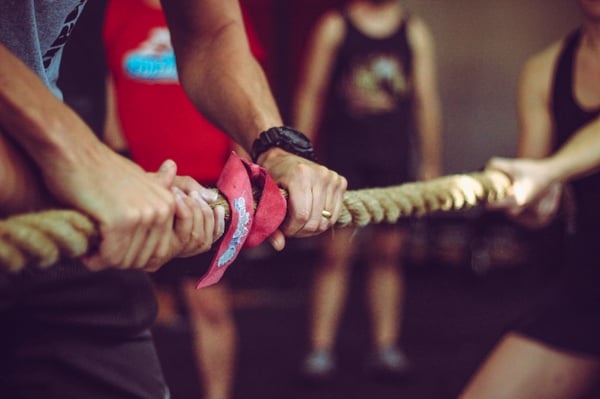 This is why we often fall short of our investment goals.
We land up settling for a retirement we didn't dream of…
Or a college for our children that was only fifth on our list.
Luckily, there are ways to make investing a habit…
Like choosing an automatic investment plan…
That deducts money from your account or salary…
Before you're tempted to spend it.
A financial planner also helps keep you in check…
And makes sure you don't stray from your bigger picture.
It's something your future self will be grateful for.
4. Working years
Our entire financial life is centred around our income-earning ability.
For at least four decades, our regular pay cheques allow us to:
Take on debt early in our adult lives to buy homes, cars and college educations
Save for retirement and other goals
Invest in higher-risk funds when we're younger
Buy insurance that protects us, and our families, financially
We need to spend each pay cheque wisely.
Allocate appropriate amounts to our needs, wants and savings.
In fact, I've written a blog on this too.
It's called the 50/30/20 rule to wealth.
It's a great way to gage how much you spend on important things…
And where you can be cutting down on unnecessary costs.
5. Risk pooling
There are some financial risks we simply should avoid.
Like the lack of a financial plan…
In the event of our premature death.
Without one in place…
Your family could be left in a very difficult situation.
The smartest way to avoid this…
Is to buy enough insurance that covers your family.
But there's another type of 'insurance' we need to consider…
And that's for the possibility of living longer than expected…
And outlasting our assets.
Purchasing income annuities that pay a lifetime income…
Will help us make ends meet if we do.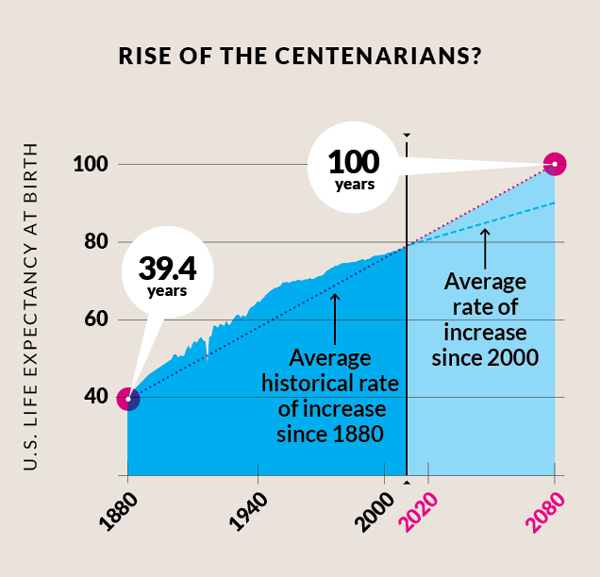 According to a 2014 article in The Atlantic…
The notion of living longer…
Is not that much of a wild thought.
In fact, children born this year…
Are believed to live three months longer…
Than those born in 2018.
6. Ownership
Today's world makes it easy to not own anything.
We can rent everything from homes to cars…
Movies to books…
Clothes to sunglasses.
In some instances, this makes perfect sense.
(Especially for expats who do not plan on living in one country for very long).
However, renting means lining the pockets of someone else…
Instead of your own.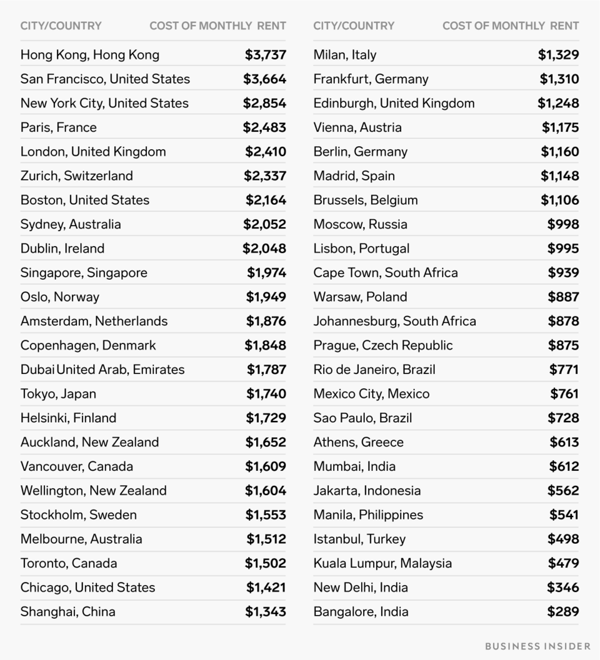 If you see yourself living in the same city for at least five years…
Then buying a house is a good idea.
You'll find the monthly repayments would be cheaper than rental costs…
And if ever you decide to move…
You can sell and possibly earn a handsome profit.
7. Enough
We are all investing for that ultimate goal – retirement.
And we can't afford to fail.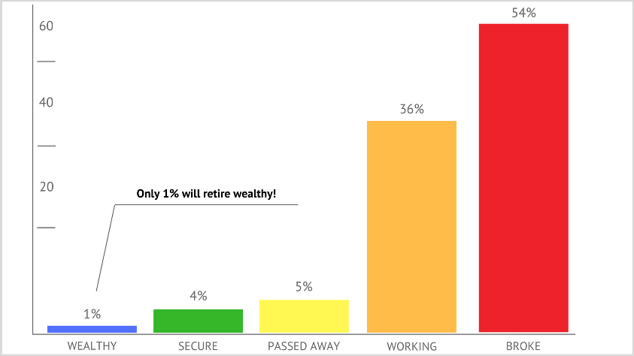 So why do so many of us fall short?
The simple answer: not knowing how much is enough.
If our goal is to accumulate as much as possible…
We may take reckless risks in order to grow the biggest financial pile.
It's why it's so important to diversify…
And balance your risk.
If the markets crash today, tomorrow or next year…
At least you'll have a cushion to soften the blow.
Make 2019 count
It's a new year…
And we're barraged by constant streams of 'new' messages.
Buy a new car.
Move to a new home.
But don't be fooled.
Always remember your goals…
And try to practise better financial habits.
It's not necessarily about having to invest in new products…
Or opting for a brand-new portfolio.
Instead, it's about having new financial views and ideas…
That promote a healthier, wealthier and wiser way of investing.