Don't think you can invest in your 40s? Think again!
By Sam Instone - April 10, 2017
[Expected time to read: 5 minutes]
Jennifer Johnson, an expat in Qatar, recently contacted us.
She asked if we'd address the issue of how best to invest depending on age, and length of time until you need access to your money.
Jennifer wrote:
"Constantly one reads about time that is needed in the market! This is hugely scary and off putting to the thousands of expats within the 40 – 60 age range.

Most people I know decide to save cash - then along comes a charming, suited-up man oozing a take-charge attitude, and gets their money into an expensive investment vehicle like RL360, Hansard, Generali, Zurich and Friends Provident.

Where are the articles for this age group? Finance and investing is boring to most people, even if it is a worry…"
Thank you for this suggestion, Jennifer, (apart from the bit about finance and investing being boring, that's hurt my feelings!) – I want to help…
So, let's get started with those of you in your forties…here's how best to invest at this life stage.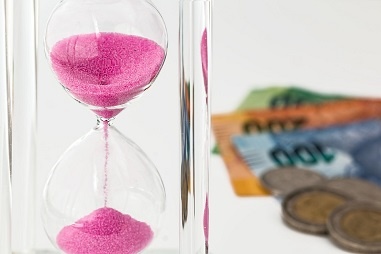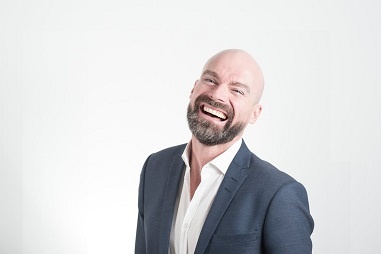 Plan for the worst…
Many expats in their 40s are at their earnings peak. However, this is also a time in life when your expenditure can be at its highest.
Private school fees, mortgage repayments, retirement planning – there are plenty of financial pressures on you to gobble up your salary.
So, begin by planning for the worst…
By this, I mean get a healthy amount squirreled away to cover 6 months' outgoings, ideally in an offshore bank account.
If you have dependents and financial obligations, make sure you have life assurance in place too.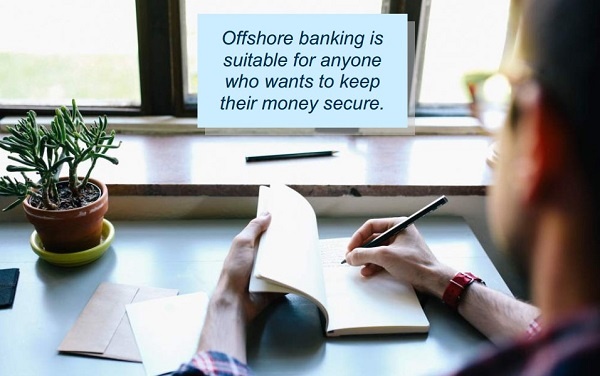 …but prioritise for the best outcome
Having done that, you can now focus on yourself, and your future financial fortunes…
Firstly, at 40, you're still a long way from the typical age for retirement, which means you have plenty of time to make more money, and invest it for growth.
Before you begin investing however, you need a plan.
How much money do you want?
Are you saving for a fixed financial goal, like a future property purchase?
Or are you saving for something less tangible, such as 'a decent income in retirement'?
Either way, it's hard to save towards something when you have no idea how much it will cost.
We recently produced a 12-step guide to calculating how much money you need to retire on:
If you're comfortable crunching the numbers, you can use this guide to get a clear idea of how much money you'd like to have in your pension pot by a given age.
You can also use it to work out how much you will need, factoring in inflation, for a fixed future financial goal like a house purchase.
If you want a hand, give us a call and we can walk you through it, and together we can calculate your financial target.
How much money do you need to invest?
With an idea of where you need to get to financially speaking, you can continue working through the 12-step guide to determine how much you need to start investing from now on.
Alternatively, again, give us a call and we'll help you with the numbers.
When you can see how much you need to set aside today to achieve your future financial goals, does any element of your plan need adjusting?
If you reduce your future financial goal, change the age when you need to reach that goal, or alter your current spending habits to enable you to invest more, your above numbers will change.
Are you eligible for free money?
British expats are entitled to continue saving into a UK pension for 5 years after expatriating.
The maximum you can pay in in each of the 5 tax years, assuming you have no income that's taxable in the UK, is £3,600.
Just invest £240 a month and, over the course of the year, the government will top this up to £3,600.
That's £720 a year for five years – free, courtesy of the British government!
How to invest in your forties:
With a clear idea of how much you need to invest to achieve your future goals, here's how to grow that money:
#1. Choose passive over active
Index funds not mutual funds. Index funds beat their active counterparts 97.8% of the time.
#2. Pay yourself first, month by month
Invest every single month on pay day, so that the money is in your investment account safe, and cannot be accidentally frittered away on something superfluous.
#3. Commit to investing regularly, for the long-term.
By doing so, you benefit from pound cost averaging, and the fact that historically, the markets have always rewarded longer-term investors the best.
#4. Choose a fee-based, chartered fiduciary.
Fee-based because they are not financially incentivised to mis-sell.
Chartered because they adhere to the highest ethical standards, have the highest qualifications and the most professional experience.
Fiduciary because they are bound to act in your best interests, no one else's.
#5. Listen to your adviser
Evidence from multiple sources and studies shows how highly qualified passive advisers add significant financial value to an investor's portfolio.
By preventing you from making decisions based on emotions such as fear or greed, by counselling you to remain on track no matter what, and by rebalancing your account intelligently, your adviser will lead you to meet your future financial goals sooner.
Because you'll never be younger than you are today – crack on!
There's absolutely no point putting off getting started.
With the above information, you now know exactly what you need to do.
Take the first step right now – request a free consultation with our team of fee-based, chartered fiduciaries, and we'll help you create the right investment management plan today.
P.s., if you're in your fifties or sixties and you want to know how to invest, I'm coming to you over the next 2 days… I'll help you get on the right track, no matter what age you are, and what life stage you're at.