Risky investments rife in international markets
By Sam Instone - October 14, 2015
[Estimated time to read: 1 minute]
How salespeople siphon your cash and leave you at risk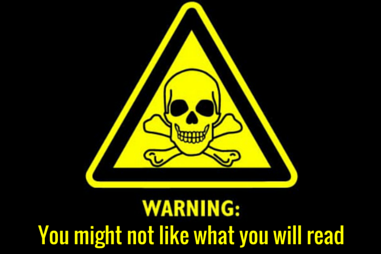 You could be one of many thousands of expats who have unknowingly been persuaded to buy costly and high risk investments from offshore financial salesmen, which have the potential to seriously damage your wealth in the coming years.
In a free special report, which you can download using the form at the bottom of this blog, we explain which investments these are and also what you can do, if you act fast, to rescue your portfolio.
You are particularly in danger of having been sold one of these risky investments if you have an insurance wrapper, such as an offshore bond, from Old Mutual International (formerly Royal Skandia and Skandia International), Generali International, Hansard International, Friends Provident International or RL360.
The reason for this is that these tax wrappers can easily be manipulated by offshore salesmen who operate in entirely different ways to those you are likely to trust back at home.
These same salesmen are highly likely therefore to pack your investment portfolio full of expensive funds which pay the highest commissions (not those most suitable for you) and which are very often risky.
By downloading this free special report, you will find out exactly what these toxic investments are and will be told how to identify any problems within your own investment portfolio.
You will also qualify for the limited opportunity to claim a complimentary X-ray analysis of your existing situation for up to 72 hours after you have downloaded the report. This is a £750 saving on the normal cost, comes with no obligation and can potentially save you tens of thousands.