Why use a regulated financial adviser?
By Simon Danaher - February 26, 2015
It never ceases to amaze us at AES International, at the number of people who ask us why it is important they use a regulated financial adviser.
It is tempting to answer this with another question: would you use an unlicensed dentist, doctor, lawyer or any other professional? A better answer, though, would be that seeking professional wealth advice is absolutely critical to avoiding catastrophic disaster when it comes to financial planning, too.
So why is it so imperative you receive regulated financial advice?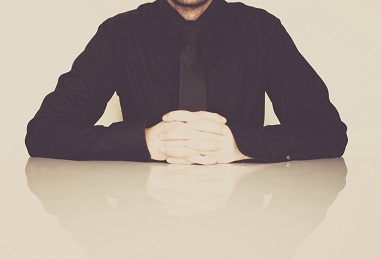 There are countless reasons why you should ensure that the advice you receive is given by a regulated adviser. Here are four key ones:
Regulated financial adviser benefits
Protection
To be regulated, a firm needs to be a registered legal entity. It needs financial resources (known as capital adequacy), professionally qualified individuals, and systems and controls that are adequate for looking after clients. This means that you can have confidence that the company will not simply disappear.
Fair treatment
Regulated firms must follow strict rules ensuring the advice they provide is suitable for your needs, appropriate, and fair. In the UK this falls under an Financial Conduct Authority (FCA) initiative called "Treating Customers Fairly".
Qualified advice
The analogy about the doctors and dentists may seem obvious – I am sure you also wouldn't want an unqualified electrician to wire your house, an unqualified mechanic to service your car or an unqualified plumber to fix your pipes. However, the international financial marketplace is littered with unqualified salesmen. It simply does not make sense to trust something as critical as your financial well being to someone with no qualifications. Qualifications matter.
What is a regulated financial adviser?
In the UK, the FCA requires all financial advisers hold financial qualifications equivalent to at least a Level 4 qualification within the national Qualifications and Credit Framework. This means the adviser must be educated in financial advice more or less to university degree level.
It is worth asking your financial adviser what qualifications he holds to ensure you are getting professional advice from someone suitably qualified.
Fair recourse to complain
By using a regulated financial adviser you will have a proper course to ask for redress if you feel a product has been mis-sold to you or you have lost out financially from having received poor advice. Regulated firms have well documented, careful, comprehensive and prompt complaints handling procedures. If you are not happy with their response you may be able to complain to an Ombudsman (independent adjudicator), or in some cases directly to the regulator who will investigate to ensure you get fair treatment.
In the event something does go wrong with the product you have taken out or the advice is wrong, you may be eligible to compensation from the firm, and more importantly, even if the firm is not in a position to pay, there is still recourse available. As an example, advice given by an FCA regulated firm in the UK is covered by the Financial Services Compensation Scheme (up to a specific limit): for regulated investment advice, for example, you can claim compensation up to a limit of £50,000 if a firm is unable to pay). None of this is available from an unregulated firm.
Regulated firms also have to have professional indemnity insurance in place which may pay compensation if they have made an error. An unregulated firm will not have this cover in place leaving clients exposed to a great deal of unwelcome risk.
Check the advisory company's credentials
All countries have a financial markets regulator – a list of the regulators can be found here.
Nearly all regulators have registers available so you can check the firm you are dealing with is properly authorised. The adviser you deal with will also be able to give you details of company and regulatory numbers and explain all of the above.
AES is authorised and regulated in 36 different jurisdictions which means we have met and agreed to maintain high standards in relation to both providing you with financial planning, and in administering the financial affair of our clients.
We believe the gold standard of regulation is that of the UK where our regulator is the FCA. As we focus on the international market we export this best practice into other markets so our clients get the peace of mind and security to know we put their interests first.
In our experience, many international 'IFAs' are only licensed for basic insurance services, often operating well outside their scope of authorisation, whilst some are not regulated at all. It is always worth checking and indeed double-checking the exact categories of business that firms are licensed to conduct, and should there be any doubt at all, AES International will be able to clarify the position.
The following case study is fictitious, but it illustrates a scenario we see time and time again.
David was working his last few years before retirement in Abu Dhabi when he met an unregulated financial adviser. The charismatic salesman persuaded him to invest his pension and excess savings in two offshore investment bonds. This well-known international life insurance company was based in the Isle of Man and didn't have a licence in the UAE either. When the underlying funds (that were also unregulated) that David had invested in collapsed, he lost his entire life savings in one go and had absolutely no recourse to complain to anyone. The adviser was gone, the funds vanished and the life insurance company stonewalled the complaint saying he had invested at his own risk…
No one should ever have to be in this position but it is all too frequent within the international market. Make sure it doesn't happen to you.