Best Practice Adviser Awards - Global
2016 - Global Best Practice Adviser Firm
Best Practice Adviser Awards - Middle East
2016 - Best Adviser Firm
2016 - Excellence in Professional Development
2016 - Excellence in Client Service
Best Practice Adviser Awards - Europe
2017 - Best Adviser Firm
2016 - Excellence in Professional Development
2016 - Excellence in Social Media
2016 - Excellence in Business Transformation
Best Practice Adviser Awards - UK
2017 - Excellence in Business Strategy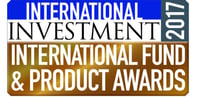 Best Best-Practice in Offshore
Best Best-Practice In Offshore – Middle East




Acquisition International - International Finance Awards
2017 - Best International Wealth Management Practice - EMEA



The Finance Awards
2015 - Best for International Investments - UAE
2015 - Recognised Leader in Wealth Protection - UAE

The Finance Awards
2014 - Financial Advisers of the Year - UAE
2014 - Best Next Generation Financial Advisory Firm - UK

Wealth & Money Management Awards
2014 - Best Global Offshore Banking Team
2014 - Best Private Wealth Management Adviser - UAE

Global Mobility & Immigration Awards
2014 - International Employee Benefits Team of the Year - UAE
2014 - Non-Domiciled Company Focused Financial Services Firm of the Year

Money Marketing Awards
2014 - Finalist - Best Support Service
2013 – Finalist – Best Recruitment and Development Award 2013 – Finalist – Best Network
2012 – Finalist – Adviser Training and Professional Development
2010 – Shortlist – Best Network and Support Services Award
2010 – Shortlist – Best Adviser Training and Professional Development Award
2009 – Finalist – Best Use Of Technology By An Adviser

Sunday Times Virgin Fast Track 100
2012 - Sunday Times Virgin Fast Track 100
AES International was ranked as the fastest-growing financial services firm for the second year running. We also became the first ever financial services firm to rise in the rankings, as we rose from 11th place to become the 4th fastest-growing business in the UK for 2012.

Sunday Times Virgin Best Management Award
Sam Instone and John Viney were among the 300 founders and directors of Britain's 100 private companies with the fastest-growing sales, who were recognised on 15 May, at the 16th annual Sunday Times Virgin Fast Track 100 awards, held at Sir Richard Branson's family home in Oxfordshire.
"AES embodies integrity, professionalism and trust. It is fitting that AES should win this prestigious award based upon the strong management team and team ethos they have built."

Financial Times New Breed Adviser Awards
2010 – Winner of Best Transitional Adviser
2009 – Shortlisted for Adviser Firm of the Year - Training and Development Programme
2009 – Shortlisted for Adviser Firm of the Year - Treating the Customer Fairly Programme

Professional Adviser Fund and Product Awards
2013 - Professional Adviser Fund and Product Awards
Best International Financial Planning Firm: Winner
Best International Private Wealth Management Provider: Highly Commended
2012 - Professional Adviser Fund and Product Awards
Best International Wealth Manager: Highly Commended
The awards, in their 13th year, were judged by an independent panel of industry practitioners and experts with over 50 entries from a wide range of companies in the offshore sector.

The judges commented, "[AES is] a firm that takes due diligence and regulation seriously. An impressive entry that points to a highly professional approach to providing services to international clients, according to the judges. A good holistic ethos applied to wealth management that offers a clear structure and well managed approach to investment management services targeting international clients".

Investors in People
AES joins the top 1% of all IiP-accredited businesses. John Telfer, Managing Director of the organisation that delivers IiP to the London area, commented "this outstanding achievement makes AES International one of the best Investors in People in the country. Being invited to become a Champion is an honour only bestowed upon organisations at the top of their game, and proves that AES International really has the advice and techniques to offer other companies that are trying to reach their potential".
2012 - Investors in People Gold AES International was awarded Gold status after satisfying 161 individual evidence requirements. The assessor stated, "the astonishing growth of AES over the last three years is testament to the investment in people made by the organisation".

2009 – Investors in People
AES International was first awarded Investors in People status in 2009, the assessor stating, "if the spirit of this award resides anywhere then it resides in AES".

UK Ernst & Young Entrepreneur of the Year
The UK's most inspiring business leaders have been named as finalists in Ernst & Young's 2013 Entrepreneur Of The Year programme, sponsored by Credit Suisse.

Sam Instone, CEO: Finalist, London and the South