An ideal climate and great benefits - could this be the perfect retirement haven?
By Andrew Hallam - March 28, 2023
Most mornings, I jump on my bike and ride uphill.
This somewhat sadistic hobby isn't for everyone.
But where I'm currently located in Boquete, Panama, I love riding up the shoulder of Volcan Bahru.
The peak is the only place on Earth where you can see the Atlantic and Pacific Oceans, on a clear day.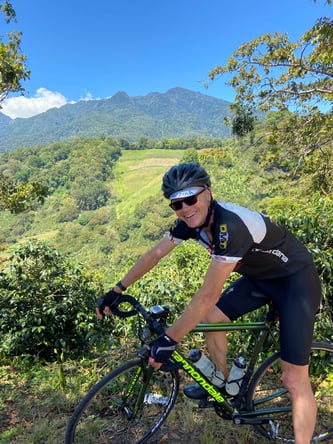 Other mornings, I ride into mountains surrounded by coffee plantations. I parallel rivers of cold water, passing waterfalls as I go.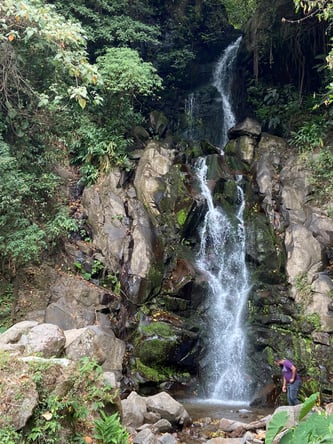 Then I swoop down these quiet roads, carving through corners like a downhill skier. For me, it represents freedom.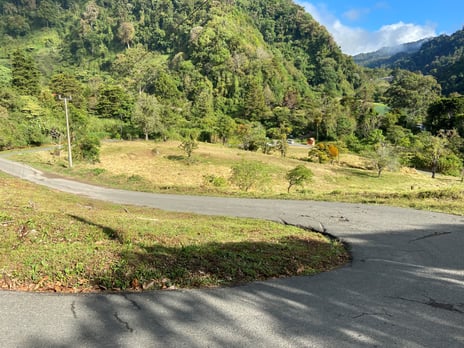 I also believe this town has the best climate on the planet.
That's one of the reasons so many digital nomads and retirees from different countries choose to move here.
Boquete is about 4,200 feet above sea level.
Daily temperatures range from lows of 14 degrees Celsius at night to highs of 26 degrees during the day.
It barely changes, month to month.
I'm currently writing outside, at a spa and small hotel called The Haven.
Tropical birds are chirping in the dense foliage behind me.
I buy fresh fish from the local market every day.
And every afternoon, I pick up fresh, locally grown fruits and vegetables.
In 2023, International Living magazine rated Panama the third best, low-cost retirement destination in the world, after Portugal and Mexico.
In 2022, they ranked Panama number one.
The rankings are subjective, of course.
But the magazine, which has reported on low-cost locations for 44 years, ranks countries based on seven criteria: housing; ease of visas and benefits; cost of living; popularity based on surveys (they call this their affinity rating); development and governance; climate and healthcare.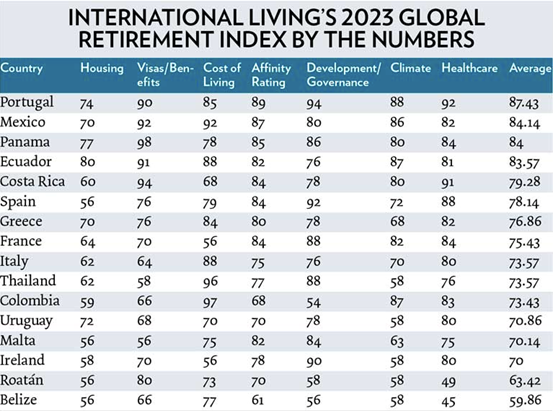 Panama has a bit of everything.
Panama City, dubbed the Dubai of Central America, offers a bustling modern life.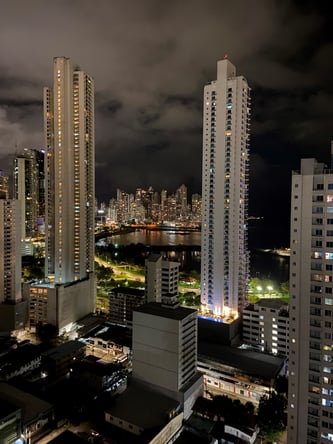 Panama also boasts the Caribbean beaches of Bocas del Toro and San Blas.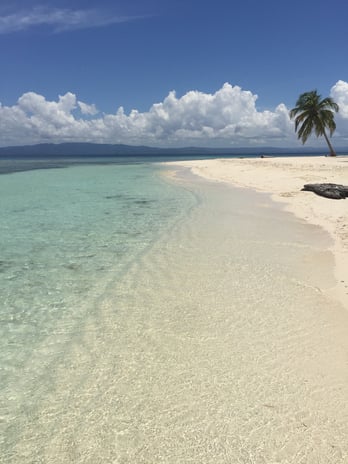 The Pacific beaches near the city of Coronado have their own marble-coloured charm, thanks to strips of volcanic sand layering with the white.
And Panama has cool mountain towns, of which Boquete is the most popular.
Increasingly, Panama attracts plenty of remote workers through its Digital Nomad Visa.
To qualify, online workers need to prove they have an annual income of at least $36,000 USD.
Retirees who move to Panama typically choose between the Friendly Nations Visa and the Pensionados Visa.
To qualify for the Friendly Nations Visa, you need to either buy a property in Panama with a value of at least $200,000 USD, or work for a Panamanian business, or make a fixed deposit into a Panamanian bank of $200,000 USD.
If you work online, the Panamanian government won't tax any of your foreign-earned income.
Capital gains taxes on a portfolio of index funds are a flat 10 percent.
This doesn't mean you pay 10 percent tax on each withdrawal from your account.
Instead, you pay 10 percent tax on the portion of that money which represented a capital gain after your residency began.
What's more, you can maintain your residency by spending as few as two days every two years in the country.
The Pensionado Visa might be the most common residency plan.
It requires proof that the applicant earns at least $1000 USD per month of pensionable income.
If the applicant purchases a property worth at least $100,000 USD, their minimum pensionable income requirement for the visa is $750 a month.
If an applicant applies with a spouse, the couple will require proof of an additional $250 of pensionable earnings per month.
Each year, when International Living ranks countries, Panama tops them all in the "benefits" category.
Women who are at least 55 years of age, and men who are at least 62, receive impressive discounts.
50% off on recreation and entertainment, such as movies, theatres, sports, etc.
50% off hotels Monday through Thursday (30% off on weekends)
50% off passport costs
30% off public transportation: buses, trains, and boats
25% off airfare
20% off restaurants (15% off fast food)
25% off electrical, telephone, and water service
20% off doctors' and specialists' fees
20% off prosthetics and other personal assistance devices
15% off hospital and private clinic costs
15% off dental and optometry services
10% off prescription medications
tax-free importation of household goods, up to $10,000
tax-free importation of a vehicle, or tax-free purchase of a local vehicle
Panama is also the safest country in Central America.
And unlike Mexico or Thailand, you can safely drink water out of the tap.
Culturally, people also tend to be friendlier than they are in Europe, Canada or the United States.
That might sound like a generalisation.
But even in Panama City's most cosmopolitan banking district, if you are riding an elevator, everyone who gets on or off will greet you or say good-bye.
Every. Single. Time.
Warmth and hospitality are deeply rooted in Latin American culture.
So what's not to like?
No place is perfect.
And while Latin Americans are famous for their warmth, they often operate on time schedules that might madden many.
If, for example, you schedule someone to arrive at your home at 10am to fix a fence, they might show up at noon… or at 3:00pm the following day.
If that would drive you nuts, Panama might not be for you.
But if Panama sounds like a place you might be interested in, come for an extended stay before taking the plunge.
You might love it.
You might not.
But if you don't give it a try, you'll never really know.