Are you worried about the rising cost of living?
By Simon Danaher - October 04, 2015
School fees, inflation and your family's future.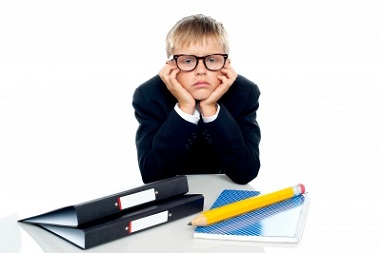 The cost of being an expat is rising. School fees are creeping up year on year. Rent and other housing costs are also climbing.
And inflation on everyday goods is starting to bite.
In Dubai, where school fee data is readily available, there has been a rise of between 4% and 10% in school fees over the past two years alone.
Couple this with the rising cost of goods and services (inflation in the UAE hit 4.9% earlier this year and is likely to already be more than 5%) and your finances can feel like they are being stretched.
You should be worried about these things – but not excessively so. You should also know there are some simple steps you can take which will eradicate these problems and mean you can continue to enjoy expat living.
Getting little Jimmy to school
First, let's deal with school fees. Yes, they do appear to be rising – and 10% is a lot, but with a little thought, this particular problem can be solved and your mind put at rest.
So, what can you do to make sure "little Jimmy's" school fees are sorted for next year?
Make a plan. People often talk about the need to save "for the future" or "for a rainy day", but actually having a specific goal in mind makes saving easier and much more rewarding!
If you are currently paying $10,000 per year in school fees, and they are set to rise by 10% next year – that's an additional $1000 you need to find. That sounds like a lot when taken as a whole, but when you consider it's only $85 extra each month, it seems much more manageable.
If you save an extra $85 per month this year then Jimmy will be off to school again next year. Simple. Maybe you can have one more family meal "in" rather than "out" each month if a sacrifice is needed – think of it as quality time before Jimmy flies the nest!
You could even ask him to cook…a life lesson in there for him too. Or not. No need to make the whole family suffer perhaps…
Let someone else fight inflation for you
Inflation too is something which can be tackled. You do need to make sure it's not having a corrosive effect on your savings – but it's not that scary. All that inflation really means is that your money is worth a little less than it was a year before. If inflation is at 5%, then your money is effectively worth 5% less than it was last year.
Once you understand this, you can see why having large amounts of cash sat in a low interest account isn't sensible. It is slowing losing value.
Now, we aren't expecting you to become Gordon Gekko – trading markets and spending your life glued to a stock market ticker (in fact far from it) – but we do think you should consider making some investments.
Again, this is simple too – once you know how much you are able to save and invest each month, you can pay it straight into a portfolio of investments which will begin fighting inflation for you.
That means you don't need to fight it – or worry about it – just check in with your investments from time to time.
One of the easiest ways of saving and investing is through an offshore private bank account, to find out more about the benefits of offshore banking, click the link below to download our free guide.