Cost of living in London
By Joy Aquino - November 19, 2014
What is the cost of living in London?
The United Kingdom – the name alone resonates a strong reputation in the world of history, culture, arts, science, education, economics and politics. Playing an active role in world history, being a political and economic superpower, and one of the world's largest empires until the 1950s, the UK has a lot of legacies to the world – from the industrial revolution and economic reforms, to contributions to international security and the English language.
Perhaps the country is best known for the Mother of Parliaments, its royal family, the birthplace of one of the greatest poets that ever was, William Shakespeare, and as home to some of the best universities in the world. The list of people, places and events the UK is known for extends for miles, taking into account the country's long history and active role in international affairs.
It is no mystery why the UK is on everyone's list of countries to visit, and in many cases live in. People from all over the world want to be a part of this rich history, to experience the hustle and bustle of London and see for themselves the making of a great nation.
Latest data from the Office for National Statistics shows that 7.8% (4.85 million or 1 in 13) of the UK population (63.7 million) in 2012 had non-British nationality, half of whom held non-EU nationality. This is a 64.7% increase from 2004 statistics of 5% (2.95 million or 1 in 20).
London alone is a good enough magnet for tourists and expats alike. Last year, the city had 16.8 million overseas visitors, a 43.5% increase in 10 years. The city is a melting pot of cultures, the arts, languages, and world politics. For expats, moving to London opens a lot of doors for their personal and professional lives, notwithstanding the high cost of living in the city.
According to Mercer's Cost of Living Survey for 2014, London ranks as the 12th most expensive city to live in, a few places behind Zurich (5th), Geneva (6th) and Bern (8th), but a few places above New York (16th) and Paris (27th).
For our 6th European stop, AES International looks into the cost of living in one of the most desirable cities in the continent, London.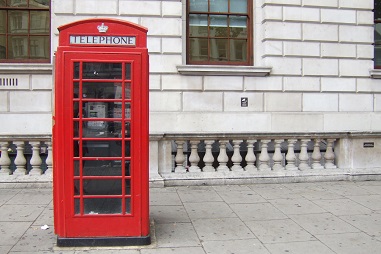 Location, location, location
London has some of the most expensive accommodation costs in Europe, and the cost of housing in the city depends on the kind of accommodation (flat/detached house/mansion block) and its regions (Central/East/West/South/North). Expats who prefer a more spacious home, complete with a garden, will find better housing options well away from London's central districts.
But to give you an idea on how much it costs to live in each London area, the underground Tube map is a good reference. There are nine (9) different Zones in the London underground, with Zones 1 and 2 being Central London, and all the other Zones as the areas forming rings around core. Zones 1 and 2 are where it is difficult to find accommodation and where housing prices are high. Expats will find far more housing options in Zones 3 and 4, where there is an abundance of suburbs with detached houses and apartments. On the other hand, Zones 5 and 6 are where expats on a budget will most likely find accommodation. However, they should be prepared to spend more time and money on commuting.
Rental costs in London also differ considerably based on sub-regions and boroughs. Expats who prefer to be in the midst of all the excitement might want to settle in the Central London boroughs, such as Chelsea, Kensington and Westminster. They should budget at least £700 per week for a 1-bedroom apartment and add at least £200 for a 2-bedroom flat (which can also apply to all the other sub-regions). On the other hand, accommodation costs in North London boroughs (Barnet, Enfield, Haringey) can be much cheaper by £200-£300 from Central London apartments. The leafy Hampstead Heath can be found in Barnet, a popular choice for expats with families.
More affordable housing options can be found in the East London boroughs, such as Hackney and Waltham Forest, and the West London boroughs, such as Brent and Ealing, which are popular locations for young professional expats. Those who might prefer to settle in these sub-regions must still prepare to spend at least £500 per week on a 1-bedroom flat. In Wandsworth, a South London borough, the same apartment can be rented for more like £400 per week.
Some expats, especially young professionals and couples, prefer to share apartments to alleviate the high costs of rent. In such cases, rental costs can be as low as £200 per week. Expats should also be prepared to pay a security deposit, which is usually six weeks' worth of rent, and the shortest tenancy agreements in the city are usually for six months.
Buying a property in London is a different matter. Needless to say, this would greatly depend on the kind of property you want to buy and its location. According to Nationwide's House Price Index, the average price of a property in London costs £400,404, with Westminster (in Central London) being the most expensive and Barking and Dagenham (in East London) being the least.
But to give you some idea, a 1-bedroom apartment can cost at least £400,000 in Central London, with costs of 1-bedroom flats in Westminster reaching as much as £1.5 million. On the other hand, the same property in the East London sub-region, such as Barking and Dagenham, can cost more like £200,000. For much bigger accommodation, expats should be prepared to spend at least 50% more for flats with more rooms and around twice the amount for detached houses. These costs do not include stamp duty fees (1%-7%), legal fees (0.5%-1.0%), and land registry fees (0.04%-0.15%).
It is also important to consider how you are going to finance purchase the property. Unless you want to buy one outright, you might need to take out a mortgage, which might cover 75%-80% of the property cost (including the 20% deposit). The amount to be lent to you will depend on your annual salary and other factors, and it is probably best to speak to a financial adviser if you have the capability to do so.
*Rental and property prices taken from London Property Watch.
Power to all our friends
Generally, utility costs in London will be 40%-50% of your rental costs, but this can still vary on the consumption, type of accommodation and the choice of provider.
In terms of electricity and gas (for heating), expats can choose among several providers, such as British Gas, Npower, E.ON and EDF, whilst some of the water providers are Thames Water and Veolia. Users have to be diligent in finding the best deals if they want to save money on utility bills. On average, an expat living alone might have to spend £150 on electricity, water and gas, whilst a family of four might have to pay for £500 monthly on utilities.
For phone, broadband and TV, expats can purchase all three in 'bundles,' which can save them money and avail of promotions, such as free calls, unlimited Internet access and a number of channels. However, these are not compulsory and expats can only get broadband and phone if they choose to. There are a lot of providers to choose from, such as British Telecom, Virgin Media and Sky, and each one has a different package of offers. A bundle of three utilities can cost at least £20 per month.
Expats will also have to consider Council Tax in budgeting their monthly utility bills. This tax goes to the local council for the services they provide, including rubbish collection and police and fire services. The amount is based on the location and size of the property (not the number of people in the household if two or more). Usually, council tax costs £600 to £1,500 per year and can be paid yearly or in two or ten monthly instalments. A 25% reduction in the payment is available for sole occupiers.
Pies and pints
The cost of living in any city mainly depends on the number of people in the household and their consumption. And in London, expats should generally be prepared to pay more for food items than if they were in their home country.
A couple should budget at least £50 on groceries per week, and this amount is based on meals cooked at home. Lifestyle can play a major role in your monthly food costs. If you often dine out, or survive on takeaways, your monthly food expenses can significantly increase.
However, there are other commodities that are much cheaper in London than in some European cities. Based on The Economist's indices, a Big Mac in London costs £2.89, which is less than Zurich (£4.09) and just slightly much cheaper than Berlin (£2.92). A Starbucks Grande Latte, on the other hand, costs £2.43, which is also much cheaper than in Zurich (£4.55) and Berlin (£3.55).
A transport of delight
Public transportation in London has excellent standards that many people working in the city find it unnecessary to own a car.
London's public transport system (Transport for London) includes the tube (underground), overground trains, the Docklands Light Railway, trams and buses, and a gondola. The city implements the Oyster Card System, an integrated ticketing system that commuters can use for all kinds of public transport. These cards can have a validity of one week, one month or one year. A Travelcard that expats can use for Zones 1 and 2 can cost £120.60 per month, whilst a card for Zones 1 to 6 can cost £219.70 per month. One day Travelcards can also be purchased and the amount depends on the Zone (between £9.00 to £17.00). Taxis, on the other hand, are not part of the Travelcard system and the minimum fare for taxis is £2.40. A 10-minute taxi ride can cost around £9.00.
For expats who would prefer to purchase a car in the UK, it is important to understand how expensive petrol in the UK can be. Currently, a litre of petrol can cost £1.38, and prices can easily go up on a weekly basis. Expats should also be prepared to the hassle of finding parking spaces in London, as this can be very challenging. Car prices can also be more expensive than in other European cities. For example, a Honda Civic can cost as much as £16,995, whilst one in Berlin costs around £13,000. In addition to car and petrol costs, expats should also include road tax and car insurance in their budget.
Cap and gown
The UK has one of the best educational systems in the world, and the best ones are usually found in the city centre. As in other countries, schools in the UK can be state, private (known, confusingly, in the UK as "public schools") or international.
State-run schools can be a good option as enrolling children to these will be at no cost to expat parents. This is also good for children who can speak English well and for parents who want their children to be more fluent in the language.
On the other hand, private schools are also an excellent choice as nearly all of these apply very high standards in teaching and provide ample attention to the learning of their students. Children attending private schools also tend to do better in academics than those in the state schools and these use the British Curriculum or the International Baccalaureate (IB). However, this can be a financial challenge to expat parents. They should be prepared to spend £3,000 to £6,000 per term in the schooling of their children. Those who prefer boarding schools can spend as much as £10,000 per term, and these do not include other expenses such as uniforms and extracurricular activities. Some of the most popular private schools in London are City of London School and King's College School, but there is no shortage of others.
For expat parents who want to be more home-selective when it comes to the education of their children, they can send their kids to international schools using the curriculum of their home countries or the IB. This is a popular schooling option for American, German and French expats. Parents should also budget around £10,000 on tuition fees per term, but this can vary depending on the level and the school. Some of the most popular international schools in London are the International School of London (£17,500-£23,600 per year) and the American School in London (£21,950-£25,650 per year).
Break a leg
The UK boasts of one of the best healthcare systems in the world, the National Health Service (NHS), funded by state through taxes (not through salary contribution). The country has state-of-of-the-art equipment and excellent hospitals and facilities specializing in different disciplines of healthcare. The NHS covers a lot of services and in all aspects of healthcare (most of which are free) and can be used by every UK citizen, legal foreign residents and expats.
However, NHS patients often complain about long waiting lists and lines. Because of this, some expats opt to get private health insurance, which can be purchased from various healthcare providers in the UK. The amount you will pay for this type of health insurance depends on your age, lifestyle (for example: smoker or non-smoker), pre-existing conditions and the level of coverage. Generally, monthly contributions start from £12.60.
For more information on the process of registering for the NHS, please visit http://www.nhs.uk/.
Pubs, clubs and cafés
London is one of the main entertainment hubs in Europe and expats will never run out of activities to do and places to visit. The cost of entertainment varies greatly, as this would depend on the kind of activities expats would like to engage in.
The British love their pubs (with a pint of beer costing around £3.50). Expats who love to dine out should expect an average meal to cost around £20, whilst those who like going to the cinema will spend around £10 on a ticket.
There is no lack of places to visit for culture and art enthusiasts. A trip to the British Museum is a must because of the millions of pieces to be seen, including mummies and the Rosetta Stone, for free. Fans of history should never miss a free visit to the Imperial War Museum, which showcases an impressive collection of World War I and II artefacts, and the Tower of London. Lovers of opera and musicals can see a variety of shows in the Royal Opera House and English National Opera for £25.00. The stage is also a major part of London life, with the city boasting nearly 50 theatres in the centre, and as many more not far out.
Cutting to the chase
The UK, particularly London, is always on top of a world traveller's list of places to visit, for the reasons stated above. But it is not just the business environment, culture, entertainment education that make the UK an attractive place to live in for expats. It is with the general reputation of the country and its people as being tolerant of different cultures and nationalities. And it is also because of the resilience that the country has shown in beating the odds that have shaken the nation's past – from the world wars to the Global Financial Crisis in 2008.
But before going away with all the good stuff of moving to the UK, we encourage, as we do in our Cost of Living Guide, to reassess your capability of doing so, especially when considering the high cost of living in the city. London is an exciting place to be, but it is important to be prepared financially.