What is the cost of living in Luxembourg in 2019?
By Stuart Ritchie - December 09, 2014
Known as the Green Heart of Europe, Luxembourg is an unmistakable hodgepodge of culture, art and history – a mixture of Romanic and Germanic Europe with a fairy-tale-like sensation.
A large percentage of the country's small population (602,005 as of January 2018), is foreign nationals. According to Statistiques de Luxembourg, about 48% of the total population are foreigners.
Mercer's Cost of Living Survey for 2018 ranks Luxembourg as the 71st most expensive city to live in and the safest city in Europe.
Housing
Expats should expect to spend a large portion of their income on rent. Rental prices depend on location – with city centre apartments generally more expensive than ones outside the city centre.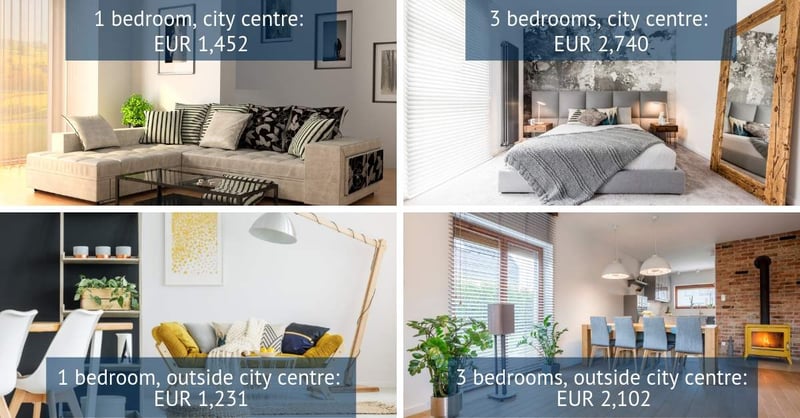 Rental contracts in Luxembourg are usually for one year, but others offer two-three year contracts. Landlords will also require a deposit of one to three months' worth of rent.
Buying a property is a good option for expats considering living in Luxembourg for a long time.
Around 75% of the population own their own homes.
In the expensive districts, expats should expect to spend as much as EUR 500,000 and EUR 1 million for 1-bedroom and 3-bedroom apartments, respectively.
On the other hand, the same property can be bought for EUR 350,000 and EUR 800,000 in more modest areas.
Expats should expect to spend at least EUR 200,000 more on houses.
Housing prices in Luxembourg City are among the highest in Europe, and banks and financial institutions have responded by increasing the length of mortgages from 20 years to 25-30 years and covering as much as 80% of the property cost.
Buyers should make a deposit of around 20%-25% of the property price, and mortgage rates are around 2% per year.
Other fees include the annual property tax (1%-8% of the purchase price), transfer tax (6%), transcription tax (1.2% of the market value), and notary fees (1.5%).
Utilities
On average, an expat would spend EUR 228 per month on utility costs in Luxembourg, which includes electricity, water, garbage, cooling and heating.
There are also a lot of great deals in Luxembourg for their mobile and Internet needs. Some of the major telecommunications providers in the country are P&T and Orange, with the latter having monthly offers of unlimited calls and text, with 10GB of mobile data.
Chances are, if you're renting from a landlord, Internet may already be included. And if not, there is wireless Internet access across the city thanks to a private business called HotCity.
Food and groceries
A single expat can easily spend EUR 300 on monthly groceries, and a family of four can spend EUR 700 per month. Local goods are generally less expensive than imported ones.
Transport
The city's small size makes it easy for travel across towns and even countries.
It has a comprehensive and excellent public transport network comprising buses and trains with an integrated ticketing system that can be used for each.
Tickets allow commuters to travel freely without limit for a day (EUR 4) or a month (EUR 40).
There are also short-term tickets with a validity of two hours for EUR 2.
Taxis, on the other hand, have a normal flat rate of EUR 2.50, with a 3-km ride costing EUR 10.
The cost of petrol in Luxembourg is EUR 1.22 per litre.
A Toyota Corolla (EUR 25,200) and a Porsche Carrera S (EUR 87,800), for example, cost around EUR 4,000-6,000 less than London prices (EUR 21,600 and EUR 93,400, respectively).
Schooling
Luxembourg is one of a few countries with 100% literacy rate of those aged 15 and above.
Students must be proficient in all three national languages before they are allowed to graduate: Luxembourgish (the national language, or mother tongue), French and German.
Education in Luxembourg comes in three forms: state, private and international.
State schooling allows for free education and parents would not pay tuition fees.
Public (state) schools provide an education allowance to students aged 2-8. (This is the best choice for expats who plan to stay in the country for a long time).
Expat parents who want their children educated under their respective countries' curricula often choose private schools and international schools, which can be expensive. Most private and international schools use the International Baccalaureate, although some cater to specific needs of different nationalities.
A popular private school, Waldorf School Luxembourg, charges around EUR 5,000 per year on tuition fees, with discounts increasing with the number of siblings enrolled in the school.
Some of the most popular international schools in Luxembourg are St. George's International School (EUR 6,200 for preschool up to EUR 14,200 for teenage years) and the International School of Luxembourg (EUR 11,700 for preschool up to EUR 18,115 for teenage years).
There are also other fees to consider such as the application fee, building fund and stability fund.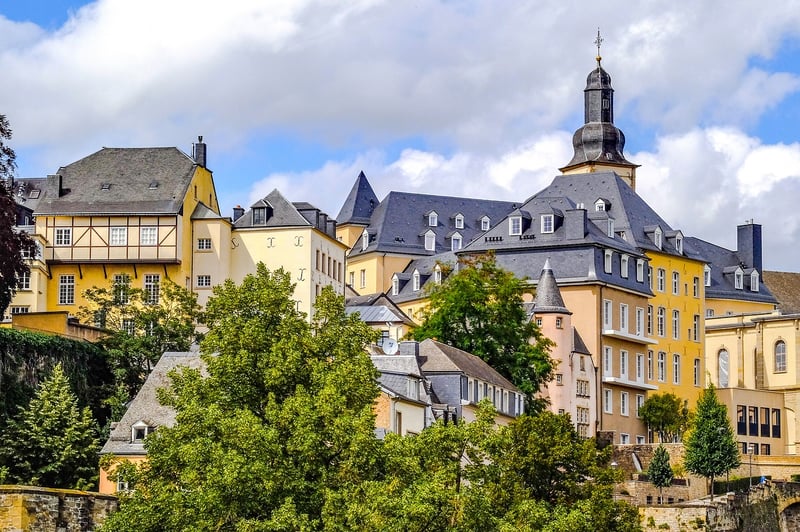 Healthcare
Luxembourg's healthcare system provides free basic healthcare to all its citizens and 98% of the population have access to its public healthcare system.
Employed individuals must pay monthly contributions, normally 10% of their salary, half of which is paid by the employer.
Self-employed individuals make their own contributions depending on their profession.
These contributions cover childbirth, rehabilitation, hospitalisation and medical prescriptions, and patients can choose the hospital or doctor to treat them.
However, patients must pay up front for medical treatment and later recover 80%-100% of the total costs from the CNS. Dependents of the contributor are also covered by the system.
Private healthcare, on the other hand, is mainly supplemental and some employers provide private healthcare as part of their employee benefits.
As a general rule, private health insurance pays for services not covered by public healthcare.
Entertainment
A trip to the National Museum of History and Art and Museum of the History of the City of Luxembourg costs EUR 5 each.
Those who prefer the theatre and opera would pay between EUR 8-35 for a trip to Theater des Capucins, Grand Theater de la Ville de Luxembourg or Conservatoire de la Ville de Luxembourg each.
A meal for two in a mid-range restaurant can cost around EUR 70 or more depending on your food choices and alcohol consumption (a bottle of local alcohol costs EUR 3), and going to the cinema costs around EUR 20 for two.
Some forms of entertainment are free such as festivals and events that take place along the streets of the city; and Summer in the City, a three-month celebration with street theatre, open-air cinema, and markets, amongst others.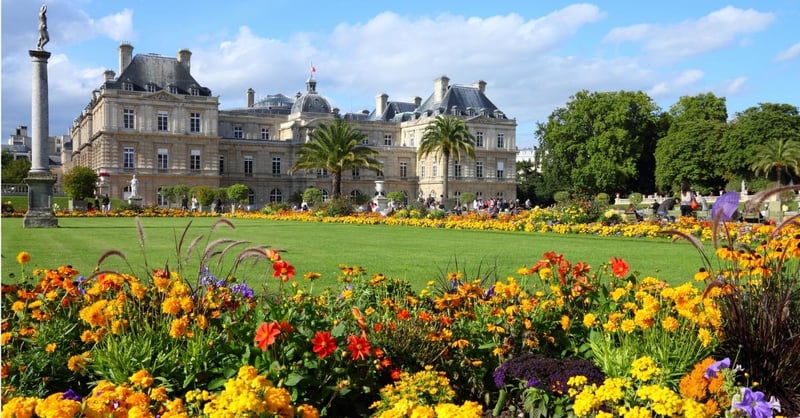 The Heart of Europe
It is not just the green landscapes, the Casemates, the fortresses and the soothing view of cosy towns that make Luxembourg a desirable city to live in.
It is also the high quality of living, overall wealth, and the general disposition of Luxembourgers, who are known to be hospitable, tolerant and friendly.
Businesspeople would also find the city to be a financial heaven, where banks and financial institutions can be found left and right, and the tax system favourable (the country has the lowest VAT in the EU at 15%).
However, moving to a new country always requires an introspective look at your finances.
No matter how sweet the opportunity may be…
There are a variety of things that need to be considered.
Cost of living is one thing.
But what about pensions, taxes, retirement savings, and more?
If you need help putting your personal financial situation into perspective, let us know.
We'd be happy to look at where you are now…
Where you want to be in the future…
And exactly what's needed to get you there.
We can do this for you no matter where you are in the world.