Subscribe
Cost of Living in Switzerland
What is the cost of living in Switzerland?
Perhaps one of the first places that comes to mind when talking about ski slopes, watches and neutralism in war history is Switzerland. With its long-standing 'no interference policy', it should come as no surprise that the country is one of the most politically and economically stable nations in the world. It is not just an attractive home for business expats as it also serves as host to a lot of international organizations, including the International Committee of the Red Cross, the World Health Organization, and the birthplace of the World Wide Web, CERN. Add that to its reputation as the country with the best quality of life for expats and you might find yourself a utopian home.
But just like all good things, achieving this kind of life is never without effort. According to Mercer's 2014 Cost of Living Survey, three of Switzerland's cities, Zurich, Geneva and Bern, are on the top 10 list of the most expensive cities to live in, ranking 5th, 6th and 8th, respectively, and these rankings are all a few places higher than they were last year (8th, 7th and 9th, respectively).
Needless to say, being an expat in Switzerland, especially in its three main cities, is expensive. But despite the very high cost of living, the country is the 12th most popular destination for UK expats. Latest statistics from the Swiss Federal Statistics Office states that 23.8% of Switzerland's population of 8.14 million are foreigners, with the number of British citizens reaching 41,000, as of 2013. One of the main reasons why Switzerland is such an attractive destination for expats is the high income that both Swiss and foreign nationals enjoy, as wages in Zurich and Geneva are considered the highest rates in the world.
But before running off to the land of all good things, it might be better to take a look at all the small but very significant details of living the expat life in Switzerland. Previously, we looked into Dubai and Doha in the Middle East, as well as Belgium and Spain in Europe. For our third European stop, AES International gives you Switzerland, with specific focus on the cities* of Zurich, Geneva and Bern.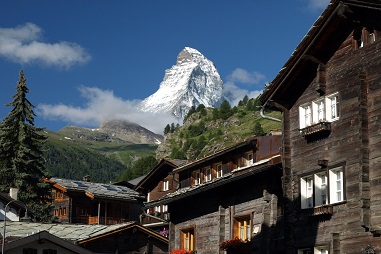 *For this guide, we refer to the capital cities of Zurich, Geneva and Bern instead of the Cantons, which are member states of the Federal State of Switzerland. At the time of publication, the exchange rate is CHF 1 to EUR 0.83 or GBP 0.65.
In the house
Finding a home in Switzerland can be a real challenge for expats as only about 40% of the population own homes, creating stiff competition for accommodation and therefore expensive rental prices. The majority of expats live in Zurich, Geneva and Bern. Despite being the de facto capital, the cost of accommodation in Bern is much lower (though still expensive) compared to the other two Swiss cities. Generally, expats should expect to spend around 20% of their salaries on accommodation alone.
Renting a property in Switzerland is like applying for a bank loan. Due to the difficulty of acquiring the best possible accommodation, homeowners demand a lot of requirements, sometimes somewhat personal, from potential tenants, which may include guarantees of financial stability and personal references from previous landlords as well as employers. Lease agreements are usually on a 12-month basis, and it is common to pay for a 3-month deposit, which may be reclaimed when the tenancy contract expired.
Naturally, housing expenses depend on personal preferences as to the kind of accommodation. In Bern, 1-bedroom apartments can easily cost CHF 1,300 per month, whilst 2-to-3 bedroom apartments can be as much as CHF 2,500 per month. This charge is less expensive than Zurich (CHF 1,700 for a 1-bedroom and CHF 3,500 for a 2-to-3 bedroom apartment) and/or Geneva (CHF 1,800 for a 1-bedroom and CHF 3,700 for a 2-to-3 bedroom apartment). On the other hand, if you prefer a large house with a suburban setting, you have to be prepared to spend at least CHF 5,000 per month in any of these locations, as apartments are more common housing options for expats in the city centres.
Foreign nationals may find it very difficult to purchase a property in Switzerland because of the strict regulations on ownership. It may be easier for (1) nationals of the European Union (EU) or European Free Trade Association (EFTA) states, holding Swiss residence permits and living in Switzerland; or (2) holders of permanent residence permits, also called Swiss C Permits, which are granted to those who have lived in Switzerland for five years. If you are either of these, you can purchase a property for business, investment or residence purposes. On the other hand, those who fall outside these criteria may find it very hard to buy a property, since it requires acquiring a licence to purchase.
Due to the difficulty of acquiring a property in Switzerland, property prices are tremendously high. Just like rental costs, properties in Geneva and Zurich are more costly than in Bern. You may have to spend at least CHF 150,000 for a studio or 1-bedroom apartment, or up to CHF 700,000 for a 2-to-3 bedroom apartment in Bern. On the other hand, a studio or 1-bedroom apartment in Geneva or Zurich can cost as much as CHF 250,000 and CHF 500,000, respectively, whilst 2-to-3 bedroom apartments can be as much as CHF 800,000 and CHF 1,000,000, respectively. However, these prices may be lower or higher depending on the property's proximity to basic services as well as its age.
Other factors to consider when buying a property in Switzerland are Real Estate Transfer Tax (up to 3.30% of the property cost), registration fees (0.25%), notary fees (0.10%) and estate agent's fee (3%-5%). Most property purchases also require a minimum deposit of 20% of the property cost. With all things considered, buying a property in Switzerland should never be a decision to take lightly.
Nebenkosten
Utilities in Switzerland, called Nebenkosten, generally depend on the size of the apartment, the size of the household, and the season. Some landlords include charges for electricity, heating and water, which is around 15% of monthly rent, but most residents in Switzerland are responsible for their own Nebenkosten.
If you live alone in a studio or 1-bedroom apartment should be prepared to spend between CHF 200 to CHF 350 per month on utility costs, whilst a family of four living in a 3-bedroom apartment may spend as much as CHF 600. On the other hand, expats living in more expensive accommodation, such as houses or detached homes, may have to spend more.
Meanwhile, expats may find a lot of choices and packages for their mobile and Internet needs. Swisscom and Orange, the two major telecommunications providers in Switzerland, offer different services, with prices for a 6Mbps Internet home service and unlimited international calls and data usage ranging from CHF 150 to CHF 200 per month.
Expats used to the British system might find themselves in unfamiliar ground as Switzerland requires residents to pay for a radio and TV licence fee from Billag, the government agency responsible for collecting TV and radio fees in the country. Billag costs may be paid on a quarterly (CHF 150) or annual basis (CHF 600) and is mandatory for all households having a television or a radio, including those in cars.
Foodies and goodies
With the high quality of living in the country, it is but expected for food items to be more costly than other European cities (around 20%-30% more expensive). Amongst our three focus areas, market prices in Bern are less expensive than the other two, with Zurich and Geneva prices neck to neck. A single expat should expect to spend around CHF 100 per week on groceries, whilst a family of four can afford a variety of food choices on CHF 300 per week. To save money on groceries, expats may opt to buy non-Swiss goods and in less expensive supermarkets, such as Aldi or Lidl.
We've compared purchasing power in different cities by making use of The Economist's Big Mac and Starbucks Indices. Both commodities, a Big Mac and a Starbucks Grande Café Latte, cost twice as much in Switzerland (CHF 6.16) than in the UK (6.90).
Around and about
Everything seems to be more expensive in Switzerland, including the cost of transportation. This should be expected as Switzerland maintains the highest standards on public transport, making it easy for individuals to move from one city to another.
The ticketing system in Switzerland is more complex than in other European cities but it offers a lot of discounts. Expats may use the Swiss Half Fare card, which may be purchased for CHF 165 and has a validity of one year, giving commuters a discount of nearly 50% on trains, buses, cable cars, as well as boats, but not taxis. For expats with children, a good option can be to get a Junior Card, which entitles kids to travel around the country for free provided that they are accompanied by an adult. On average, a one-way local transport train ticket can cost CHF 4.00, whilst minimum taxi tariff rates cost CHF 7.50 and bus fares within the city centre can cost CHF 2.00.
Owning a car in Switzerland is an expensive option for expats because of the extra fees, such as canton taxes, parking permits, and vehicle insurance that go along with the price of the vehicle. On the other hand, petrol prices in Switzerland are not so different from prices in other European cities, but cars, both regular and luxury, are generally more expensive by 30%. Therefore, if you are used to commuting in, say, London, it might be a much better idea to use public transport in Switzerland to save money.
Knowledge is power
Expats need not worry about the quality of education in Switzerland, whether their children are enrolled in public (state), private or international schools, as the country's education standards are one of the best in the world.
Public schools generally use the language of their respective cantons, and can either be German, French, or Italian. Public education is at no cost to expat parents, except for extracurricular activities. However, English-speaking students are at a disadvantage, as public schools do not spend time and resources on students who cannot speak the school's primary language.
On the other hand, there are bilingual schools that use the Swiss curriculum but use two languages. These schools usually teach for a week in a primary language (French, German, or Italian) and another week in English. This is a good idea for multilingual expats and those planning to settle in the country long-term. Also, this is a plus for expat families with young children who want their kids to assimilate into Swiss culture more easily. However, annual fees in bilingual schools can be as much as CHF 25,000.
Most expats send their children to private schools that teach the International Baccalaureate curriculum or to international schools using their home country's curriculum and language. As expected, these schools charge very high fees, which can be as much as CHF 35,000 per year. Some of the popular international schools in Switzerland include the International School of Geneva and Zurich International School.
Securing a spot in these schools may be quite difficult, so it is important for expat parents to enlist their children to their desired schools ahead of time to avoid long waiting lists. Also, as school fees can take a huge chunk of expats' wages, it is imperative to seek the assistance of employers in covering education costs or securing school places.
Health is wealth
Healthcare has always been one of the main priorities of the Swiss government, which makes the country one of the best providers of healthcare in Europe. However, unlike the UK with its largely free state system and the US, which requires employer-sponsored healthcare plans, Switzerland makes it compulsory for all residents to acquire private health insurance, making this a major financial burden for expats. On the upside, private health insurance providers are legally obliged to accept health insurance applications of all individuals living in Switzerland, regardless of their medical condition.
Moreover, monthly premiums are not based on wages but by geography or canton and the overall cost of healthcare for the entire population in each canton. With this in mind, the premiums that expats pay in the three main cities are more costly than those paid for by individuals in rural areas in Switzerland. However, those whose premiums exceed 8% of their salaries get government cash subsidies. Generally, expats should allot around CHF 5,000 for health insurance per year and this covers all costs on hospitalization and treatment. However, this does not include the health insurance of dependents, but reduced premiums are offered for children and young adults.
More fun in Switzerland
Expats with an active social life and/or up for adventure will find that Switzerland just suits their needs, with an abundant nightlife typical of European cities, the Alps just a train ride from the urban centres, and festivities materializing along city streets all year round, such as the Geneva Festival and the Street Parade in Zurich.
Going out on a date can be relatively expensive. For example, you might have to spend at least CHF 100 for a dinner for two in a mid-range restaurant. Meanwhile, a ticket for two to the cinema can easily cost CHF 40. It is also important to note that value added tax in the country is about 8%.
For culture geeks and art buffs, a trip to the Swiss National Museum in Zurich and Musée d'Art et d'Histoire in Geneva is an absolute must. Fans of Witz, Rembrandt and Rodin will be thrilled to know that they can see some of the greatest art pieces in history for CHF 20 or less. Opera and musical lovers will also not starve for entertainment as the Zurich Opera House, considered to be one of the best in the country, showcases the best performances for as low as CHF 15 (prices subject to change according to performance and seating).
It's bliss
Scenes of calm and quiet neighborhoods, a train ride to the Alps and picturesque views of Swiss lakes are all very appealing and would be good enough reasons to pack your bags and move to the land of all good things. But then again, it is not always as easy as it sounds, as living an expat life in Switzerland can still put a lot of stress on your finances.
It may seem affordable because of the high wages and because the high cost of living may appear nothing but compensation to getting your money's worth. However, expats are also subject to income and withholding tax and may have to consider the financial aspects they disregard in their home country. The best way to go is to develop your own expertise, evaluate your finances, and anticipate all possibilities, good and bad, before making a decision.
About Joy Aquino
Joy Aquino served as a Marketing Associate for AES International before relocating to Germany.