How to save £264,800 of inheritance tax in 4 minutes
By Carlton Crabbe - January 21, 2015
Just write a cheque today and make it a gift
Sounds too easy, right? Well, the good news is that the most difficult part of saving your family and friends £264,800 in UK inheritance tax is deciding whom you want to make the cheque(s) payable to. Once you have decided who the lucky beneficiaries of your 4-minute inheritance tax plan are, you just need to write the cheque. We take a look at why most people forget to do this simple piece of planning, and find out why it's so easy.
To save your loved ones from having to pay the UK tax man the headline grabbing £264,800 in UK inheritance tax, the magic number you need to write your cheque for is £662,000. This is the amount couples can give away now to get an immediate inheritance tax saving. For single people, just halve this number, so £331,000. Unfortunately this halves the tax saving, but it's still a whopping £132,400 of tax saved in a matter of minutes. It is also extremely important for tax (and many other) reasons to ensure you make a Will.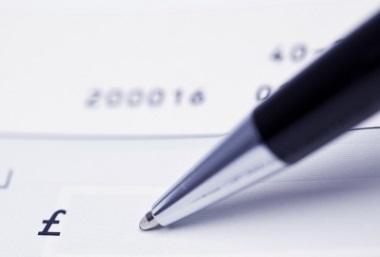 So what are these UK estate planning tax breaks called?
In estate planning jargon, this quick exercise is a combination of using up your so called 'nil rate band' and your 'annual gifting allowance'. Most people don't do either of these simple bits of planning, but at AES International, we find that many people consider taking at least one of these tax planning steps after we tell them about them.
In case you get cold feet writing such a big cheque, you can just make use of the smaller break on offer, which is the 'annual gifting allowance'.
So let's see how these two work.
Nil rate band planning
Individuals are currently entitled to give up to £325,000 away under the nil rate band rule without their beneficiaries incurring an inheritance tax charge or a potential tax charge. Each person can make nil rate band gifts every 7 years. Taken together, these allowances mean a couple could gift £650,000 today which would be immediately outside their estate for UK tax calculations.

Our Tip: Consider giving away up to £325,000 each, now or in the future, to your beneficiaries without any liability to inheritance tax being incurred. You can either do this as a straight payment, or consider placing the money into Trust for children or grandchildren, for example. This assumes you have not made any large gifts within the last 7 years, which could affect how much you can gift away to save estate tax.
Annual gifting allowance
Every individual also gets an annual gifting allowance which is currently £3,000. If you haven't used last year's allowance, you can make a gift of £6,000 this year.
Our Tip: Make a note in your diary to do this each and every year if you can afford to. It's a quick and easy exercise, but don't forget that if you are an expat living abroad, it's each UK tax year in which you need to make the gift, which runs from April 6th in one year, to April 5th of the following.
Here's a reminder of how we got to the £264,800 of tax savings for a couple (don't forget, just halve it for individuals).
Current nil rate band allowance: £325,000 x 2 (for a couple) = £650,000
Plus gifting allowance of £3,000 each year, so £6,000 if not used x 2 (for couples) = £12,000
So, £650,000 + £12,000 = £662,000 is the amount to write that cheque for meaning...
TOTAL INHERITANCE TAX SAVED = £264,800
Do you have 4 minutes to spare?
[Important notes: If you are uncertain of your tax allowances, you should consult a qualified financial planner or tax adviser. This blog is written with the assumption that you have not made any gifts that may make use of your current nil rate band or annual gifting allowances. If you have, the allowances should be proportionately adjusted to take account of this. AES International offers this blog as information only and it should not be taken or construed as advice.]