Interest-only mortgage time bomb warning for UK housing market
By Carlton Crabbe - November 06, 2014
Elderly mortgage borrowers most at risk from having interest-only mortgages
One in ten of the 2.6 million households in the UK that have interest-only mortgages have no plans in place to repay the cost of their home, according to new research from mortgage broker, London and Country.
Most at risk are the over 65s who have typically paid for their homes 3 times over in interest charges, but who have still failed to pay off the original capital they borrowed to buy their home. It raises fears that high interest equity release schemes will be the only route open to some elderly borrowers.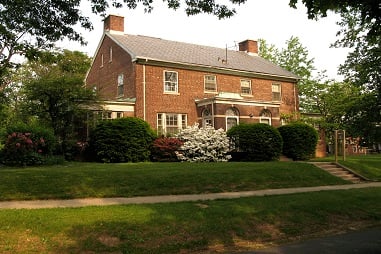 The latest warning over a time bomb in the interest-only mortgage market comes just two years after the UK's financial watchdog raised concerns that very many homeowners had not properly planned their financial affairs to repay banks and building societies. In simple terms, it means that the borrower will have spent their entire life paying mortgage interest, but never paid off the amount borrowed.
Customers on interest-only mortgages have been written to, but many have not had a chance to save enough. With tough new mortgage rules coming in from next April, many elderly borrowers will no longer be able to replace their interest-only mortgage with a standard (repayment) mortgage. The fear is that borrowers will have little choice but to convert to an equity release type of arrangement. This is where you sign across your home for life to a mortgage lender and receive a cash lump sum, or an income for life, in return. Equity release mortgages typically have much higher interest rate charges. For example, one lifetime mortgage provider, Liverpool Victoria, is currently offering 65 year olds a rate of 6.19%.
According to the largest consumer body in the UK, Which?, a lifetime mortgage can cost up to 4 times what you originally borrowed, after 20 years. Meanwhile, another form of equity release, the home reversion arrangement, means you give away up to 70% of your home's value for just a 20% cash payment up front.
However, new mortgage products coming onto the market next year from banks like Santander could help ease the problem for interest-only mortgage borrowers. Their interest rates may be an improvement for consumers on the interest rates in the more expensive equity release products currently available. The Santander lifetime mortgage is designed to help borrowers who cannot afford to repay the capital on their property and who want to remain living in their home for the rest of their life. It's not just Santander, though. More players are expected to enter the growing market of elderly mortgage borrowers, with an anticipated 150,000 interest-only mortgages due to mature between now and 2020.