Should British expats buy UK property in 2015?
By Carlton Crabbe - February 04, 2015
The UK property market is falling...and rising
Much tougher lending criteria, changes to stamp duty and high house prices may be starting to bite in the UK housing market, according to recent Bank of England data. But what do all of these changes mean for expats heading home who are looking to buy UK property?
For those looking to buy UK property in the North West, it could be the right time. Data shows a dip of 1.6% in December 2014, which was the largest fall in UK house prices in a single month in any region - an effect of the slowdown in London which hit major cities like Manchester and Liverpool.
Indeed, according to the Land Registry, property owners in the same region experienced sluggish price growth (the slowest annual price growth of any UK area in fact), with yearly inflation at just 1.5%, compared to a national average of 7%.
Experts point to tougher mortgage provider guidelines and criteria, introduced in April 2014, discouraging property buyers. Moreover, lenders imposed higher rates to decelerate the number of applications, but then decided to cut rates after only a couple of months to turn the tide and attract buyers. However, the lower rates had little effect on demand.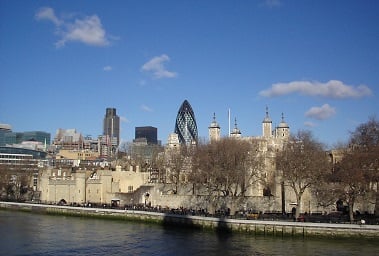 Demand is not the only factor experiencing a low: consumer confidence is low, too. A December 2014 survey conducted by Halifax, one of the largest providers of residential mortgages in the UK, indicates that consumer confidence in house prices has fallen to its lowest since June 2013. About 63% of respondents to the Housing Market Confidence Tracker believe that average house prices in the UK will rise this year (a third of which see an increase of less than 5%, a quarter see an increase of 5%-10%, and a tenth see an increase of more than 10%).
In terms of selling, the same survey indicates that 55% of the respondents believe 2015 to be the best time to sell property, whilst 31% believe otherwise. In terms of buying, 56% believe the next 12 months to be the best time to purchase a property, whilst 30% believe otherwise.
That said, the UK Government's 2014 Autumn Statement may have a positive impact on the market because the Statement makes changes to stamp duty for UK property buyers. This year, stamp duty will be reduced for buyers of property worth less than £937,000 whilst those who will make property purchases of more than this amount will experience an increase. Opinion continues to be very mixed, though, as to what impact (if any) these changes are likely to have. We have arguably already seen some potential effect though, as the price of a home in London increased by 1.7% in December 2014.
Another pawn in the UK property game of chess is the 2015 general election, with experts believing a Labour victory (or coalition led by the Party) could be highly destructive for the housing market, due to their proposed rent controls policy. Add to this the flagship (but controversial) proposal of mansion tax - and the UK housing market could be wearing an economic straightjacket in 2015.
In amongst all these changes, is anything certain?
Only that this year is going to be one to watch closely, in terms of UK house prices, and for British expats heading home in 2015 and looking to buy, a year to consider carefully.
The UK property market has shown resilience throughout the years and the UK itself has always been an attractive environment for investment, with UK property regarded as an important asset to investors.