Thailand: How to retire like the rich, even if you aren't yet
By Andrew Hallam - December 21, 2022
Imagine a retirement like this.
You wander into the kitchen after climbing out of bed.
It's February.
But all your windows are open and a warm breeze comes into the home's open space.
Coffee is in the pot.
Your maid is cooking breakfast and there's a glass of freshly squeezed juice on the table.
You book a 5 star holiday after breakfast.
You go to a different place every six weeks.
This time, Bali sounds good.
Your driver takes you to the country club.
You close your eyes to soothing music.
Then you play tennis with a friend before a pampering at the spa.
I can hear what you might be thinking: "I couldn't afford to retire like that."
But with some out-of-the-box thinking, you could retire like the rich… even if you aren't.
In fact, you could have a smaller retirement portfolio than your friends, retire earlier, and live far more luxuriously than almost everyone you know.
The trick is to spend part of each year (or live full-time) in a lower-cost country.
Thailand could be one.
Let's assume you're from Bristol, England.
According to numbeo.com, rental prices are 248 percent higher in Bristol than they are, for example, in Chiang Mai, Thailand.
Located in northern Thailand, Chiang Mai is a popular spot for tourists, digital nomads and early retirees.
Temperatures are slightly cooler than in most of the country (based on its elevation) and it has enough modern amenities to make life very comfortable.
Best of all, living in Chiang Mai would cost almost one-third of what the same standard of living would cost in, say, Bristol, England.
Chiang Mai costs less than half what it would cost for the same standard of living in Manchester.
As noted by numbeo.com, even imported beer costs about 70 percent more in England compared to what it costs in Chiang Mai.
From a practical perspective, assume you calculated that you would require £1 million to retire in England.
If you decided to spend half the year in Thailand and half the year in England, you could cut your total living costs by at least 30 percent.
If, instead, you decided to live full time in Thailand, you would require far less.
A £500,000 investment portfolio in Thailand would go further than a £1 million portfolio anywhere in the UK.
For example, you can check out home rental prices in Chiang Mai, at the following link.
A 250 square meter (2,690 square foot) four bedroom villa with a private swimming pool, can currently be rented for £1,292 a month.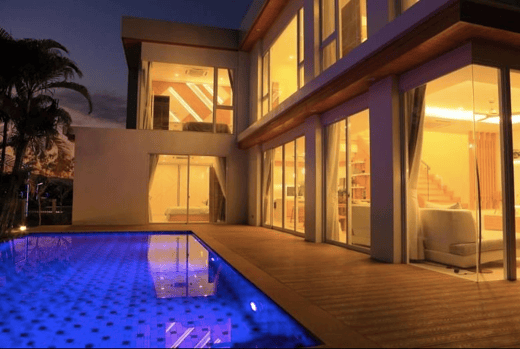 If that's too small for your team of domestic in-house help, you could rent an eight bedroom, eight bathroom, three level villa with a private swimming pool for about £2,800 a month.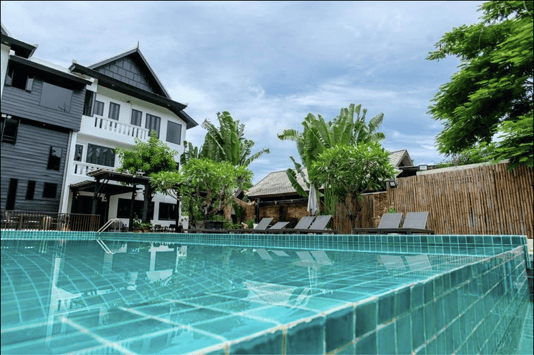 If you don't want to live like a Kardashian, you could rent a modern, two bedroom, two bathroom flat with a swimming pool and a gym for just £564 a month.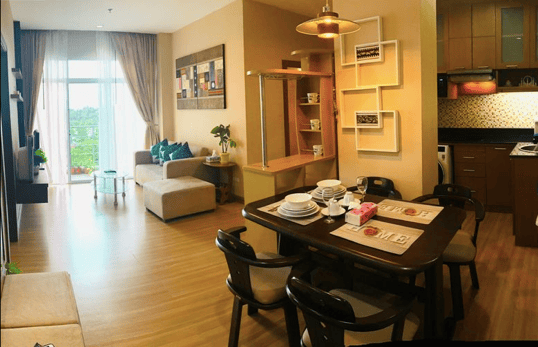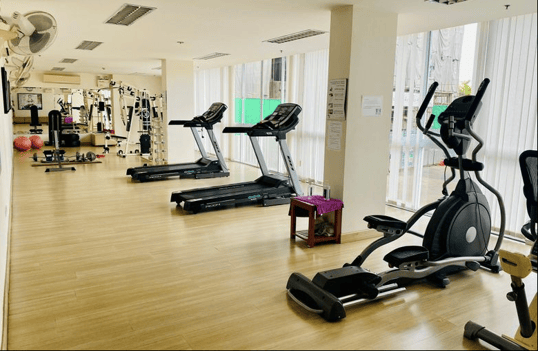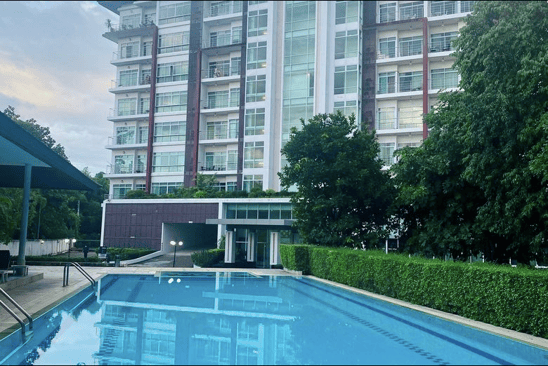 Chiang Mai is popular among expat retirees.
And at 1000 feet above sea level, temperatures are bearable.
They average between 69 and 89 degrees Fahrenheit (20-32 degrees Celsius). Humidity averages 70 percent.
Home to 160,000 people, it has plenty of Thai and western-style restaurants.
Starbucks coffee shops are common.
Thailand is also popular for its quality medical and dental facilities.
I spoke to an American retiree in Chiang Mai who lives on his American Social Security payments of about $20,000 USD a year.
But he says, "If I get something like Alzheimer's while living in Thailand, I can afford to hire a qualified nurse to move into my home and care for me."
Chiang Mai has a good hospital.
But Bangkok's Bumrungrad hospital is the country's most famous.
It's ultra-modern and spa-like, attracting patients from all over the world, including many of the wealthiest from the Middle East.
But it's also cheap, by western standards.
Instead of waiting months for elective surgery (like a hip replacement in the UK or Canada) plenty of people flock to Thailand to have surgery right away.
If, however, you're thinking of moving to a different country, kick the tires first.
Find out the worst time of year, and pay a visit then.
For Thailand, that would be March to June.
Temperatures are high.
If you enjoy it then, you'll think the rest of the year is great.