These 5 LinkedIn accounts could be your key to a brighter financial future - are you following them?
By Sam Instone - October 12, 2023
In an era defined by information overload and rapid change, LinkedIn stands as a beacon of knowledge and connection.
As professionals, we know sensible decisions in the financial world requires more than just traditional news sources...
You need less reactive news and more wisdom.
A dynamic network of sage experts, thought leaders, and insightful content.
So today I'm sharing 5 of my favourite LinkedIn accounts.
Between them, they cover everything from market analysis to investment strategies, the psychology of money and incredible visualisations.
These profiles can help you navigate the ever-evolving financial landscape.
Are you already following them?
1. Alan Smith
As well as being a wealth manager in the UK, Alan is co-host of one of my favorite podcasts (for clients and advisers alike) called The Real Adviser Podcast (TRAP) and The Bulletproof Entrepreneur.
On his feed you'll find everything from his take on the stock market to the power of financial planner and general rules for life.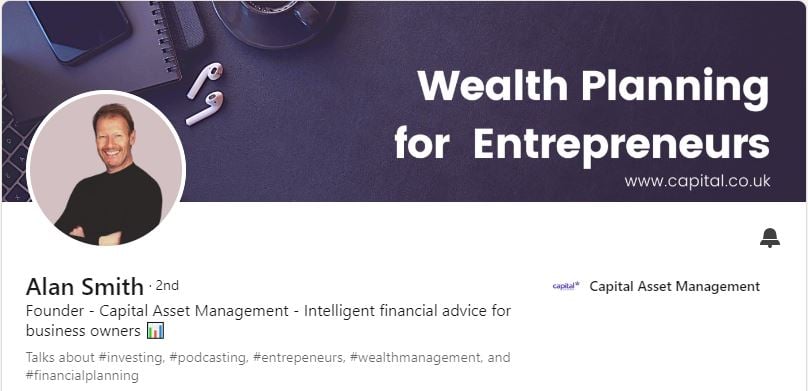 Follow Alan here: Alan Smith LinkedIn, Alan Smith X, The Real Adviser Podcast, The Bulletproof Entrepreneur
2. Andy Hart
Andy is founder of Maven Adviser in the UK which also has its own podcast, Maven Money, as well as Humans Under Management - a behavioural financial advice brand with conferences held in London, Ireland, South Africa and Holland. He's also co-host on the TRAP podcast.
His passions are aligned with mine-simplifying the complex and helping successful families make the right financial and life decisions.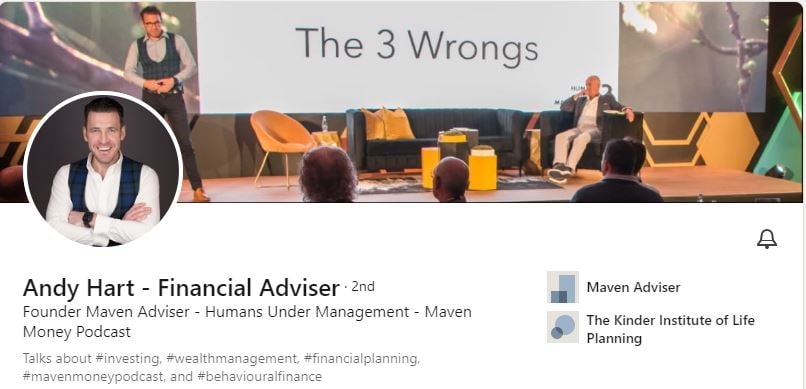 Follow Andy here: Andy Hart LinkedIn, Andy Hart X, Andy Hart Instagram, Maven Money Podcast, The Real Adviser Podcast
3. Carl Widger
Carl is a financial planner and Managing Director of Metis Ireland.
What I love about Carl is he's never afraid to call out the murky goings on of the financial 'industry', particularly when it comes to transparency, conflicts of interest, and the marketing of unregulated investment schemes.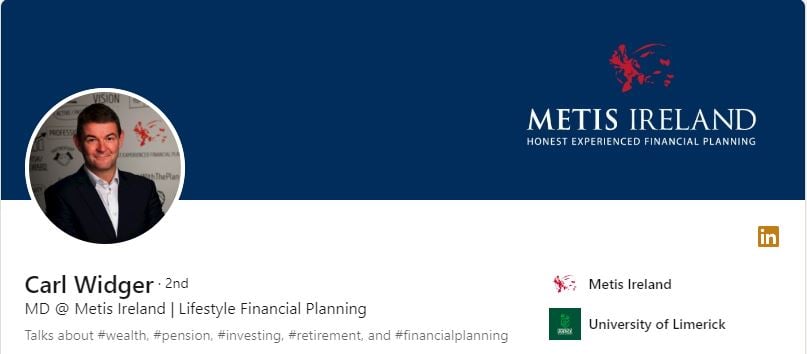 Follow Carl here: Carl Widger LinkedIn, The Real Adviser Podcast
4. Nick Lincoln
Nick is an independent adviser in the UK and the final co-host of the TRAP podcast.
He's been an independent financial adviser since 2001 and believes in a passive approach to investing with a focus on cashflow modelling. I love Nick's approach to helping people live meaningful, fulfilled lives without worrying about money.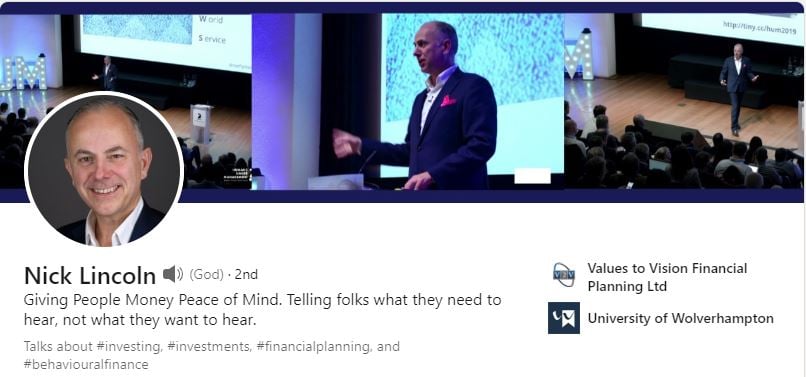 Follow Nick here: Nick Lincoln LinkedIn, Nick Lincoln X, The Real Adviser Podcast
5. James Eagle
As the founder of Eeagli, James combines a passion for data visualisation with investment writing, to create compelling and engaging content for the financial industry.
His animations and graphics are truly incredible!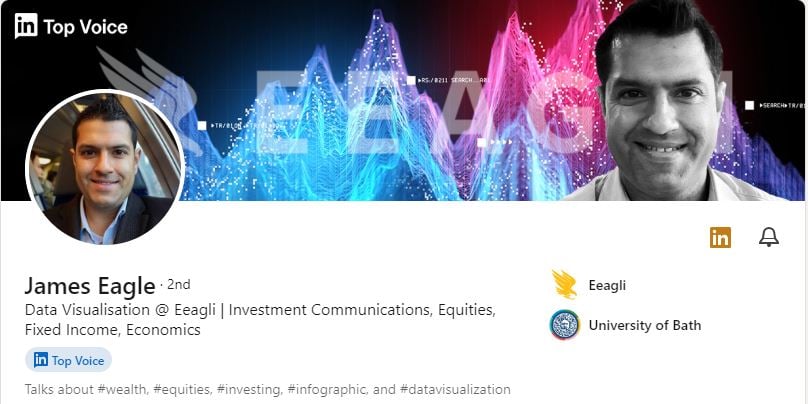 Follow James here: James Eagle LinkedIn, James Eagle X
In this age of financial complexity and constant change, harnessing the power of LinkedIn can be your guiding light.
These accounts provide a direct line to the heart of the financial world, demystifying myths, offering investment strategies, and championing the importance of clarity and integrity within what should be a helping profession.
Whether it's Alan Smith's multifaceted expertise, Andy Hart's commitment to simplification, Carl Widger's advocacy for transparency, Nick Lincoln's passion for fulfilling lives, or James Eagle's remarkable data visualisation, these profiles are your keys to a brighter financial future.
And of course, don't forget to connect with me on LinkedIn, where my team and I are dedicated to bringing about profound and transformative change in your own financial life journey. Together, we'll challenge the status quo, guide you to unlock new opportunities, and lead you toward better results.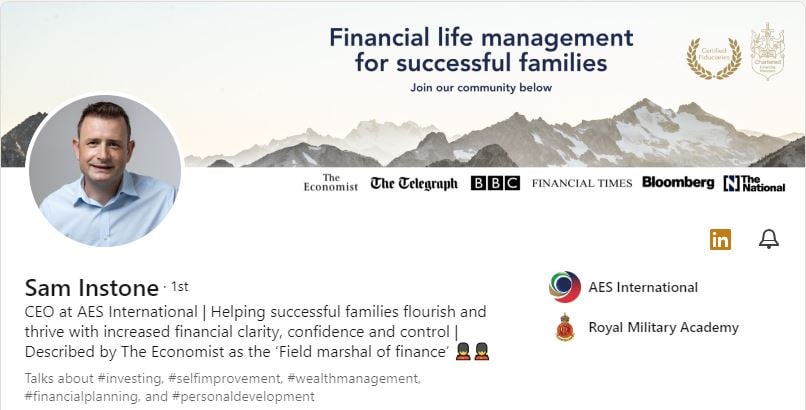 You can follow me here: Sam Instone LinkedIn, AES LinkedIn
Reach out to discuss your financial goals. If you have over £1,000,000 in pensions and investments, I'll personally take the call.
Your future begins now.