Defined benefit pension transfers for expats: 10 critical facts
By Stuart Ritchie - August 02, 2017
[Estimated reading time: 5 minutes]
But just because every other expat transfers their pension, that doesn't mean you should.
Pension transfers – big news, big business
Royal London estimates that 10 million people with defined benefit schemes have the right to transfer.
Because pension transfer values are at almost record highs, and the Pensions Institute warns that up to 1,000 defined benefit schemes are at 'serious risk' of failing, it's no wonder so many expats like you are wondering what to do.
Headlines like Why now is the time to cash in your final salary pension, have certainly encouraged more people to consider their options.
However, if you're an expatriate with a defined benefit pension scheme, you need to tread very, very carefully indeed.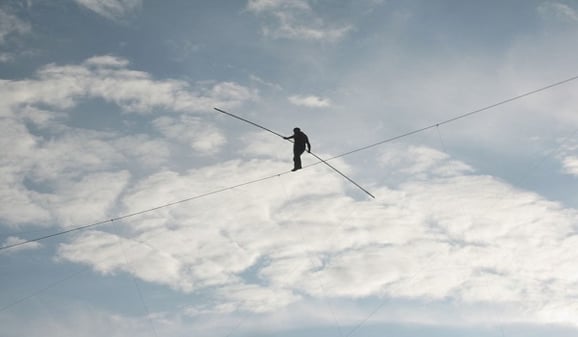 a case study : a true story : a near miss :
I'm a Financial Conduct Authority (FCA) pension transfer specialist; therefore I get asked for my professional second opinion on proposed pension transfers as part of my role.
Here's the background to a case study I'm about to detail – you can probably relate to it: -
British expatriate cold called at work;
Benefits of a pension transfer over-sold in a face-to-face sales meeting;
'Advice' offered for 'free';
Complex, expensive, inflexible and unnecessary recommendation made.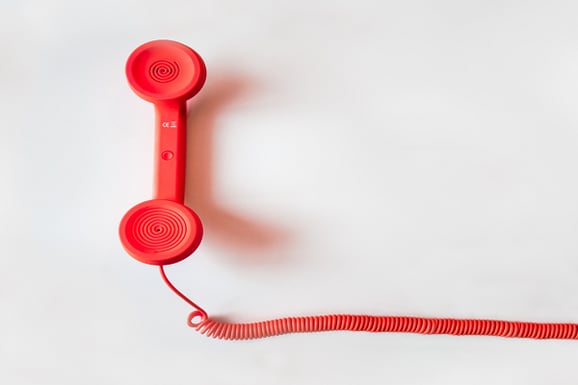 The expatriate gentleman in question, now living in North America, had a defined benefit pension in the UK.
They guarantee pension income for life;
That income increases with inflation;
And is almost certainly protected by the Pension Protection Fund.
The gentleman had received two recommendations after two separate brokers cold-called him.
In each case, he was being encouraged to sign away his guaranteed rights by an unqualified salesperson. Of course, that wasn't immediately apparent, especially as one broker claimed to work for an FCA registered company…
I was able to demonstrate how the only people who would benefit from the recommendations would be the salespeople touting for his QROPS pension transfer business.
They would have benefitted from:
An establishment fee,
Trail commission,
Contingent charging,
And they would have made thousands of pounds for their 'free advice'…
All that money would have been taken directly from the expat's own pension fund over a period of 10 years, during which time his money would have been locked into inflexible, expensive and unsuitable structured products.
The expat would have lost:
Guaranteed pension rights,
Thousands of pounds,
Any flexibility,
And all trust in the financial services profession.
You can read about their experience here in their own words; and this is what they said following my advice to walk away from the transfer:
"The other was located in Dubai and while I was initially sceptical to hear any more from an offshore company, I could not have been more wrong as his advice in particular proved absolutely invaluable."
The 10 things you need to know about transferring defined benefit pensions
1. Pension transfers are complex and inherently risky, none more so than defined benefit pension transfers. You have a lot to potentially lose. They need expert handling.
2. There are reasons why you may want to transfer your pension; it is up to you and your financial adviser to have a comprehensive and detailed conversation about the risks and benefits.
3. If the transfer value of the pension being given up is more than £30,000, you are required by law to speak to a financial adviser.
4. Ensure you choose an FCA pension transfer specialist so you know you're not dealing with an unqualified broker. Here's a free checklist for choosing a financial adviser.
5. When you find an adviser to help, by law they need to hold FCA CF30 to give you pension transfer advice. CF30 is an FCA controlled function. Search the FCA register to see if an individual is registered with them as an approved person first, and then see which controlled functions (CFs) they hold. Here's my listing, compare it with your adviser's.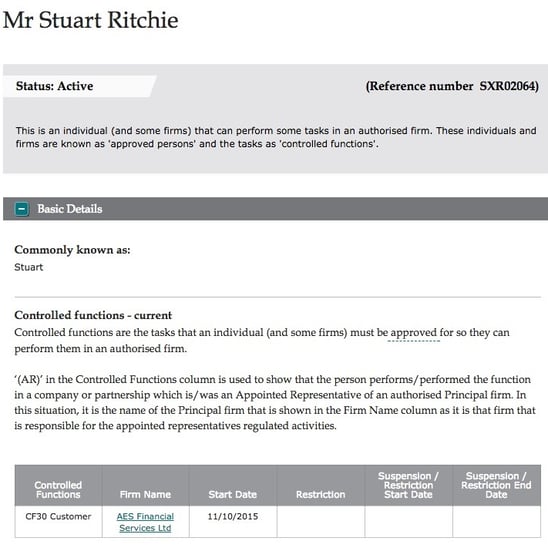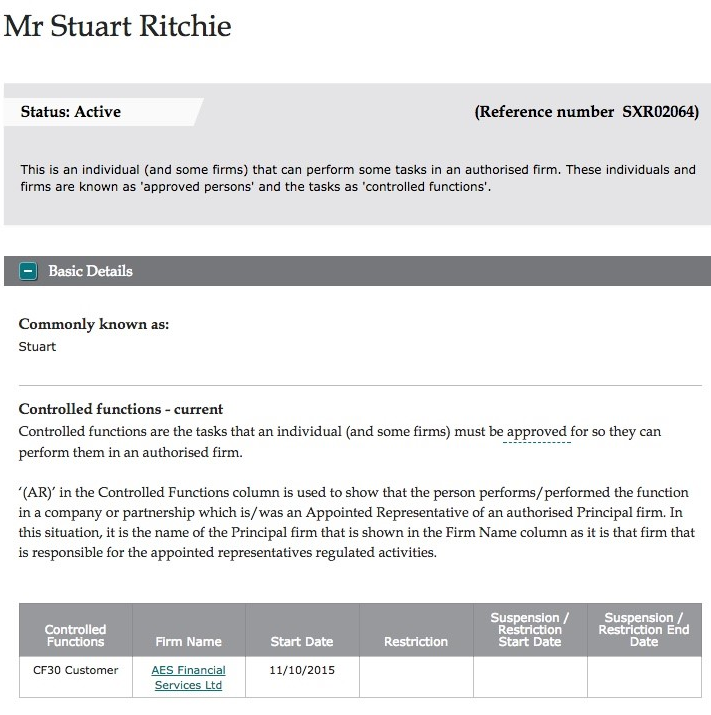 6. The firm your adviser works for also needs to have the correct permissions from the FCA; examine their permissions on the register, you're looking for Advising on Pension Transfers and Opt Out.
Here's AES International's listing: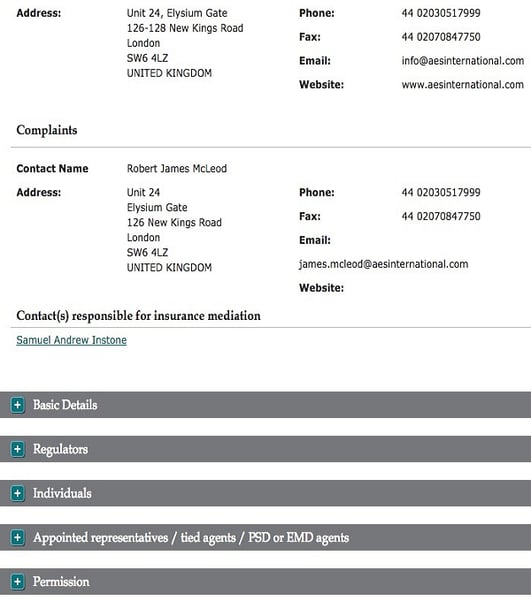 And the relevant permissions: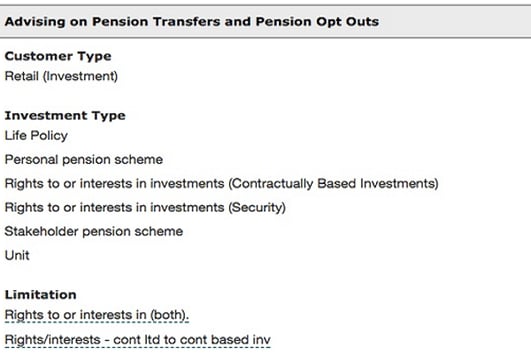 7. Contact the company in question directly, using the details the FCA has on its register. This will ensure you get through to the legitimate firm. Ask them to confirm that the named adviser has CF30 and is a pension transfer specialist. Ask them to confirm the permission they'll be relying on to give you advice. Belt and braces.
8. There are huge sums of money involved in expat pension transfers; which inevitably attracts the wrong sort of interest from some who think that pension transfers are Christmas come early. If you want to know more about pension transfer mis-selling, here's an eBook all about it. And if you want to avoid the risk of being mis-sold, heed the foregoing and only deal with a qualified pension transfer specialist.
9. The good news is the FCA is moving to cut off these pension bandits at the pass. It's consulting on a tougher set of rules right now.
10. In the meantime, heed a warning from FCA technical specialist Rory Percival who says:
'half of advisers use contingent charging for DB transfers in the UK'.
Abroad, among expat advisers and brokers, I'd suggest this is closer to 90%. In other words, a fee is only paid if the transfer goes ahead. If that sounds to you like a potential inducement for an adviser to recommend a pension transfer you'd be right…