What type of offshore bank account should I choose?
By Carlton Crabbe - October 30, 2014
Where to bank offshore and what type of offshore account to have?
There are many benefits of offshore banking for international expats. If you are from country A and you live in country B, you should bank in country C. Once you have decided that an offshore bank account is right for you, you will then need to look into the different types of accounts available, as well as deciding on the right country in which to hold your money.
What type of offshore bank account can I open?
There are four main types of offshore bank account. Depending on your circumstances, it may be that only one of the below is suitable for you, however, for more sophisticated financial requirements, a combination of all four could be needed.
All offshore banks will offer you multi-currency current accounts, usually in at least the three major currencies of sterling, euros and US dollars, and some will offer a wider range of currencies like the Japanese Yen and Swiss Franc.
Fixed term deposit account
As well as a current account, you will usually be given the option to open a fixed term deposit account, which is a good place to hold longer term deposits, from between 1 month and 1 year, for which account holders can usually get higher rates of interest on their savings.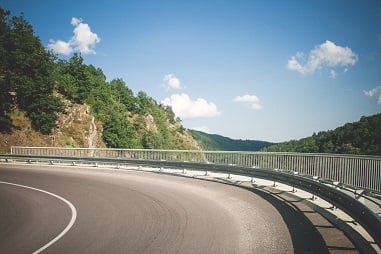 'Roll up' or 'accumulation' account
These type of accounts are sometimes offered to clients where interest is capitalised and paid at maturity. It can be helpful for tax planning, which is one of the many benefits of offshore banking.
Offshore debit / credit card
Offshore banking clients are typically offered a choice of cards, gold, platinum or black, to reflect the higher levels of wealth they hold. These cards give account holders instant access to their funds across the global ATM network normally without charge. Card holders are also given higher daily cash withdrawal limits of £1,000 to £2,000 per day, or the currency equivalent, rather than the typical card limit of £500.
Where can I bank offshore?
Depending upon which offshore bank you choose to open an account with, you will usually be offered a choice of places to open your account. Some of the most popular places for British expats are the Channel Islands of Guernsey and Jersey, as well as the Isle of Man.
Many other Europeans have historically chosen Switzerland, which is seen as safe, secure and private. Asian investors often chose Hong Kong and Singapore. However, there are many other offshore centres including Luxembourg, Liechtenstein and Mauritius, the British Virgin Islands, the Cayman Islands, Bermuda, Barbados, Panama and the Bahamas to name some of the most popular and well known offshore jurisdictions.
Offshore bank accounts can be beneficial not only for tax planning, but also for safety and security - something which is obviously paramount when trusting someone with your wealth. To find out if an offshore bank accout is right for you, get in touch with us today.