Why this is Europe's favourite retirement destination
By Andrew Hallam - October 03, 2023
The guy next to me on the airplane asked, "Where do you plan to sleep tonight?"
I was 18-years old…and just dumb enough to think my plan was smart.
"I'm going to sleep on the floor at the airport," I said. "Then I'll ride my bike back to England."
My 35-year-old seatmate wasn't impressed. It was midnight in Faro, Portugal when we landed, so he insisted on getting me a hotel room. Somehow, he was able to rent a car that fit my bicycle, book a room and stick me in it before rejoining his girlfriend at a fancier place across the street.
He insisted on paying. And that was lucky. Credit cards were for real adults, so I didn't have one. I had just enough cash to buy a burger, and £300 in traveller's cheques.
While cycling the length of Portugal, several people invited me into their homes, fed me and offered me a bed. Without their kindness, I couldn't have stretched my paltry purse enough to pedal back to England.
I've returned several times since that adventure back in 1988. I love the beaches, the landscape and the friendliness of the people. That's why I wasn't surprised when International Living named Portugal the world's best place to retire for 2023.
Fifty-eight-year-old Stephen Bird also gushes about the place. He and his wife, Juanita, visited Portugal as tourists on eight separate occasions before taking the plunge to move there. They left their native South Africa and brought their two children, 21-year-old Bianca and 18-year-old, Grant.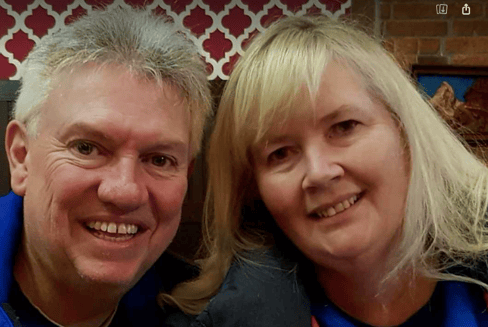 Stephen and Juanita Bird
"I love the friendliness of the people, the country, and the culture," Stephen says. "Out of all the cities I had visited in Portugal before, Porto was the friendliest. It's very accepting of everyone, has great public transport and a good median annual temperature range."
That's why Stephen and his family moved to Canidelo, just 6km from Porto's city centre. "I sell software for a Mauritian company in Africa," he says. "My wife has a small web design and hosting company, and we started a small business assisting people who want to move to Portugal. It's called Gateway to Portugal."
Residency visas and taxes
Plenty of wealthy retirees gained Portuguese residency through the country's Golden Visa plan. Upon acceptance, recipients can maintain their residency status by spending as few as 7 days a year in Portugal. They won't have to pay Portuguese income taxes unless they spend at least 183 days there within a tax year.
Arguably, the most popular road to the Golden Visa comes from purchasing a property valued between €280,000 (for low population density regions) to €500,000. But based, partly, on how the program spiked property prices (which has harmed the locals) the Portuguese government plans to disband the real estate option soon.
You can still gain acceptance to the Golden Visa program by meeting the minimum property purchase requirement. But time is running out.
Otherwise, Golden Visa applicants could gain acceptance through a variety of other channels. They include putting a minimum of €500,000 in a qualified Portuguese investment fund. You could also qualify by donating €250,000 to a Portuguese charity, or you could invest in a company that employs Portuguese citizens.
There is, however, a lower-cost route. Stephen Bird acquired a D7 Residency Visa. It's also known as a Retirement Visa or a Passive Income Visa. Compared to the ritzier requirements for the Golden Visa, the D7 is more like a McDonald's Value Meal. According to Atlantic Bridge Consulting & Investment, the D7 Visa requires a passive income of about €9000 a year; a minimum €9000 deposit into a Portuguese bank account, and a clean criminal record.
If you're worried about paying high-income taxes, Portugal sweetened the pot. D7 Visa holders receive preferential tax treatment for the first 10 years of their residency.
Elena Janney and her husband, Peter, will enjoy the fruits of that. They spent about six months touring Portugal last year, looking for the perfect place to settle down. They chose the city of Portimão, in the southern Algarve region, on the Mediterranean Sea.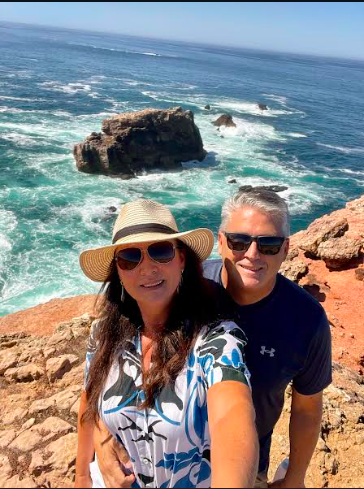 Elena and Peter Janney
Reflecting on their move, fifty-nine-year-old Elena says, "The things that made us want to be here the most were the people, food and wine, and just how peaceful a place it is. And with the cost of living difference compared to the US, it allowed us to retire early and spend more time living our best life."
Cost of living
Elena and Peter rent a 2-bedroom apartment for €1,250 a month. It's a 25-minute walk from the beach. They've budgeted to spend about €45,000 a year.
Generally, Portugal is cheap. For example, according to Numbeo.com, the same standard of living that would cost €5000 a month in Portugal's capital city of Lisbon would cost €6,950 in Dubai; €8,800 in London, England; and €6,600 in Amsterdam.
Costs of living comparisons to Lisbon, Portugal

| | |
| --- | --- |
| How much more expensive is... | |
| Dubai, UAE | 39% more |
| London, England | 76% more |
| Amsterdam, Netherlands | 32% more |
| Frankfurt, Germany | 22% more |
| Brussels, Belgium | 18% more |
| Calgary, Canada | 30% more |
| Seattle, USA | 98% more |
| Nashville, USA | 60% more |
| Melbourne, Australia | 40% more |
Source: Numbeo.com (assuming residents are renting in each of the above cities)
But Portugal, like most countries, has a few pricey pockets. Several years ago, friends of mine bought a tiny one-bedroom, one-bathroom condominium in the seaside city of Cascais for €300,000. It doesn't have a view, and the street in front isn't pretty.
According to Numbeo.com, it costs 34 percent more per square foot to buy an apartment in Cascais' city centre, compared to Dubai's city centre. Outside the centre, Cascais' properties cost 47 percent more than they do outside Dubai's centre (although rental costs are significantly higher in Dubai).
You can, however, buy a modest home in a smaller Portuguese town for less than €150,000. And much larger homes are still surprisingly cheap.
In 2022, fifty-five-year-old Jayme Henriques Simões and his wife, Laura, bought a home outside the small city of Estremoz. "We did a three-week scouting trip in the summer of 2021," he says. "Estremoz has great food, dozens of local wineries, lovely people, fantastic landscapes, history and culture, and is only 90 minutes from Lisbon [Portugal's capital city]." He says most of the buildings and sidewalks are made of white marble.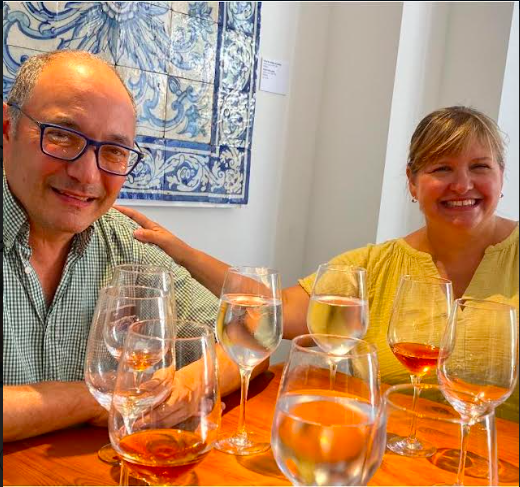 Jayme and Laura Simões
"We own a traditional Alentejo farmhouse, set on 16 acres of olive trees and oaks. It has surprising views of Estremoz [and it has] a pigeon house, a ruined dairy barn, a big barn, and a Roman tomb carved out of marble. The main house has 4 bedrooms, 4 bathrooms and two kitchens. There's also a studio guest house next to the main house."
And it costs about as much as a two-bedroom flat in Cascais.
Activities and fitting in
Portugal might be the most popular country in Europe for retirees on a budget. But I think it would still be a magnet, even if it were expensive. After all, it might offer the best weather in Europe.
It has plenty of golf courses and water sports activities; the entire west coast faces the Atlantic Ocean. The Algarve region is popular among expats, including cities along the Mediterranean, such as Faro, Albufeira and Lagos. The Alentejo region, north of the Algarve, is also a favourite.
Plenty of expats also live along the Silver Coast between Porto and the capital city of Lisbon. The seaside towns of Nazaré and São Martinho are popular, as is the municipality of Cascais.
And while you'll find plenty of expats, fitting in with the locals will enrich your experience. If you plan to make the move, embrace the local culture. Learn (at least some) Portuguese. The more you can embrace the local community, the more you'll enjoy your life.
Andrew Hallam is the best-selling author of Millionaire Expat (3rd edition), Balance, and Millionaire Teacher.