Key takeaways from the week
Equity markets were on the main flat and noticeably less volatile in a week where US earnings, the Federal Reserve (Fed) and the US second-quarter's GDP reports each took their turn capturing headlines;
The Fed stayed put on rates last week but upgraded its economic view, keeping the door open for a 2016 rate rise;
Although the S&P500 as a whole was flat, many of the stocks reporting earnings moved sharply both higher and lower; and
US labour and inflation data this week will be key for informing the view that the Fed will likely raise rates just once this year.
What would a UK Rate cut mean for your portfolio?
It is widely predicted that this Thursday could see the Monetary Policy Committee vote to reduce interest rates, resulting in a headline interest rate of either 0.25% or 0%.
Interest rate movements, and further quantitative easing are a part of the Bank of England's arsenal to stabilise and ultimately re-inflate the UK economy.
What, however, could this mean for your portfolio?
Potentially, volatility.
Major economic decisions (never mind the aftermath of something like the Brexit vote!) tend to have a notable impact on markets.
If your portfolio is globally diversified, contains a suitable asset allocation, and comprises high quality investments then you are in the best position possible.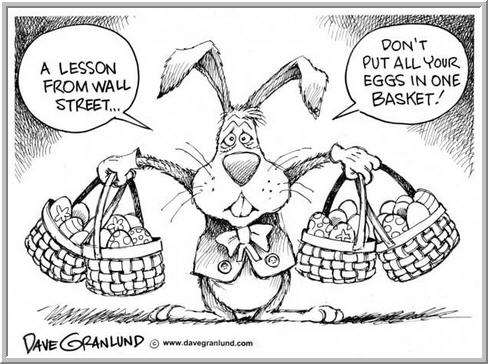 If rates are cut, it is likely to bring short term volatility to UK equities. Remember that the UK's global equity share is only 7%, so ensuring your equity portion is globally weighted will minimise the effect of this volatility on your portfolio.
The BoE also has the potential to start its QE program in August.
Since 2009 and the financial crisis, the combination of printing money and lowering interest rates has been positive for both equities and bonds. No-one can know the longer term impact of these decisions (although many will speculate), but there is one key point to make.
PLEASE CHECK on the status of your portfolio.
35% of the portfolios we have checked so far, from people with a cautious outlook, are over-exposed to emerging market equities.
This type of miss-allocation means you do not have the type of portfolio you think you do.
Our investment experts are ready to help you, so why not get in touch today.
Market data
| | | |
| --- | --- | --- |
| Equity Indices | Value | Weekly Change |
| FTSE 100 | 6,724,43 | -0.09% |
| S&P 500 | 2,173.6 | -0.07% |
| Hang Seng | 21,891.37 | -0.33% |
| Nikkei 225 | 16,569.27 | -0.35% |
| Dax 30 | 10,337.5 | 1.87% |
| Shanghai Composite Index | 2,979.339 | -1.11% |
| | | |
| --- | --- | --- |
| Bonds | Value | Weekly Change |
| US 10 yr | 1.47% | -6.12% |
| UK 10 yr | 0.68% | -14.65% |
| | | |
| --- | --- | --- |
| Commodities / Energy | Price | Weekly Change |
| Gold | $1,350.50 | 2.07% |
| Brent Crude Oil | $42.33 | -7.04% |
| | | |
| --- | --- | --- |
| Currencies Majors | Value | Weekly Change |
| EUR-USD | 1.117 | 1.76% |
| USD-JPY | 102.28 | -3.84 |
| GBP-USD | 1.327 | 1.39% |
| GBP-EUR | 1.188 | -0.40% |
| | |
| --- | --- |
| Central Bank | Rate |
| Fed Reserve | 0.50% |
| ECB | 0.00% |
| Bank of England | 0.50% |
| Bank of Japan | -0.10% |
Prices as at Friday 29 July 2016