Key takeaways from the week
Stocks were up for the third week in a row, with the US S&P500 reaching a series of record highs;
The swift post-Brexit rebound has been driven by falling treasury yields (making bonds more expensive compared to stocks), better than expected economic data, and higher expectations for company earnings growth;
The UK's leadership limbo ended earlier than many expected last week with Theresa May becoming the 76th Prime Minister;
Looking ahead a third of S&P 500 companies report results this week, and guidance could point to a modest earnings rebound ahead; and
Remember, economic and earnings growth drives stock prices over time, so don't let scary headlines drive your investment decisions.
No one knows

If your portfolio isn't well-diversified you must act quickly.
If you're unsure, check with us for free, but do it quickly because no one knows what is coming.

With the murky mists of Brexit closing in, financial markets are maintaining (at the time of writing) their post Brexit, easing backed, weakened sterling based surge.
But what next?
It is in these kinds of era – defining events where a well diversification portfolio really proves its worth, and where taking a long-term view really pays off. It's been shown time and time again that investing with a long-term mindset yields greater returns than short-term trading. Diversification, combined with a longer term outlook protect your portfolio (and your sleepless nights) against sharp market movements.
Surely someone knows a better way though? How should you use the opportunity provided by the volatility?
Don't try.
The behemoths of investing are weighing in left and right with analysis and opinions vary widely.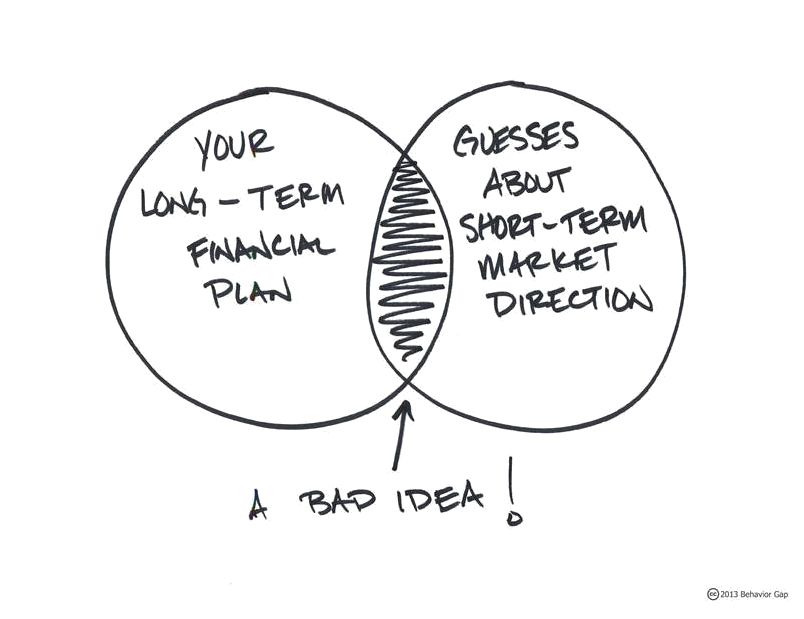 Mark Mobius - Franklin Templeton, arguably the world's foremost Emerging Market expert, suggests Brexit will be good in the long term for bonds. Morgan Stanley's estimates however are bearish, looking at 13% below consensus. Morgan Stanley's on the other hand are bearish on Emerging Market equities.
The LA Times says be wary of jumping into gold, as it has behaved in just as volatile a manner as any other commodity over the past 4 years. The Wall Street journal suggests it could soar over the next 3 years.
Commodities had their best quarter since 2010, reports Bloomberg, whereas The Economist hints that whilst gold may benefit, other commodities will lose out.
As you can see, no one knows. We can help you ensure you're protected with diversification should these highly respected opinions be wrong...or right.
Market data
| | | |
| --- | --- | --- |
| Equity Indices | Value | Weekly Change |
| FTSE 100 | 6,669.24 | 1.19% |
| S&P 500 | 2,161.71 | 1.49% |
| Hang Seng | 21,659.25 | 5.33% |
| Nikkei 225 | 16,497.85 | 9.21% |
| Dax 30 | 10,066.9 | 4.54% |
| Shanghai Composite Index | 3,054.296 | 2.22% |
| | | |
| --- | --- | --- |
| Bonds | Value | Weekly Change |
| US 10 yr | 1.59% | 13.84% |
| UK 10 yr | 0.83% | 14.46% |
| | | |
| --- | --- | --- |
| Commodities / Energy | Price | Weekly Change |
| Gold | $1,328.60 | -2.34% |
| Brent Crude Oil | $47.81 | 3.83% |
| | | |
| --- | --- | --- |
| Currencies Majors | Value | Weekly Change |
| EUR-USD | 1.1066 | 0.27% |
| USD-JPY | 105.62 | 3.34% |
| GBP-USD | 1.3195 | 2.23% |
| GBP-EUR | 1.1921 | 1.69% |
| | |
| --- | --- |
| Central Bank | Rate |
| Fed Reserve | 0.50% |
| ECB | 0.00% |
| Bank of England | 0.50% |
| Bank of Japan | -0.10% |
Prices as at Friday 15 July 2016