Key takeaways from the week
Stocks were up for the fourth week in a row with the US S&P 500 closing just below all-time highs on Friday. Helping lift stocks higher was a solid start to the earnings season;
We expect stocks to struggle higher from here, especially if company earnings continue to beat expectations;
However, if the Federal Reserve indicates in its statement next week that it will raise interest rates more quickly than expected, stocks could show some weakness in the short-term;
ECB & BOE have met over the previous few weeks both keeping policy unchanged. It is likely we will see policy responses in the second half of the year if it looks like the Brexit has impacted consumer consumption and/or business investment; and
The European banking system continues to struggle with the Italian banking system needing further liquidity. We see possible contagion risk throughout Europe if it is not addressed.
Diversify, diversify, diversify
The "worlds greatest investor" famously said:

Do 2016's volatile markets mean the Sage of Omaha was wrong?
Of course not, but the second part of this famous phrase can be confusing.
Diversification is essential for 99.99% of investors. Remember, the Sage of Omaha is the exception not the rule. He knows what he is doing, and he does it consistently. Having the right diversification across asset classes is the biggest factor in ensuring your portfolio works for you.
2016 is littered with events which have made markets volatile. The only way to protect against events such as the Turkish coup, Brexit, Trump election campaign, the ISIS-inspired terrorist attacks in France and Germany.
Diversification.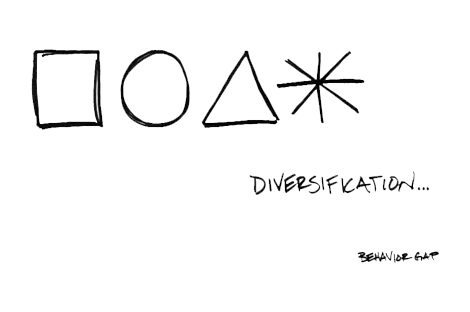 If you don't know what you're doing then speak to us. Even if you do, call and check for free.
In the world of investing, a little knowledge and a bit of confidence can lead to disaster very quickly, there are very few people in the world who can rightly claim they have no need for diversification.
Market data
| | | |
| --- | --- | --- |
| Equity Indices | Value | Weekly Change |
| FTSE 100 | 6,730.48 | 0.95% |
| S&P 500 | 2,175.03 | 0.62% |
| Hang Seng | 21,964.27 | 1.41% |
| Nikkei 225 | 16,627.25 | 0.78% |
| Dax 30 | 10,147.46 | 0.8% |
| Shanghai Composite Index | 3,012.816 | -1.36% |
| | | |
| --- | --- | --- |
| Bonds | Value | Weekly Change |
| US 10 yr | 1.56% | -1.92% |
| UK 10 yr | 0.80% | -3.75% |
| | | |
| --- | --- | --- |
| Commodities / Energy | Price | Weekly Change |
| Gold | $1,322.55 | -0.46% |
| Brent Crude Oil | $45.31 | -5.52% |
| | | |
| --- | --- | --- |
| Currencies Majors | Value | Weekly Change |
| EUR-USD | 1.0973 | -0.85% |
| USD-JPY | 106.21 | 0.56% |
| GBP-USD | 1.3086 | -0.83% |
| GBP-EUR | 1.1927 | 0.05% |
| | |
| --- | --- |
| Central Bank | Rate |
| Fed Reserve | 0.50% |
| ECB | 0.00% |
| Bank of England | 0.50% |
| Bank of Japan | -0.10% |
Prices as at Friday 22 July 2016