Key takeaways from the week
US stocks hit fresh 2016 highs on Wednesday but fell Thursday and Friday, ending flat for the week. European indices didn't fare so well coming under pressure with the UK European referendum soon approaching. This region is likely to see continued volatility up to the vote;
Interestingly, the price of oil followed a similar pattern, hitting year-to-date highs midweek, just to give most of these gains back later in the week;
Bond prices were higher as the World Bank lowered its global GDP forecasts; and
This week's central bank policy statements could provide clues about the future pace of Fed rate increases and scope for further Bank of Japan (BoJ) easing.
It's just a little nudge
One by one, Central Banks around the world are beginning to think the unthinkable.
Japan took the leap in January into the sub-zero territory (and were a little deflated with the results).
We are, of course, talking about interest rates.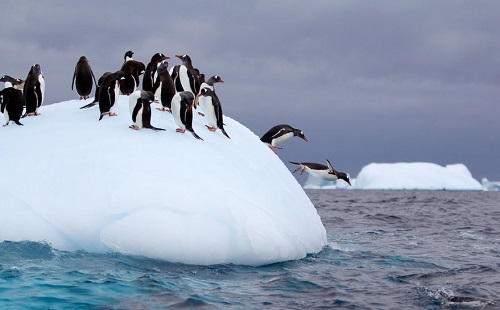 Negative interest rates should have an explosive effect in the investment world. Surely, putting a price on holding cash should promote a sudden thaw and get investors splurging.
In the same way; as soon as consumers find that they are paying to hold money in a bank account – surely they too will break through their icy reluctance to gorge on coffee scrub, drones and beard oil (this year's consumer hits according to Google Trends).
However, although negative interest rates should (and likely will) prompt spending, experts at a recent conference at the Brookings Institution in Washington, D.C., settled on a fairly boring conclusion:
Shifting the rate in the sub-zero range doesn't make as big a difference as we might think. Actually, it makes about as much or as little difference as shifting the rate from +0.5 to +0.25.
It's all perception.
And we shouldn't fear it as individual investors. We should, in fact, treat it as quite normal and understand that our cash is only a marginally less attractive investment than it was previously.
However, lessons should be learnt from the mathematical 'irrelevance' of crossing the 'big zero'. Central Banks need to communicate more clearly and put an end to populist rhetoric that makes negative interest rates all the more scary to the wider public.
If we go sub-zero, it is not an indicator that the world is imploding. It's an indicator that the central banks (and let's not forget some of the best economists in the world) think spending needs another little nudge in the right direction.
Nothing more.
Market data
| | | |
| --- | --- | --- |
| Equity Indices | Value | Weekly Change |
| FTSE 100 | 6119.47 | -1.45% |
| S&P 500 | 2096.07 | -0.15% |
| Hang Seng | 21042.64 | 0.07% |
| Nikkei 225 | 16001.36 | -3.85% |
| Dax 30 | 9834.62 | -2.93% |
| Shanghai Composite Index | 2927.159 | -0.39% |
| | | |
| --- | --- | --- |
| Bonds | Value | Weekly Change |
| US 10 yr | 1.65% | -3.03% |
| UK 10 yr | 1.23% | -2.44% |
| | | |
| --- | --- | --- |
| Commodities / Energy | Price | Weekly Change |
| Gold | $1,270.64 | 2.29% |
| Brent Crude Oil | $50.90 | 1.53% |
| | | |
| --- | --- | --- |
| Currencies Majors | Value | Weekly Change |
| EUR-USD | 1.1279 | -0.66% |
| USD-JPY | 107.06 | -0.12% |
| GBP-USD | 1.434 | -0.57% |
| | |
| --- | --- |
| Central Bank | Rate |
| Fed Reserve | 0.50% |
| ECB | -0.40% |
| Bank of England | 0.50% |
| Bank of Japan | -0.10% |
Prices as at Friday 10 June 2016