5 podcasts you should listen to in 2019 (plus 3 facts you might not know)
By Sam Instone - January 02, 2019
If you aren't already a lover of podcasts…
Do yourself a favour and hop on the bandwagon.
If, like me, time is something you lack…
But you are always hungry to learn…
Then podcasts are without doubt the most convenient way to consume content.
Here are my top 5 podcasts…
Why not give them a try in 2019?
First, a few facts about podcasting.
1. It borrows its name from the Apple iPod.
Podcasting is a type of audio show that is either done live or pre-recorded, allowing broadcasters to share recordings (as episodes) with their audience via downloads or online streaming. According to most sources, it derives its name from the Apple iPod, one of the hugely popular mp3 players at that time.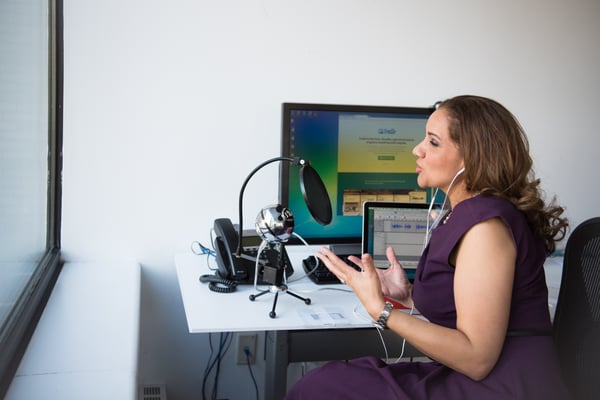 Thanks to the ever-portable iPod and similar devices, people can listen to podcasts anytime and anywhere they wish.
For me, it's the morning and evening commute.
2. The term "podcasting" was coined by a journalist as he was trying to beat a deadline.
Ben Hammersley, a journalist for The Guardian, was the first person to use the term "podcasting."
In 'Podcasting – The First Ten Years', a two-part podcast for the BBC Radio 4, Hammersley said that he was cramming for a deadline when he coined the term.
"It was for an article for The Guardian and I was writing about this new phenomenon of automatically downloading audio programs, and I was very late on a deadline… So I wrote something like, 'But what do we call it?' and I ended up adding on two or three made-up words.

And one of those made-up words was 'podcasting' and it sort of goes on from there."
3. Podcasting used to be nerdy.
Podcasting has come a long way since its inception in the early 2000s.
According to the BBC, a quarter of a million podcast shows currently exist, including those hosted by high-profile personalities like Alec Baldwin and the late Joan Rivers.
But before it seeped into the mainstream, podcasting was not for everyone and it wasn't as user-friendly and accessible as it is today.
"Podcasts were made by the tech savvy for the tech savvy," said Hammersley in his podcast.
According to the latest research, 40 million people now listen to some form of podcast.
I know many of my colleagues, friends and clients do.
So, what's in my favourites list?
Here are my top 5.
Described as 'your unconventional personal finance show', Maven is well-known for sharing wealth creation and creative financial planning strategies.
Simplifying the complex into the actionable.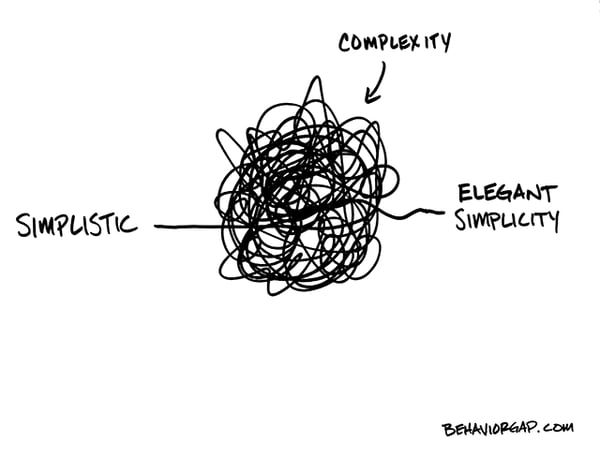 The host Andy Hart discusses a diverse range of personal finance topics from investments, insurance and money biases.
Ensuring you behave your way to wealth and don't misbehave your way to poverty.
Some call it the UK's premier personal finance show.
Watch out for: Life & Financial Lessons From the Day of My Birth
In this episode… Andy travels back in time to the day he was born and discusses how finances, attitudes, and opinions have shifted since then.
In it, he covers:
Pessimism as an illness
The great Chateau Mouton Rothschild heist
Putting progress into perspective
A journey to the past via the Sunday Times
Well worth a listen.
The MeaningfulMoney podcast goes out weekly.
The founder, Pete Matthew, describes it as
"A more in-depth look at the different aspects of personal financial planning than I could ever do in video".
The show is divided into seasons, and each one deals with a subject over several weeks.
Pete is a Chartered Financial Planner (like me), a Certified Financial Planner (CFP) and Managing Director of Jacksons Wealth Management in Penzance, UK.
After reading 'Crush It' by one of his Internet heroes Gary Vaynerchuk, he realised that he could use the Internet and social networking to get a very important message across…
Financial Planning is really simple for the vast majority of people.
It IS possible for anyone to achieve their goals, whether financial or otherwise, by following some pretty basic rules.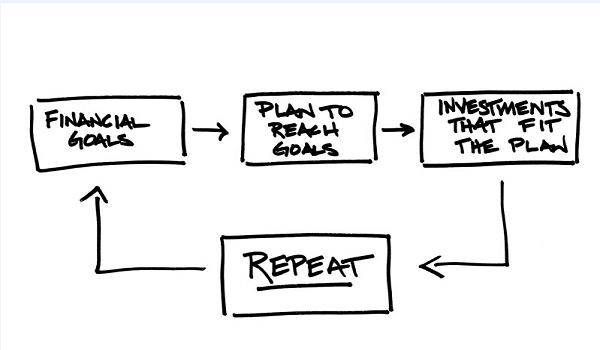 Hence why I love his work.
Watch out for: Should I tidy my pensions? (Season 9: Burning questions)
In this episode, Pete discusses how pensions have been a hot topic and created burning questions since they were invented, "whenever that was".
But should you just have one pension and consolidate as you go along, or wait and tidy everything up when you retire?
Or should you always leave everything as it is when you move employer?
I am, of course, regularly asked similar questions.
This series is a practical resource for any entrepreneur whose number-one success marker is to always be growing.
Hosts Dan Sullivan and Shannon Waller share breakthrough insights, inspiring success stories, solutions to common entrepreneurial issues, and insider know-how they've experienced first-hand working with thousands of successful business owners worldwide.
If you're an entrepreneur or have an interest in the culture of people who change the world of business and beyond, tune in for the inside story.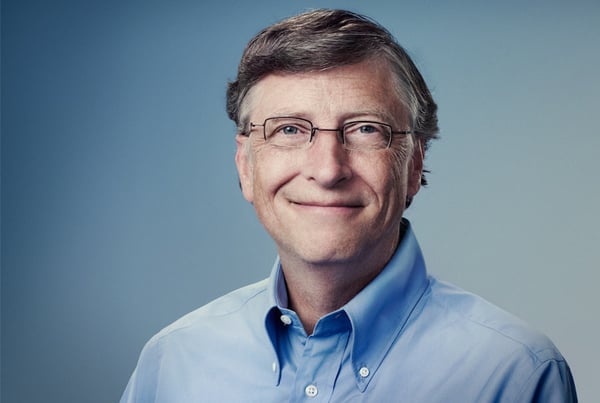 Watch out for: Why Boredom Should Scare You More Than Failure
You might think the biggest threat to your career is a bad idea or failed venture, but it's actually something much closer to home.
In this episode, you'll learn why entrepreneurial boredom is a greater threat, not only to your business, but to your health, happiness, and overall well-being.
Each week World Weekly focuses on some of the major international political stories that are making the headlines - drawing upon the FT's team of foreign correspondents and international analysts to make sense of world events.
It's a great way to keep my finger on the pulse.
With a constant stream of news, it's not worth me picking out one for you to look into.
Take a look and see what interests you.
Last on my list, but by no means least, is this podcast from Tony Robbins and Peter Mallouk – on what it takes to become unshakeable.
In a world of immense uncertainty, economic volatility and unprecedented change, how can you be unshakeable?
Tony Robbins and his co-host, Peter Mallouk, reveal the secrets of those who have navigated through the fiercest of storms and still come out on top.
They teach how to not only survive, but to thrive, and achieve long-term financial freedom – no matter what is happening in the world around you.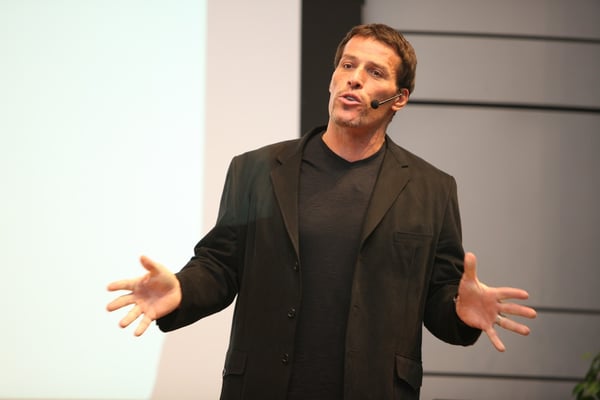 Watch out for: Your quality of life and how to better shape your financial future (Part of '7 Freedom Facts')
In the hustle and bustle of day-to-day living, it can be hard to focus on your quality of life…
But your quality of life is multi-faceted including elements of your physical body, emotions, family relationships, career, mission and finances.
If you live your life with a constant emotion of stress and frustration, then your quality of life is not at its peak.
In this episode, Tony shares several 2-minute messages from his novel 'Unshakeable' to plant seeds into your mind to better shape your quality of life.
Why stop at your quality of life when Tony can pinpoint stressors in your financial freedoms?
Here is an example of one of his 'Freedom Facts':
On average, corrections have occurred about once a year since 1900.

When you're in the midst of a correction, you might find yourself becoming emotional and wanting to sell because you're anxious to prevent the possibility of even more pain; you are not alone.

These widespread emotions create a crisis mentality.
Tony helps you understand how to be Unshakeable in the face of the inevitable storms.
So, there you have it, my top 5 podcasts for 2019.
If, in extremely rare cases, I have a spare 30 minutes, I also love Heart & Hand (for Rangers fans) and Open Goal (for other Scottish football news).
Because it's important to switch off sometimes.
I'm always interested in knowledge sharing, so why not comment below on the types of podcasts you enjoy.
Happy New Year.