5 things to do before the year ends
By Joy Aquino - December 14, 2015
[Estimated time to read: 3 minutes]
Have you made your list and checked it twice?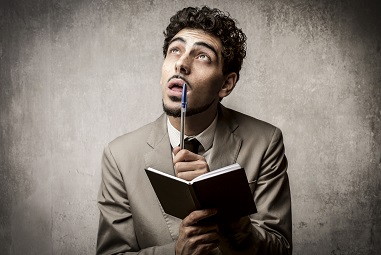 The clock is ticking, and 2016 is just around the corner. You still have a few months until the end of the financial year, but that doesn't mean you can't get started early…
Here are five things we recommend you do to end 2015 on with a bang.
1. Work out how much you've spent this year - and weep!
Have you been naughty or nice with your bank account this year? Were you able to save as much as you promised yourself you would? Or did you swipe to your heart's content and are now counting the cost?
If you were one of those who created a list of New Year's resolutions, now is the perfect time see if you've done all you promised you would, especially when it comes to your finances.
Review your credit card bills and bank accounts. Those extra little shopping trips, weekend breaks and meals out add up and it's worth knowing exactly how much they can eat into your annual savings. Recent research in the UK shows that people underestimate their outgoings by up to 35%. It's unlikely to be very different for expats – this will help you put things in perspective, which brings us to the next must-do...
2. Time to write some financial resolutions – realistic this time
When you're done weeping over this year's spending, it's time to set some realistic financial targets for 2016. Perhaps you didn't hit last year's goals because they were unrealistic – if you weren't even close to your goals, maybe take it down a notch – plan to save slightly less (but hit it!) and set a more realistic spending target. The most important thing to work out is how much you can save – do this weekly and monthly – if you find you're overspending, you can make changes quickly, and put in place a fix.
3. Face your fears and review your investment portfolio
This year has been a bumpy ride for investors, especially after Black Monday. Just thinking about market crashes probably fills you with dread, which gives all the more reason for you to sit down and review your portfolio and make adjustments as necessary.
To get this right, think about a few simple things – are you comfortable with your asset allocation (and do you know what it is?); have you got a handle on the fees you are paying; and can you confirm that nothing changed in your circumstances that means you need to adjust your investments? If the answer to any of these is 'No', you have some work to do!
4. Seize the moment!
When it comes to sorting out your finances, there's no need to review too often. In fact, the more frequently you check and adjust, the greater the stress and fees you generate. This isn't a reason to put it off – so make your New Year health check part of a simple routine, and make a point of setting a handful of review dates through the year.
5. Make others happy – donate to charity!
When you've gone cross-eyed looking at all your credit card bills and setting targets for next year, cheer yourself up by making someone else happy. Donate to charity! You'll be amazed by how good it feels – and, no matter how tight things might feel for you, we all know that life as an expat exposes us to many who are far less fortunate. A few of your dollars will go a very long way for someone who's REALLY struggling to get by. Embrace the Christmas spirit and make an effort to do something great for someone else.
A little planning goes a long way.
Maybe 2016 will be your year, the year you finally get your magic number. End 2015 with a flourish, knowing you've done your homework and are more financially ready for the coming year.