Award winning international financial advice
By Rebecca Steele - December 21, 2014
A roundup of our international financial advice accolades in 2014
December is a great time to reflect, and what better way to end the year than on a high – summarising the recognition we have received over the last 12 months from our peers in international financial services.
In the last five years alone, AES International has been awarded in excess of 25 financial accolades, and this recognition shows no signs of slowing down.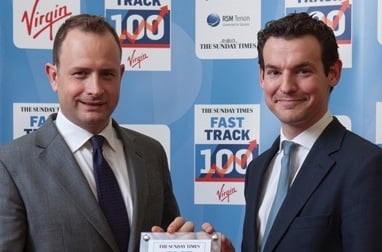 Below is a summary of our achievements in 2014, which we believe is a testament to the advice we give and the service we offer our private clients.
APRIL
Money Marketing Financial Services Awards
Best Support Service: Finalist

These awards celebrated their 24th year in 2014, and have now firmly been established as the primary event in the financial services calendar. The award for 'Best Support Service' is keenly contested and those shortlisted had all demonstrated an excellent track record in offering support service solutions to independent financial advisers. Marking a promising start to the year for us, 2014 was AES International's sixth consecutive recommendation for the awards, walking away as finalists in two categories in 2013.
John Viney, AES International's Chief Operating Officer, said "We are immensely proud to be recommended for the finals of this highly prestigious award. AES are the only international firm to become finalist in the Best Support Provider category, and it's a testament to the energy of our partners, who constantly strive to find new and innovative solutions, and to create better outcomes for both AES clients and AES advisers throughout the world".
AUGUST
International Employee Benefits Team of the Year – UAE
Non-Domiciled Company Focused Financial Services Firm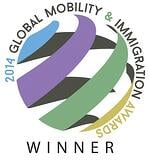 Acquisition International's 2014 Global Mobility & Immigration Awards commemorated and paid tribute to the businesses and individuals leading the way in one of the world's most exciting and diverse industries.
These awards recognise financiers, law firms and global mobility experts for their expertise and excellence in their specialised field and are most crucially, nominated by their clients and their peers.
The organiser stresses that these awards are given solely on merit and are given to commend those most deserving, for advice and services provided over the last 12 months.
SEPTEMBER
1000 Companies to Inspire Britain
>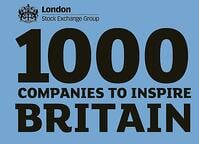 The Top 1000 companies to inspire Britain list is compiled by The Daily Telegraph and The London Stock Exchange from over 4.5 million businesses in 100 diverse sectors. We sat amongst only a handful of financial services organisations to make the landmark list.
The list highlights not only the UK's most inspirational and exciting companies, but also the importance of developing and supporting these fast-growing, dynamic businesses and their ambitious entrepreneurs, who come from every corner of the UK, according to Xavier Rolet, Chief Executive of the London Stock Exchange Group. The list has been described by The Telegraph as shining examples of great British SME's.
OCTOBER
Best Global Offshore Banking Team
Best Private Wealth Management Adviser - UAE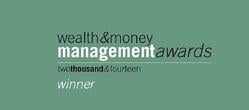 Wealth & Finance International's Wealth & Money Management Awards recognise those working within the investment and financial services community from asset managers, wealth managers, private bankers and financial planners to brokers, banks, family offices, financial advisory firms and consultants.
The awards paid homage to leading professionals who went above and beyond in assisting their clients with managing their wealth, planning for the future of their business or their family and for providing sound advice in all areas of finance.
DECEMBER
Best Next Generation Financial Advisory Firm – UK
Financial Advisors of the Year – UAE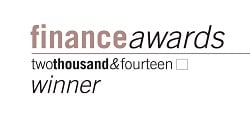 New for 2014 and another offering from Wealth & Finance International, the Finance Awards were developed to recognise and reward excellence, best practice and innovation in finance, reaching out to the four corners of the globe.
According to the organisers, "winning a 2014 Finance Award is not only a stamp of professional excellence, it is also a badge of merit, integrity and leadership".
Carlton Crabbe, partner at AES International, commented, "These awards are of particular importance to AES International, as we are an organisation committed to exporting UK best practice to the jurisdictions in which we operate. There is an unrivaled opportunity within the UAE to offer transparency, knowledge and a level regulation never before seen in this region".
SHORTLISTINGS
Middle East Accountancy & Finance Excellence Awards
Excellence in Training and Development of Finance Professionals: Shortlisted
Now in their fourth year, the ICAEW Middle East Accountancy & Finance Excellence Awards were launched to celebrate the very best in the accountancy and finance professions across the region.
Nominations are welcomed from across the Middle East and are not limited according to geography or professional affiliation. AES International was one of only three companies to make the shortlist for our commitment to continuous professional development.
Professional Adviser Awards 2015
Best Client Engagement: Shortlisted
Announced in February 2015, we are no stranger to these awards, having walked away with Best International Financial Planning Firm in 2013, as well as Highly Commended for Best International Private Wealth Management Provider and Best International Wealth Manager.
The Professional Adviser Awards aim to recognise and reward excellence in the financial services industry. In 2015 we have been shortlisted for Best Client Engagement, which rewards organisations who use a multi-channel approach to client communication.
We look forward to updating you again this time next year.