What I'm reading #37: Life is change
By Sam Instone - September 15, 2022
Life is change. Be prepared.
Sometimes you're lucky, sometimes not.
The first half of my life seemed full of happy transitions.
Leaving school, graduation, commissioning, engagement, marriage, first-house purchase and the births of my children.
As I survey the life transitions of those I serve day-to-day, it seems much more of a mixed bag…
Divorce, losing parents, health problems, legal disputes, business sales, widowhood, windfall, inheritance and retirement.
The one that hit me by complete surprise was how it would feel when your children leave home.
Last week, I dropped off my 13-year-old daughter, my eldest child, at boarding school in the UK.
I hadn't prepared myself at all for how emotional it would be.
It dawned on me that this closed a chapter in the first part of her life. Suddenly the time and opportunity I had to spend time with her had reduced enormously.
Although I believe the opportunity for learning, growth, freedom and friendship will ultimately be the best for her, I'd much rather keep her here with me in Dubai.
Hopefully it was more painful for myself, my wife and her younger brothers than it was for her (and she seems quite happy already).
Tomorrow a friend of mine drops his daughter at university in London and I'm sure he'll feel exactly the same.
No matter their children's age, this kind of life transition is something coming to all parents.
Those who've been through it already will of course understand.
For those who haven't yet, they should reflect on enjoying the present, precious time with their kids.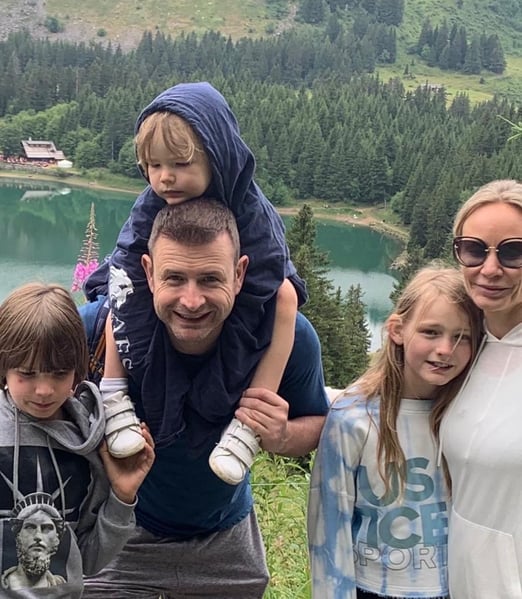 We're taught how to do countless things throughout the course of our lives, but adapting to life's many changes is not usually among them.
Whether a change is motivated by choice or chance, there's a distinct pattern for how we humans internalise and respond to life-altering transitions.
Anticipation, ending, passage and the new normal.
We'll all experience at least one major life transition, and the likelihood we'll experience more than one at a time increases with age.
What can you do today to ensure you make the best of them?
Further reading
This retired professor asked his students every year how much money it would take for them to spend a year in prison. Their answer might shock you
Single-stock ETFs: a daily dopamine rush for the brain, but a risky business for 99% of investors
What I'm reading #36: Creating a life full of nostalgia