Expat in the UAE? This is a tough subject
By Sam Instone - November 06, 2016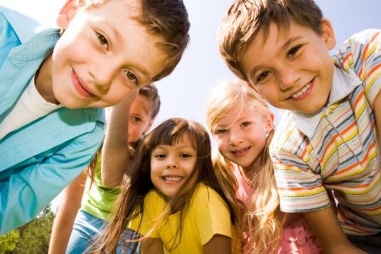 [Estimated time to read: 5 minutes]
There's one subject that no one wants to talk about, and it's not money.
But…and it's a big but…because of something I found out this week, I need to talk about this unspeakable subject today.
The subject is of course death…
If you don't want to read any further I understand, but just know this:
If you're a parent living in the UAE with your children, and the worst happens to you or your spouse and you die, and you die without having a will that makes specific provision for the guardianship of your children, the UAE courts can take your children into institutional care.
THERE IS A SOLUTION…
You can very easily, comprehensively and even cost effectively prevent this from happening – this article shows you exactly how.
The risk
The Government of Dubai's official website states that UAE courts will adhere to Sharia Law in all cases where there is no will in place.
The Sharia Law principles relating to the guardianship of bereaved children state that on the death of the children's father, the mother has no automatic entitlement to legal guardianship of her own children.
Following the death of a father there is a court case to determine custody.
If there is no will in place or,
If both parents die or,
If a will is in place naming interim guardians for bereaved children but the guardians are not in the UAE at the time…
…children may be taken into institutional care until:
Interim guardians can arrive or,
In the event of the deaths of both parents or, there being no will and therefore no interim guardians appointed, until the next male relative can be located wherever he is in the world.
The principles are the same in the event of the death of a mother, with one notable exception.
In the UAE children need to be looked after, at least partially, by a woman.
Therefore, if a bereaved child's only remaining relative in the UAE was their father, he would have to have a female relative to assist with custody.
The solution
The solution is so simple.
It's a will.
Specifically, it needs to be a will that details guardianship of your children in the event of your death.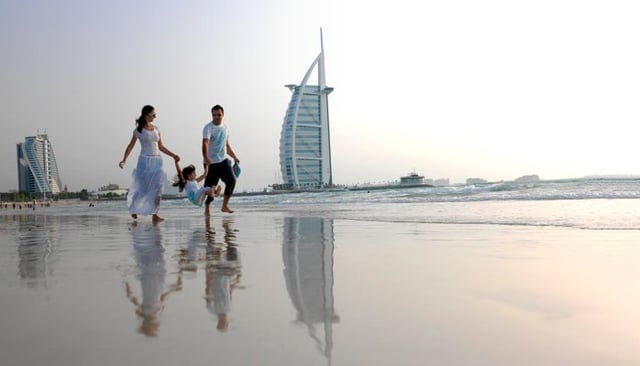 Your spouse has to have a will that details the same.
Just do this and you protect your children in the event of the loss of either one or both of their parents.
I know no one can bear the thought of their own death – let alone that of their spouse – and as a parent I know you can't bear the thought of your children grieving either.
Tragically a child's grief would of course be inevitable at the loss of a parent, but it need never be exacerbated by the risk of guardianship problems, or even being removed from the care of their own family and placed into institutional care.
Just get a will.
Your options
You have the following two options if you live in Dubai – and if you live elsewhere in the UAE the second option applies to you:
1. The Dubai International Financial Centre (DIFC) launched the DIFC Wills and Probate Registry, and it started to attest and register the wills of expats last year.
Your will can include your provisions for the guardianship and custody of your children.
It can also include your movable assets such as money, shares, cars, personal effects, as well as your immovable assets in Dubai, which is any real estate that you own in the emirate.
In accordance with DIFC Wills and Probate Registry Rules Practice Direction No. 1 of 2016 Clause 4, your will must have been drafted either by you as testator, or by a registered wills draftsman.
According to the government's website, after you've drafted your will you need to make an appointment online, submit all required documents, and pay a fee of AED 10,000 per will.
2. The Personal Affairs Law (No 28 of 2005) states that non-Muslim expatriates resident in the UAE can opt for the law of their home country to be applied to the distribution of their UAE assets.
If you choose this option you have to have a legally recognised will signed and witnessed in conformity with the laws of your home country.
If you decide to create your will in the UAE ensure it's verified by your consulate or embassy.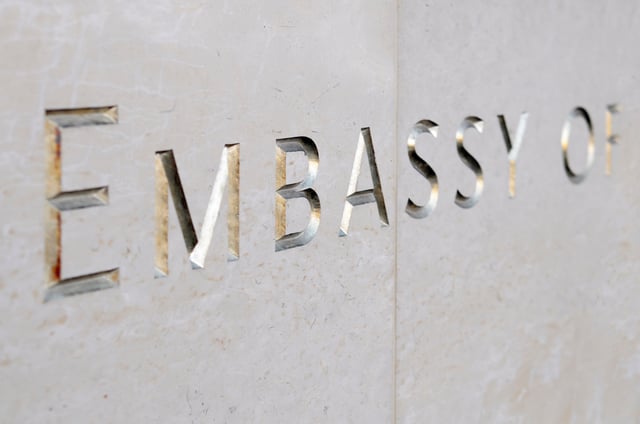 For your will to be recognised in the UAE, it needs to be legally translated into Arabic by an authorised translation firm.
The Arabic translation needs to be attested by a Notary Public.
5 other points to note
I wanted to keep this article short and to the point because the subject matter is difficult, but the solution to your children's wellbeing is really simple and critical.
Please, just get a will.
Before I conclude I want to make you aware of a few other things to keep in mind…
1. Yes, you can do it yourself. But please get your will checked by a professional to make sure it doesn't contain any mistakes that could invalidate it.
2. Don't forget to include what should happen to any assets that you own in any other country.
3. Your visa is immediately cancelled when you die - so if your spouse and children are on spousal and family visas, these too are immediately cancelled at that point, and they will have 30 days to leave the country.
4. If you have a rental contract in your name and you die, the other tenants i.e., your spouse and children, may not be able to remain in the rental property. This is not definitive, consider clarifying the situation while you're getting your will sorted and this is in your mind.
5. Finally, just in case I haven't convinced you of the need to get a will already, if you don't have one and you die, the distribution of your estate will be handled in accordance with Sharia Law principle.
These mean that all your personal assets will be frozen until any liabilities have been discharged, even jointly held assets will be frozen until the issue of inheritance and succession is determined by the local courts.
The UAE does not recognise the survivorship rules which ultimately means that there is no automatic transfer of joint assets to the joint survivor, and a wife who has children will qualify for only 1/8th of the estate, and without a will this distribution will be applied automatically.
And if you own a business, whether a Free Zone Company or an LLC, in the event of a shareholder or director's death, local probate laws apply.
Shares do not pass automatically by survivorship, nor can a family member take over in lieu.
That's it.
I'm sorry to talk about something so difficult.
I hope you can understand why I chose to address this however.
There is nothing more precious than our children.
Whilst we don't offer a will writing service, if we can help in any other way with your financial advice requirements in Dubai, perhaps with succession planning or inheritance tax mitigation, please do get in touch.