International financial advice: Healing the lack of trust
By Sam Instone - October 29, 2014
Offshore financial advisers must learn to put the customer first and professionalise their approach
There is a paradigm shift occurring within the financial advice market. This shift is from a firm-centric approach in which the firm's purpose is to make money for itself, to a customer-centric approach. In this new approach, the organisation's primary purpose is to add value for customers, not for itself. Interestingly, firms outside the financial services industry (such as Apple, Amazon and Zara) have already proved that this customer-centric approach is exponentially more commercially effective. It is therefore an attractive business model for both the organisation and the customer.
The traditional offshore financial advice industry has proved itself lamentably and pathetically unable to embrace modern, ethical and professional standards in an increasingly globalised world. The international market is well over-due for the 'new model' adviser approach that already has dramatically improved the advice and products a domestic (UK) client receives. AES International sees an unparalleled opportunity in the client-centric and new model adviser approach.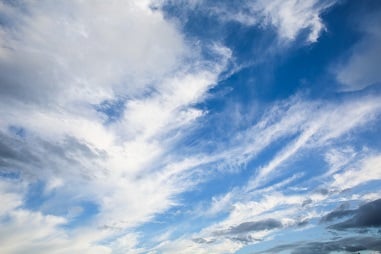 Our thoughts and strategy are heavily influenced by recognising that:
Professions are different from industries; the best medical, legal, educational and accountancy organisations do not push single-product solutions at their clients via cold calling. The international wealth market should not do so either. Professionals begin from a wide and detailed knowledge of their subject, which is then used to provide solutions personalised to the client in the way the client wants: the international wealth advisory market must transform itself into a profession if it is to gain the public recognition and longevity accorded to the best law and accountancy firms.

There are unparalleled opportunities in the international financial advice (and broader wealth management) space for any business that can bridge the "Trust Deficit" and deliver to both clients and financial advisers a coherent, stable, well balanced and professional value proposition that enables them to do the right thing for clients while building rewarding professional careers. Organisations such as Killik, Towry Law and St James' Place (SJP) achieve this in the UK, but no business has yet achieved this across international borders.

A robust, centrally-generated, professional investment selection process that delivers on client and adviser expectations is far more important than mere product/fund selling – or traditional offshore IFA methods of investment "selection" (though that is no name to call it by).

Technology is an increasingly important tool for clients, as well as for their financial advisers / wealth managers; and therefore global expat clients must have 24 / 7 access to their investment portfolios.

A period of consolidation of small firms and individuals is commencing in the international financial adviser market. This is because new requirements of capital adequacy, risk/regulation, technology, middle/back office technical sophistication, and the need for a coherent investment process, are rapidly increasing the financial and administrative burden on individuals and firms. To build a genuinely professional, legitimate and valuable business, organisations need a trusted base from whose economies of scale they can leverage in the future. The older nature of many conventional IFA individuals and firms also means further consolidation, as the next generation of new model organisations such as AES International simply outlive our competitors, who will naturally be seeking exit plans as retirement looms.

The international financial services marketplace is evolving in terms of regulation, commissions, services, compliance, and structure. AES International is at the very forefront of this evolution to a profession with regard to knowledge leadership, new ideas and new ways of improving outcomes for clients and advisers. Financial advisers who simply tell the 'truth about money' make the world a substantially better place, whilst product pushers often have a net negative impact.

The 'selling' tactics of direct sales forces are very out of date. The market is changing. Clients don't want to be 'pushed' any more: they know many of the old tricks. The world is simply moving on from a 'gentleman's agreement' approach, and the future is about 'pull'. Clients don't want salesmen pushing insurance-based products of dubious value (at best) at them. Instead, they will be attracted to and will themselves seek out organisations that provide professional thought-through personalised advice and transparently costed investment solutions.
Our mission statement is to bring "positive change" to international financial services and to positively impact the lives of all our clients and those that work in our organisation. In other words, our purpose is to pioneer the transformation of an old model/last generation 'industry' into a new model/next generation financial advice profession that adds demonstrable value to the clients we serve. We believe this is best done by challenging the status quo in every part of our business. As opposed to being a 'synonym' of other financial businesses, our organisation aspires to be the antonym - the polar opposite of those that have gone before - entirely driven by the values of knowledge, integrity and teamwork.
I look forward to sharing more thoughts with you on our blog.
Sam Instone, Chief Executive Officer