Lessons from 5 famous people who went bankrupt
By Joy Aquino - November 16, 2015
[Estimated time to read: 3.5 minutes]
Where did all that money go?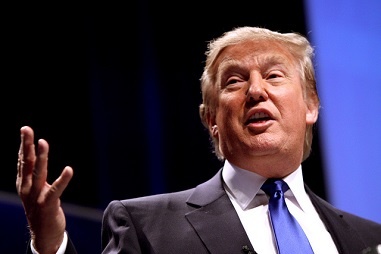 Fame doesn't make you immune to being broke. If anything, it just makes the fall even harder. Here are five famous people who went from rich-and-famous, to broke-and-famous.
1. Michael Jackson – "I'm just like anyone. I cut and I bleed."
It is well known that the King of Pop, Michael Jackson, even at the end of a long career in show business and a $1 billion contract in 1991, was forced to file for bankruptcy in 2007.He was unable to pay back a $25 million loan on his Neverland Ranch, the 3,000-acre home that had an amusement park, a zoo, a movie theatre and a railway.
The bankruptcy should have come as no surprise as the maintenance cost of the ranch alone was reported to be around $10 million per year. Add to that the pop superstar's millionaire lifestyle (and lawsuits), and his cash must have been sliding away faster and more stylishly than his infamous moonwalk.
The lesson: Having too much debt can blow you off course from achieving your financial goals. Don't take on more debt than you can afford, but invest in assets that add to your income rather than to your expenses.
2. 50 Cent – "Get rich or die tryin'."
The most recent addition to the broke-and-famous list is the rapper who penned 'Get Rich or Die Tryin'.
Months after Forbes named him as one of the 'Top 5 Wealthiest Hip-Hop Artists of 2015', Curtis James Jackson III, a.k.a. 50 Cent, filed for bankruptcy. In July 2015 a scandal broke out, which involved him paying a woman $5 million in damages, pushing him over the financial edge. When he filed for bankruptcy, 'Fiddy' declared that both his assets and liabilities (mostly consumer debts) ranged between $10 million and $50 million.
The lesson: Spending money is much easier than making it. Not keeping your lifestyle in check, coupled with bad personal choices, is a sure recipe for a financial disaster.
3. Mike Tyson – "Check the cash register."
You know what they say: there are only two things certain in life – death and taxes.
There is no doubt that 'Iron Mike' Tyson was one of the world's greatest fighters. But even with earnings of more than $400 million during his boxing career, Tyson filed for bankruptcy in 2003, when his debts of $26 million suddenly overwhelmed him: $9 million in a divorce settlement, $13 million to the US Internal Revenue Service (IRS) and $4 million to British tax authorities.
The lesson: Misunderstanding your taxes can bite you back, and hard. Do your homework and hire someone you can trust to take care of your tax affairs.
4. Donald Trump - "I will build a great wall — and nobody builds walls better than me."
The real estate mogul has become one of, if not the, most controversial US Presidential candidates for 2016.
Trump has already filed for bankruptcy four times – in 1991, 1992, 2004 and 2009, which might bring into question some of his leadership tactics. But despite these failures, Trump was never personally broke. These bankruptcies were filed by some of the business entities under his name and were separate from his personal wealth, which is currently estimated to be more than $2.7 billion.
The lesson: Keep your personal money separate from your business so when things go downhill, you have limited liability.
5. Walt Disney – "It's kind of fun to do the impossible."
Yes, the founder of the happiest place on Earth didn't always have happy money stories. But this was way before he built the Magic Kingdom that we know today.
In 1922, Disney built an advertising studio called 'Laugh-O-Gram' in Kansas but filed for bankruptcy two years later. Some reports say it was because of investors pulling out of his company, while others say it was due to his backing firm going bankrupt. Disney got back on his feet and relaunched himself. Today his name is of course an iconic example of go-getting American success.
The lesson: The path to success is often littered with failure. In fact, many of the world's most successful people have filed for bankruptcy. Disney teaches us to keep going.
Although we don't all live the life of the rich and famous, these unhappy stories could become your own.
To help you get started to achieving and keeping your magic number, download our free guide, 'How to become an expat millionaire' below.
Image credit: Gage Skidmore, Flickr