Subscribe
Low cost investing for expats made easy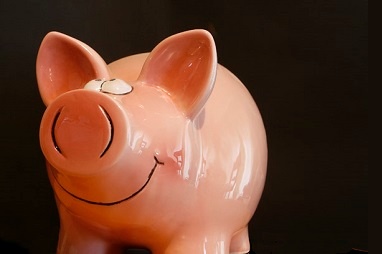 [Estimated time to read: 3 minutes]
If you have money to invest, are worried about yours and your family's financial future, but are distrustful of the salespeople serving the international and expatriate community, we may have the solution for you. After all, no-one is as interested in your financial future as you are. You may not have the confidence to manage your own investments – we believe you can, and probably should, take control. Here's how.
Concerns over the potential cost of advice or even of getting ripped off can lead many people to not taking any action at all. While this is potentially the "safe" option, it means they are unlikely to ever meet their bigger financial goals.
We recognise this and have spent time developing a model of investing which leaves you in the driving seat – fully in control of your financial future – exactly where we believe you should be.
We call this solution the "guided approach" and it is one we feel is suitable for the majority of clients, people like you. It is particularly suitable for those who do not have overly complex financial requirements, but are just looking for a cost effective way to invest.
What is guidance?
Under the AES International guided approach, for an annual fee you gain access to our investment platform, allowing you to choose from the thousands of investment funds available to international investors.
To help get you started, an AES International finance professional will talk you through the options available to you and how to put together an investment portfolio suitable for your objectives.
While completely free to make your own investment decisions, you will also benefit from expert fund research conducted by our centralised investment team. This research includes the AES International White List of recommended funds, which have been filtered down from the more than 2,500 available.
Furthermore, if you select funds from the White List, you can benefit from discounts of up to 5.25%.
Or, if you aren't keen on making your own investment decisions, but still want to benefit from a low cost way to access the market, you can choose from one of our three ready-made multi-asset portfolios.
Guided benefits in brief:
Market-beating savings and low annual charges. Take advantage of our exclusive range of super low cost funds. In many cases, you will save tens of thousands in initial fees and commissions.

Expert research and analysis to help you make good investment decisions.

Trusted multi-asset solutions for those who want to self-help.

Accounts that allow you to consolidate your investments and simplify the management of your portfolio.
Remember, advice is always available if and when you need it – you just need to ask. And when you do need it, you can pay for just that advice on its own – it doesn't need to be wrapped up within another investment or savings plan.
Why do we offer this model?
We strongly believe that you should only pay for things that you value and that often people can make their own investment decisions without paying for or taking financial advice. Because of this we have developed this model and we promise:
To make sure you only pay for advice that you need and value;
To clearly document charges for you, make sure these are highly competitive, and ensure your security is at the forefront of everything we do; and
To give you the tools and support to become your own financial adviser. We'll make it easier for you to manage your investments and make your own investment decisions
To help you make better decisions for your savings, pensions and investments.
If this sounds like an option you would be interested in and would like to know more, download our guide "Do-It-Yourself Investing: How to become your own financial adviser" using the form below for information on how to get started.
About Simon Danaher
Simon Danaher previously worked for AES International, in marketing and communications.