How to invest
By Sam Instone - October 16, 2015
[Estimated time to read: 2 minutes]
I've talked about the why.
This is about the how.
And it's not in the way I see tens of thousands of expats investing.
But in this way here.
It's how I invest as an expat myself.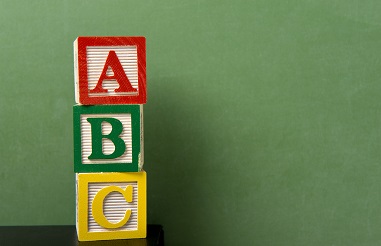 How after 10 years of looking at every product and account for 10 hours a day I invest myself.
It explains how the cleverest financial professionals I know also invest their own money.
Although they ask me to keep this a secret, they don't invest in their own products.
It's in this…
I'll share the reasoning again.
It's the ''ABC'' rule.
It applies to all international investors regardless of wealth.
'If you come from Country A and you live in Country B, then bank and invest in Country C.'
This means opening an account:
In a common law jurisdiction that is stable. This means your accounts don't get frozen like in the Middle East, Argentina or Cyprus.

In a place with good service. There's nothing worse than HSBC losing your wire transfers for a couple of weeks...

In a multi-currency account which integrates all of your investment, lending, tax planning, insurance wrappers, pensions and banking requirements in a single place. Trust me, multiple providers are very last millennium.

In an open architecture environment with institutional pricing. Mirror funds and high initial commissions are also a thing of the past.

Where your trades can be executed in a matter of seconds. Definitely not the case with lots of life insurance companies...

In a place with good investor protection and investor privacy.

In a place and in investments that doesn't lock your money away. Liquidity is important and exit penalties/lock in periods are unnecessary and avoidable.
I've had the same account since I first moved overseas in 2003.
I use it as the platform for myself and all my family.
I trust it.
Having reviewed hundreds of international investment accounts, I would do exactly the same again.
I can access low cost, high quality investments and secure my families future with total peace of mind to know that I have the best.
I can plan how to educate and look after my children, protect my family and live the life we want to live.
Both now and in the long term future.
This is ''How'' to invest.
Next week I'll tell you about ''What'' you should be buying…
...and why most people don't...