Purchasing a property while living abroad
By Nick Michaels - December 02, 2015
[Estimated time to read: 5.5 minutes]
You've probably thought about purchasing a property while living abroad.
Whether it's as an investment, for a loved one, a pension, or simply somewhere to hang your hat when you retire.
But buying property while living as an expatriate can seem daunting – particularly if the property you want to buy is overseas.
Whether you are thinking of buying an existing property or "off plan", the following list of tips and advice should help you avoid making potentially costly mistakes.
Choosing property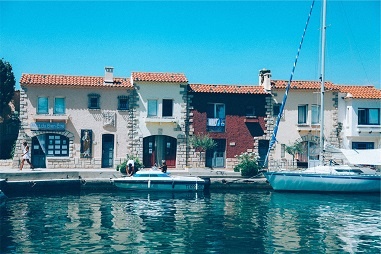 Most people have a good idea where they want to buy property. This is usually led by why they are purchasing a property. If the property is for the benefit of a child attending university, clearly the location of the property will be dictated by where the university is. If it is an investment, it will be led by where the opportunity is and what you can afford.
Regardless, if you do not know the area in which you are buying, make sure you hire a really good estate agent. Even if the agent is expensive, it will be money well spent – a poor property investment can seriously damage your wealth.
You must do your homework though. Don't rely solely on the agent – there are plenty of tools available on the internet now which can help you. For example, in the UK, you can use Zoopla to research the previous selling prices of properties and when they sold – this will give an indication of you how much you should be paying for a property and what the turnover of property is like in that area.
Generally speaking, if a property is an investment you want to buy a solid, low maintenance property that has great prospects in terms of the area or has a well-established infrastructure.
It is also strongly advisable that you visit a property you are buying at least once – selling agents have an uncanny knack for taking pictures which not only make all rooms look twice the size, but that avoid the rubbish tip next door…
It is also imperative you instruct a reputable surveyor to conduct a full survey on the property you are purchasing – or the land, if it is "off plan". Even if you are buying in a warmer climate, don't assume the elements won't impact the property's structure.
Arranging borrowing
This can actually be quite difficult for expatriates as many of the banks which used to service international markets withdrew following the financial crisis.
That said, there are still some banks who will provide lending. AES International has an arrangement with Isle of Man based private bank, Nedbank, through which we can arrange competitive lending for our clients and there are other private banks available who can help too.
Ultimately, successful property purchases – particularly when being made long distance – are about timing and smooth administration, so make sure the lender you use is experienced in international lending. Hiccups with lenders can jeopardise property purchases in a flash and if the property you want is in a sought after area, you may not get a second chance.
On this note, before you seriously go into the market for a property, make sure you speak with a lender. Obtain an agreement in principle so you know you have the means to complete the purchase. But also this means you are one step ahead in the borrowing process once the property purchase is agreed.
A word of warning here… really get to grips with how much you can afford to borrow and repay – not just in good times, but if things go sour. What would happen if you lost your job or suffered ill health? If a property is an investment make sure it "washes its own face" – that is, the rental income covers the mortgage and any other expenses.
Also, don't try to be clever with the mortgage. There are currently many British expats who face losing not only their holiday homes, but homes in the UK, because they borrowed in Swiss francs for a purchase in Cyprus.
Choosing a lawyer
It is often stressed that you must ensure you appoint lawyers to act specifically on your behalf during a purchase, however many people still opt to use those recommended by agents – even taking advice from agents acting on behalf of the sellers. We would strongly advise against this, especially if you are buying in a foreign market – instruct a lawyer to act for you, or at least for you and your bank.
Also, make sure every document is fully translated – don't take risks, or assume things will work out – be meticulous about the details. Time and money spent here could avoid a calamity later on.
If you have chosen to go with a reputable private bank, they may be able to help you find a good law firm – especially if the private bank is used to completing international property purchases.
As with your lender, you should also find a lawyer used to doing international transactions as legal hold ups are the most common cause of delays.
How to structure a purchase for tax…
Tax rules differ depending on which country you are living in and where you are planning to make a purchase, so giving broad tax advice isn't possible.
There may be ways you can mitigate tax against your borrowing, personal allowances or through multiple ownership of the property, but to find out your options we would recommend seeking independent advice from a qualified professional.
…and changing Tax laws
As tax is a tool for raising revenue, governments are prone to making changes on a fairly regular basis. This means the benefits of buying property in certain areas can be increased and reduced over time.
For example, in the UK's Autumn Statement the Chancellor, George Osborne, announced an additional 3% surcharge would be added to stamp duty land tax when people buy a second property valued at more than £40,000 from 6 April next year.
This comes on top of changes made in the Budget in July which will see the end of higher rate tax relief on buy-to-let mortgages from April 2017.
Both of these changes unquestionably mean property purchase in the UK, especially as an investment, are less attractive than they once were
Managing costs
Buying property can be a costly process. Make sure you set aside an appropriate amount of cash to cover all costs, including legal fees, estate agent fees, survey fees, banking fees and other incidental costs such as travel to inspect your purchase and any advice fees you may incur.
Property ownership can be a very successful form of investing – but it's important that you get it right – make sure you go in with your eyes open and with an enquiring mind.
If you'd like to find out more about the other ways, in addition to lending for property, in which offshore private banking can help you, download our guide using the link below.