The 0.99% mortgage starts a rate war amongst UK property lenders
By Carlton Crabbe - October 24, 2014
Cut price mortgage deals for borrowers as Bank of England fears economic stagnation
Borrowers looking to buy or re-mortgage UK property will benefit from the price war that started this week amongst UK lenders. HSBC's market leading 0.99% mortgage rate is its cheapest ever and other lenders including the Halifax, Nationwide and Leeds Building Society all announced big cuts to their rates to tempt borrowers.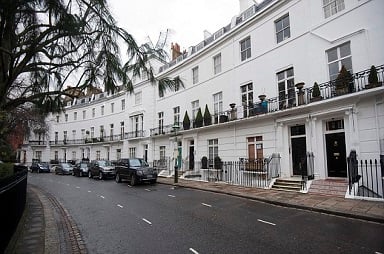 The plunging rates announced by the raft of lenders come as the Bank of England voted to keep UK interest rates at a record low of just 0.5%, which has been in place since early 2009. The Bank now expects rates are expected to stay low until the middle of next year; some economists forecast that there will be no rate rise for another year still, after the Bank's meeting notes described inflation as low and outlined fears of the UK economy stagnating, particularly in the manufacturing sector. Shortly after the meeting notes were revealed, the pound fell against the US dollar.
This surprise news from the Bank of England sent borrowing costs back down (after several months of steady climbs in the cost of borrowing) as banks readied themselves for rate rises in the next few months. This will be welcome news for the growth in UK housing market prices which had started to falter and in some cases fall. Even the London property market that has been red hot in recent years had started to cool in preparation for interest rate rises, although tighter mortgage lending criteria due next year, higher stamp duty and other measures (such as the potential introduction of 28% capital gains tax at on all property profits for UK residential property from overseas buyers) probably contributed to the dent in sentiment.
But where borrowers win, savers lose. UK savings rates can be expected to fall again and remain doggedly low. In most cases, interest rates don't even match inflation, resulting in the erosion of in the buying power savers' cash - even before any tax due is paid. The same is true across Europe, where interest rates remain at ultra-low levels causing savers ongoing pain.
Both savers and borrowers are being urged to shop around now in order to either maximise what little returns are available on cash, or take advantage of what could be the lowest interest rates available on mortgages for decades to come.