2014 investment review: The ups and downs
By David Norton - December 24, 2014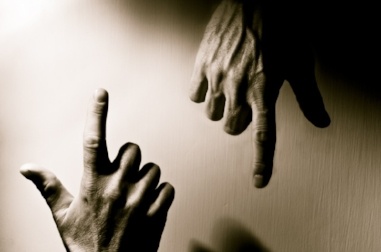 AES International presents 2014 Investment Review
2014 has been a tricky year for investors.
Financial recovery continues to be Central Bank-led, whilst economic fundamentals lag behind, but slowly begin to improve.
The picture is complicated, with Europe and Japan in particular facing sizeable problems, and we all remain hopeful that significant Central Bank intervention will help resolve, not exacerbate, the issues being faced.
Whilst sentiment is positive about equity prospects (for lack of other options), many expected a deeper and longer correction in markets this year.
Equity-based returns were largely predicted correctly, but bond markets have been the real surprise.
Rising interest rates and the Great Rotation were both widely expected, but neither materialised, and we find ourselves with even lower bond yields than 12 months ago.
Tricky indeed, and as we eagerly await the final market movements of 2014, on the face of things 2015 promises more of the same.
Q1 Ups:
S&P 500 hit a series of record closing highs

Italian change of government positive for markets

European equities supported by macroeconomic data

Global equities had narrow gains
Q1 Downs:
QE tapering concerns and the Ukraine crisis weighing on equities

US data weakness blamed on severe winter weather

UK equities fell as earnings disappointing

Weak data from China and continued tensions between Ukraine and Russia.
Q2 Ups:
Eurozone equities supported by the ECB measures

GEM gains led by India following election

S&P 500 up on encouraging GDP data

UK equities edged higher
Q2 Downs:
Markets unsettled by talk of UK interest rate rise

Escalation of conflict in Iraq pushed oil prices higher

Mixed Japanese data and increase in consumption tax
Q3 Ups:
M&A activity lifted equities

S&P 500 up with Q2 GDP growth revised upwards

Japan up on corporate earnings and weaker yen
Q3 Downs:
Global equities negative in US dollar terms

GEMs lagged, Brazilian and Russian in particular

ISIS, the Ukraine, Russian sanctions, Portuguese Bank concerns

Faltering growth data from Europe and China, European equities down
Q4 Ups:
ECB began expansionary measures

Japan QE extended

Santa rally expected
Q4 Downs:
Oil price war sent prices plummeting

Japan entered recessionary phase

European data negative

Sharp equity falls