3 investment strategies (and their key differences)
By Sam Instone - November 15, 2018
When it comes to investing, there are three strategies.
Active investing, passive investing and Dimensional funds.
This is great for investors.
It means they can choose the one they're most comfortable with.
But is your strategy really working for you?
Active investing is a guessing game…
Money managers pick the 'winners' for you.
However, finding the winning investment manager is a challenge.
It's difficult to distinguish between those who are skilled and others who are lucky.
If you look at the stats over the years you'll see the dismal number of active managers able to beat the market.
It's this very revelation that led to the introduction of passive investing.
Contrary to active investing, it doesn't try to beat the market.
And has no 'expert' managing your money.
Instead, it tries to capture the market return.

Despite being an easy and successful way to invest, Dimensional Fund Advisors (DFA) offers an alternative.
It's the next step in the evolution of investing…
And has the potential to guarantee you better results.
Unlike passive investing, DFA does not rely on a commercial index.
It relies, instead, on the Nobel Prize-winning work of Eugene Fama and Kenneth French.
DFA focuses on capturing the key 'dimensions' that exist in the marketplace.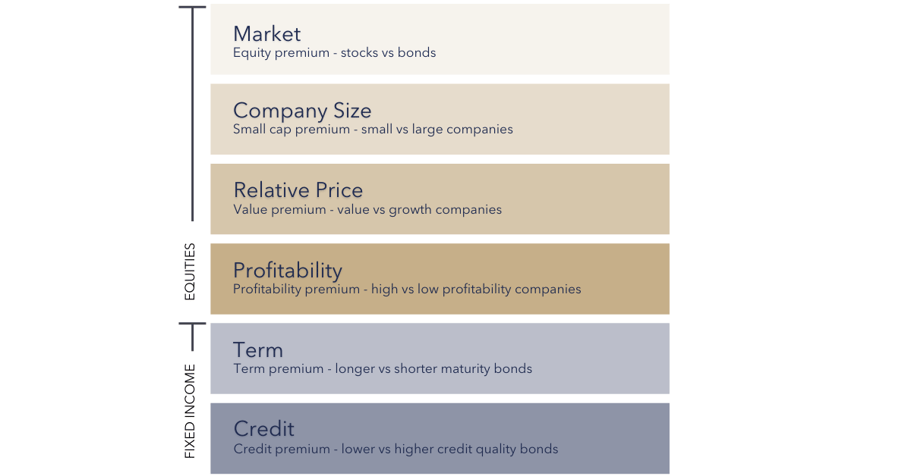 It's this evidence-based approach that makes their funds so successful.
And those who use them, very happy.
Unlike passive investing, DFA requires investors to work with a select group of financial planners which it approves of and trains.
Only they have direct access to the funds to help them stick to their financial plan.
They believe that investors will have a better investment experience this way.
So that's it.
There are basically 3 ways to invest.
Hopefully this post sheds some light on their differences.
And which is right for you.
If you'd like a second opinion on whether your investment management strategy's working for you, give us a call.