Subscribe
As an expat, how can I diversify my portfolio?
[Estimated time to read: 2.5 minutes]
Are there any 'special' investments I can buy?
This is a question we get asked a lot.
Investment diversification is an important part of building a portfolio, it's true.
But there seems to be an expectation that, as an expatriate, you have access to – or should invest in – an even greater selection of investments than most, often less mainstream.

We're also very frequently asked whether there are any "new ideas", "interesting investments" or "special instruments" out there which expats can get access to – many clients even come to us with ideas picked up from friends.
And every time we are asked, alarm bells ring.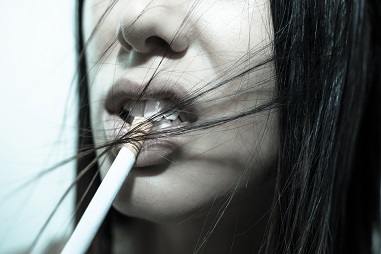 It's true that investment diversification is the key to building a robust portfolio.
Balancing risks of different kinds is accepted as the best way to build a portfolio that meets your needs.
We are firm believers in exploring new investment opportunities. Our business is full of bright individuals with inquisitive minds, much like our clients, so we're always open to new ideas.
However, we are also firm believers in not taking unnecessary risks. Investing is a long term game and, more often than not, the types of investments which are suggested are high risk, usually with the aim of making big short term gains.
But the big problem is that many people misunderstand the risks associated with the "new, exciting" investment ideas they hear about.
People often believe that by buying property, investing in structured products or direct shares and buying esoteric, specialised funds, it will provide them with "diversification" away from the more mainstream investments they may already have in their portfolio.
In many cases, we would file these in the 'too good to be true' category. In other words, the risk you are buying is not diversifying your exposure, but is exposing you to other kinds of risk – like fraud and manager risk.
It can be easy, when we see market turmoil as we have over the past few months, to buy into the idea that these products will protect us from these troubles.
But the sad truth is that these investments are often the first to nosedive and, because of their significantly more concentrated risk, either take years to recover, or simply never do.
So, what does a diversified portfolio look like?
Perhaps this is one for another blog, but in short, diversification is about understanding the risks within an investment and, across a portfolio, balancing those risks and ensuring that particular risk is not repeated too frequently.
For example, an investment in an Asian equity fund is likely to give you exposure to China. To then buy two further Chinese equity funds, would mean your exposure to Chinese equities is quite high.
As ever, investing is about having your eyes open, having a plan and not being swayed by short term market movements or "get-rich-quick" investments, even if they do promise to be "uncorrelated from stock markets", especially as they seldom are.
About Simon Danaher
Simon Danaher previously worked for AES International, in marketing and communications.