Financial adviser named in Britain's top 1000 Inspirational Companies
By Rebecca Steele - September 18, 2014
Independent financial adviser AES International sits amongst only a handful of financial services organisations to make the landmark list of '1000 Companies to Inspire Britain' - a list compiled by The Daily Telegraph and The London Stock Exchange from more than 4.5 million businesses across 100 diverse sectors.
The list highlights not only the UK's most inspirational and vibrant companies, but also the importance of nurturing and supporting these fast-growing, dynamic businesses and their ambitious entrepreneurs, who come from every corner of the UK according to Xavier Rolet, Chief Executive of the London Stock Exchange Group. The list has been described by The Telegraph as shining examples of great British SME's.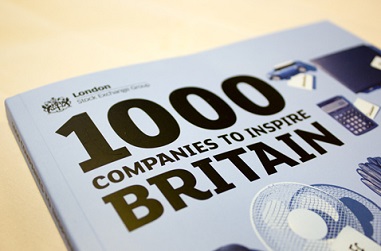 With its headquarters in London, AES International offers independent financial advice, offshore banking, investment management, tax planning and insurance services to expats in 36 countries across Europe and the Middle East.
This latest accolade adds to the other 20 awards we have won in the last few years for our independent financial advice and offshore banking services to our international financial advice clients.
We have also made the 'definitive barometer of growth companies', the Sunday Times Virgin Fast Track list of privately held companies, in which we ranked as the fastest-growing financial services firm for two years running. We also became the first ever financial services firm to rise in the rankings, from 11th place to becoming the 4th fastest-growing business in the UK.
Sam Instone, CEO, has been personally recognised by Ernst & Young as finalist in the Entrepreneur of the Year Award, as well receiving the Sunday Times Virgin Fast Track award for Best Management Team at the home of Sir Richard Branson.
This new rich and diverse league table, which serves to recognise companies that have shown notable growth since the financial crisis, doesn't just focus on metrics such as short term-revenue and profit growth, but rather on longer term stability and performance compared to sector peers, taking into account employee numbers and even physical expansion. Rolet concludes "these 1,000 companies are proof of all that the country has to offer."
To see why AES International has been recognised as one of the 1000 companies to inspire Britain and how our financial advice make a difference to our clients lives, get in touch and we would be delighted to talk to you.