Incomes return to pre-crisis levels, except for those of working age
By Simon Danaher - March 04, 2015
Recessions remind of the need to save and plan carefully...
Average household incomes in the UK have reached pre-recession levels, although they are still more than 2% under their peak in the 2009-2010 financial year, and also remain lower for those of working age.
The figures released by the Institute for Fiscal Studies (IFS), show there is, finally, a strengthening in average household income, with a 1.1% rise during the 2014/2015 tax year, taking it to approximately round the level it was before the recession in 2007/2008.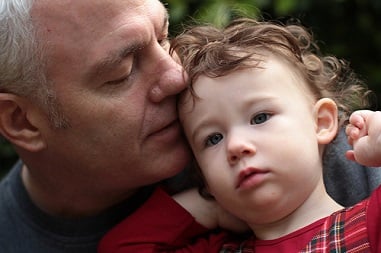 However, when the IFS interrogated the overall figures in detail and adjusted them for those of working age – i.e. between the age of 22 and 59 – it found incomes remain lower than pre-recession levels.
For those between the ages of 22 to 30 it is particularly bad, with the IFS projecting incomes will be 7.6% lower than in 2007-2008, while for those between 31 and 59 they will be 2.9% lower.
There was good news though for those 60 and over, whose income is projected to have risen by 1.8%.
Summing up the findings, Andrew Hood, a research economist at the IFS and an author of the report, said: "After large falls, and a historically slow recovery, average household income is now back to around its pre-crisis level.
"However, the young have done much worse than the old, those on higher incomes somewhat worse than those on lower incomes, and those with children better than those without."
So what does this all mean for savers?
Well, as hard as it is to put aside money each month, the long-term damage caused by the financial crisis, which, unbelievably, happened seven years ago now, highlights more than ever why it is important to set your retirement goals, to save and invest.
And, while this has been an unusually bad recession – according to the IFS, incomes recovered by 9.2% and 5.1% in the first three years following the recessions in the 1980s and 1990s compared to 1.8% this time – we may yet witness worse in future.
Therefore, those without enough retirement savings may find they have to extend their working lives by perhaps 10 or 15 years if they suffer a fall in income or unexpected redundancy in later life.
These things really do happen. Click here to read the story of one client who lost 70% of her income when the tech stock bubble burst three years before her retirement.
It is worth remembering that even small additional savings put away over many years can make a substantial difference later on in life.
Planning for your retirement can be complex, though, particularly if you are an expat, and so it is important if you speak to a financial adviser that you understand exactly what you would like to achieve. Click here to read part one of a two-part guide to saving for retirement as an expat.