How to be financially successful in 2017
By Sam Instone - January 17, 2017
[Estimated time to read: 5 minutes]
I asked best selling finance author Andrew Hallam and owner of Experts for Expats website Rob Hallums, arguably two of the best expat authorities, if they could offer some unique financial advice that I could share with you.
Here they look back at challenging financial questions they were asked in 2016, and what you can learn from their answers if you want to be financially successful in 2017.
They also give you some tips and resolutions for 2017, so it's a year to remember for the right reasons.
As an added bonus, some of my colleagues share their own 2017 financial resolutions and tips for your success too.
Unique financial insight from a self-made millionaire
Andrew Hallam is the best-selling author of Millionaire Teacher and The Global Expatriates Guide to Investing.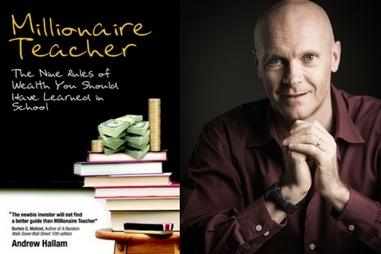 He's an expat, a self-made millionaire, an advocate for evidence-based investing, and a truly goodhearted man.
Andrew loves to share his knowledge.
He readily offered up the following when asked what was the most interesting financial question he was asked in 2016, and how he answered it…
I get the same kind of questions every month. It's as if there's a gap that gets filled in by whatever the hot topic of the moment is.

People ask:

"Dear Andrew, considering that (Donald Trump/Brexit/Quantitative easing/U.S. federal dept levels) are expected to make the markets uncertain what's your view on whether it's a good idea to buy (bonds/stocks) right now?"

I wish we could be taught, in school, that market directions are both unpredictable and irrelevant.

Nobody can predict market movements based on politics or the economy. We have reams of academic data that supports this premise. Investors just need to maintain a diversified portfolio. They should rebalance once a year and never speculate.

Yep.

It really is that easy.
A financial resolution from Andrew Hallam
I would like to continue to educate people about saving and investing.

I'm hoping to speak at 20 different schools in the Middle East between mid January and late March, and I'd like to welcome all of you [AES blog subscribers] to attend.
To register an interest in attending one of Andrew's free talks, click here.
A final tip from the Millionaire Teacher
Track every penny that you spend.

By doing so, you'll end up spending less, which will enable you to invest more!
Thank you Andrew, and we can't wait to welcome you to the Middle East in January.

Introducing Rob Hallums
Rob Hallums is the talent behind Experts for Expats, a unique network of independent experts who provide impartial advice, enabling expats to make qualified decisions about life abroad.

Like Andrew, he isn't an adviser and isn't selling anything.
I asked Rob the same questions as Andrew.
The most interesting questions I received by far were about Brexit - people were mainly asking about the likely financial impact for expats in the UK and abroad.

In terms of answering it, I'm not sure I did! But it was interesting doing the research to discover that there was pretty much no definitive answer to the question, instead just a series of possibilities which are still all being discussed as viable now, months later.

In every case however, my answer was similar, and along these lines:

While there have been financial impacts already felt by the EU Referendum result, the world remains incredibly turbulent, so try to take the opinions of anybody who claims that they know what is going to happen next with a pinch of salt.

Always do your own research and speak to one of more people to get a well-rounded view of what may happen.

As for my top financial resolution for 2017, it's to be flexible with my financial planning.
A top financial tip from an expert for expats
As for my top financial tip for next year, well there are going to be lots of people claiming they have the answers to the ever more uncertain future.

If 2016 has been unpredictable, who knows how 2017 will pan out? Therefore, my tip is to try to avoid making snap decisions, always do independent research, and if in any doubt, get a second (and even third) opinion from a qualified professional.
Finally, here are a few tips and resolutions from the AES team…
Pippa Miller – Chief Financial Officer
I'm just going to maintain the path that's working really well for me, and save a regular amount each month.
Whilst I keep some money in cash, I invest the majority into a fairly balanced, low cost, evidence-based portfolio – it continues to reward me the longer I invest.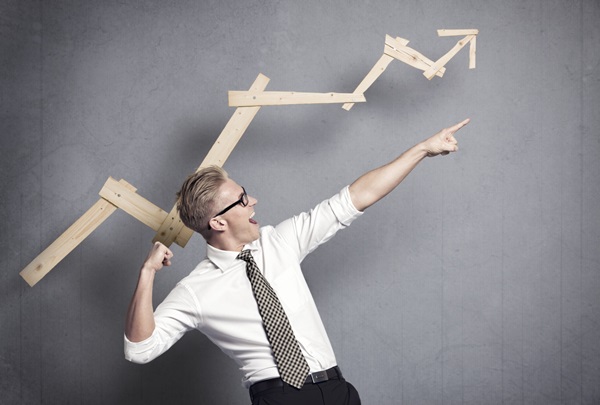 David Norton – Chief Investment Officer
In 2017 I'm going to be more sensible with my working day purchases like coffee, lunch and snacks.
By being just a tiny bit more organised each day and cutting down on what I need to buy, I estimate I can save around £5 per day.
With around 260 working days a year that's a saving of about £1,300 per year.
If I invest that money each year, that could add up to an extra £130,000 for my retirement fund.
James Mcleod – Head of Pensions
I'm going to spend less and save more by moving to Dubai in 2017!
Ashley Owen – Head of Investment Strategies
I'm going to try and convince my girlfriend that she doesn't need just one more dress or pair of shoes every time she goes out, and that she needs to start contributing to her own pension instead - because she certainly won't be able to maintain her lifestyle on mine alone!
Rebecca Steele – Head of Marketing
Plan ahead – you never know what life will throw at you.
Save regularly, even if you think you don't need to right now, because your financial situation could take a 180-degree turn in a matter of months – as I found out in 2016!
And a final one from me
Enjoy life to the fullest…don't lose a night's sleep over money matters.
If you have any concerns or need any help, that's what we're here for…talk to us.
If you have any financial tips or resolutions to share, use the comments form below – we look forward to reading them.