Why invest at all?
By Sam Instone - October 07, 2015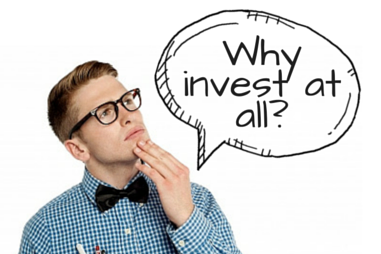 Alan Martin, a client in Qatar, asks a great question. 'All of these recent posts are doom & gloom - why invest at all'?
I'm excited about this question.
You won't often hear me say that.
Because I am passionate about this question and the profound effect its answer can have on you.
The truth is that I became an adviser because I want to help people.
This means delivering very clear and honest advice without a sugar coating.
So here I go…
Investment helps you live the life you want. Which is why it is an important part of your financial planning.
This might mean retiring early.
This might mean education and providing for your children.
This might mean buying a house, reducing tax and sorting problems.
This may just mean making you safe and secure.
Bottom line, there are only two ways to make money: by working and/or by having your assets work for you.
If you don't invest and you keep your money in cash you will never have more money than what you save.
Your money isn't working for you. In fact, inflation actually erodes it…
By investing your money wisely, you are getting your money to generate more money - by buying and selling assets that increase in value.
Whether you invest in stocks, funds or property, or any combination, the objective is the same: to make investments that will generate more cash for you in the future.
It really doesn't matter how you do it as long as you do it well.
And the simple truth is that many people don't.
Investing done well means:
Putting away capital today for your tomorrow.

Thinking about what you really want from your future and planning how to get there.

Buying high quality, boring investments at low cost.

Maintaining investor discipline.
Whether your goal is to send your kids to college or to retire on a yacht in the Mediterranean, investing well is one of the only vehicles that will get you and your family there.
This is why you should invest.
Next week I'll tell you more about the how.
Need help with your investment management? Get in touch today.