Subscribe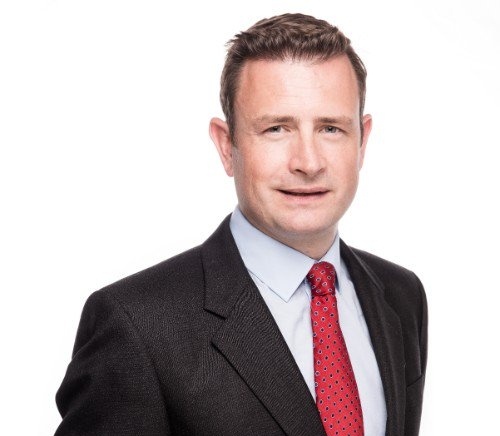 A life raft for international investors or a sinking ship?
[Estimated time to read: 5 minutes]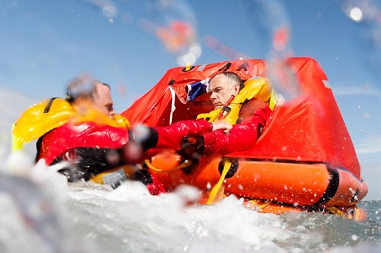 One of our all-time favourite journalists and creator of the Evidence Based Investor, Robin Powell, recently wrote the following blog for us to share with you, and it hurt me...
Lists are fine for shopping, but not for investing
The investing industry and the financial media love their lists. Open any investment magazine or the money pages of a newspaper and, chances are, you'll find a list somewhere. It might be a list of stocks that are set to rise, or a list of "best-buy" funds; or it could be a list of stocks to sell or funds to avoid because of their recent track record.

In truth, the best thing investors can do with these lists is simply to ignore them.

The problem is that the people — usually stockbrokers or media pundits — who compile these lists are very rarely held to account. And when they are, they rarely emerge with any credit.

Take Jim Cramer, for example. Cramer, a former hedge fund manager and best-selling author, is the most famous market guru on US television, who imparts his stock-picking expertise to anyone who will listen.

But when, in April 2015, Cramer wrote an article for The Street with the headline Here are 49 Stocks to Buy Right Now, a retired finance professor from Illinois decided it was time to put his forecasting ability to the test. David England bought $1,000 of each stock on Cramer's list and began to monitor their performance.

In his article, Cramer wrote in glowing terms about his chosen stocks. "Every single one of these companies," he wrote, "reported excellent last quarters, and with no exceptions their charts are pretty much perfectly made for this downturn."

But he could hardly have been more wrong. Six months later, just 14 (or 28%) of Cramer's 49 stocks had climbed higher than their April trading price. The overall portfolio was down 7.09% compared to a fall of 3.88% in the S&P 500. The full results were published on Mr England's blog.

"It bothered me that so many experts publish buy lists," said Mr England at the time, "but you never hear about the list again. I wanted readers to know that buying stocks based on a list is often a recipe for disaster."

Six months, of course, is a very short time period; investors should be looking to buy and hold stocks for many, many years. But that's not the point. Cramer let his readers down; he assured them that these stocks would survive any short-term downturn and they overwhelmingly failed to do so.

It's a similar story with lists of "recommended funds". Those who sell investment funds are very cute. They know that most people are fairly ignorant about investing in general and fund selection in particular; and that those who do know something are far too busy to spend hours and hours researching the bewildering array of options available.

So what do they do? They helpfully provide us with a best-buy list, carefully researched by their team of experts. Pick any fund, or combination of funds, from this list, they're effectively saying, and you'll be fine. But again, the advice is almost invariably best rejected.

In February 2016, research by UK-based SCM Direct showed that best-buy lists are full of funds that go on to deliver poor-to-middling returns. SCM's Alan Miller said this: "They are, in reality, no more than a marketing gimmick that helps brokers to sell investments. The funds chosen appear no better than average, which is surprising given they are supposed to be an expertly-chosen selection."

All the evidence shows that, after costs, only a tiny fraction of actively managed funds are able to beat the index over any meaningful period of time. What's more, research has demonstrated, "star" fund managers are almost impossible to identify in advance.

Of course anyone can see who the winners have been in the past. Indeed, best-buy lists are usually dominated by funds that have performed well over a relatively short period — say, three years or even fewer. But short-term data tells us very little. In fact, because fund performance tends to revert to the mean, you might be better off picking a fund from a list of recent losers.

A much wiser strategy is to avoid actively managed funds altogether and invest instead, for the the long term, in a diversified portfolio of low-cost funds that simply track the index.

Remember, shopping lists are great for groceries, but never for investment funds.
When I read this, as I said, it hurt me – it hurt because we offer a list.
It's called our White List.
As always, Robin is right and his wisdom is an approach we also share.
So why then do we have a list?
Are we guilty of sending you mixed messages?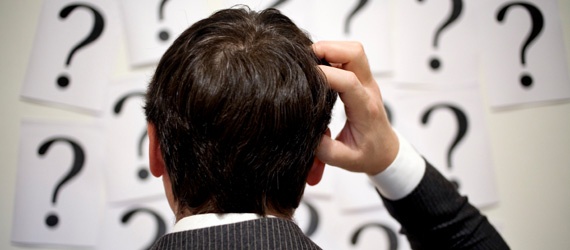 Robin's post made me reflect very hard on these two questions and whether the overall purpose of our list is flawed.
But, after a long period of reflection I can tell you why I haven't torn up the list, deleted it from our site and admitted the error of our ways.
It's because our marketplace, the international financial marketplace, is 20 years behind that of Robin's in the UK.
You, the international investor, get given sales patter peddled as advice, you get sold products that Robin can't even dream of in his worst nightmares, and you're vulnerable to misinformation even if you try to go it alone.
You're marketed structured products galore, unregulated collective investment schemes, disqualified QROPS, and financial commodities that have a binary outcome – you win some, you lose some.
So, unlike the best-buy lists that we agree with Robin are a confusing distraction at best, I maintain that our list is indeed a white list i.e., a signpost to a safer place.
We will continue to offer it as a life raft for expat investors who have been beaten back and down by opaque and commission-laden crap, sold as financial advice by used car salesmen.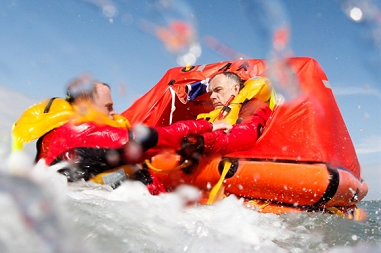 Our white list contains the index funds that Robin and we at AES International believe in.
It also has a sprinkling of cleanly priced active funds that we know won't go bust.
I believe that you, the international investor, need a place you can go to that you can trust.
A place that's free from conflicting information, hidden and high commissions, and all the downright dangerous stuff that will destabilise your financial future.
That's why the white list is staying and why our list is the one exception to Robin's rule, it's the one list, other than your shopping list, that you can trust.