Retiring early in 1957 vs today
By Sam Instone - November 20, 2019
Piggy-backing off my previous early retirement blog…
I'm taking a trip down memory lane to see what early retirement was like back in the day.
Want to see more?
In February 1957, LIFE magazine's front cover read:
"Retirement under 50 – some do it"
Inside, photos of care-free families dotted the pages…
Men and women in their prime…
Spirited, full of energy and seemingly doing the things they love.
The most interesting thing about the article?
It felt like it could have been written recently.
The Golden Age's early retirees share the same thoughts, passions and lives as those pursuing early retirement today.
The story of a middle-aged retiree who always felt short on time
Joel Brecheen was making $10,000 a year (around $95,000 today) as a salesman.
In 1952, at 45, he had $13,000 in savings ($123,000 today) which was barely more than his annual salary.
Yet, he quit his job, got married and bought an orange grove.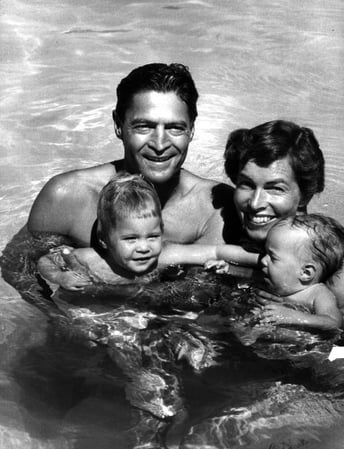 Caption from LIFE. Joel Brecheen enjoys the pool he built in Phoenix, Ariz. with his wife and their two children Alfred Eisenstaedt—The LIFE Picture
Collection/Getty Images
He remodelled a house, built five rentable apartments, tennis courts and a pool.
(An expert at DIY, clearly).
Along with his property rentals, he also taught swimming and tennis lessons which brought in a good sum of money - around $8,000 per year ($76,000 today).
Earning more or less what he did as a salesman, Joel now had more time, worked less and saw more of his family.
(Things many of us wish to have more of as well).
The husband and wife in search of a more idyllic way of life
Arthur and Kathryn Lynch wanted to get away from it all.
A romantic escape.
They had no children and $30,000 saved ($284,000 today).
They settled on Saint John in the Virgin Islands and spent $12,000 on a house and five-acre piece of land ($114,000).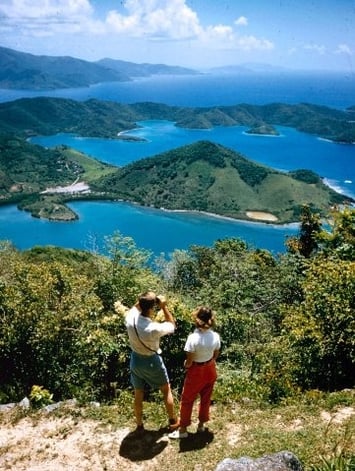 Caption from LIFE. On Bordeaux Peak, a short jeep drive from home, Lynches look across St. John to Tortola in distance. Alfred Eisenstaedt—The LIFE Picture
Collection/Getty Images
They earned money along the way from part-time jobs – earning a standard $3 an hour for anything from patching roads and fixing power equipment to working as a consultant engineer on a new island resort.
These small jobs added up to roughly $4,000 a year ($38,000 today).
Enjoying their new-found island home with a lower cost of living and slower pace of life…
The two found their own piece of heaven.
Which was remarkably simpler than the life they lived as research chemists.
The man who left his high-pressure job to pursue his passions
In 1948, Joseph B. Wertz, left his contract job with the government.
At the age of 45.
He had reached a level of success that came with too much pressure.
And too little time for his hobbies and wife.
So, he gave up his job for a more artistic, fulfilling life.
(Which turned out to be every bit as busy).
He and his wife trawled the western USA in a trailer, eventually deciding on a home in New Mexico.
They remodelled a stable facing the river into a sprawling mudbrick house.
There, he made pottery and furniture.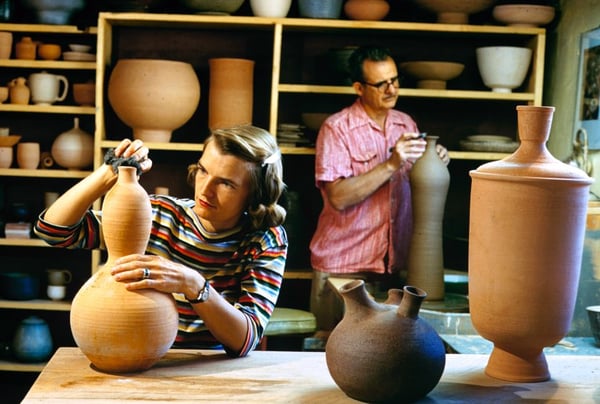 Caption from LIFE.Pottery making is Joe's greatest accomplishment. Alfred Eisenstaedt—The LIFE Picture Collection/Getty Images

He also painted, sculpted, photographed and smithed silver, which he didn't do for profit…
While they lived comfortably off the annual income from their investments.
(Roughly around $38,000 today).
Eventually, they had so much money left over, they put some in a trust for their son.
Can you see the parallels?
Despite the obvious differences between that decade and our own, people's wants and needs have barely changed.
An early retirement still promises the same ideals…
More time.
Better quality of life.
Simplicity.
Less stress.
More opportunities to turn your passion into an income stream.
But, it's a bold move.
And certainly not for everyone.
Some throw caution to the wind with very little savings.
Others have a substantial nest egg to see them through many happy years.
If you're looking for an early retirement, we strongly recommend the second option.
It will be a lot less risky and give you more peace of mind.
Chat to us if you want advice on how to save more for retirement.
Or, if you're just looking for a second opinion on your portfolio.