Three reasons you should listen to the millionaire teacher
By Sam Instone - December 08, 2016
[Estimated time to read: 4 minutes]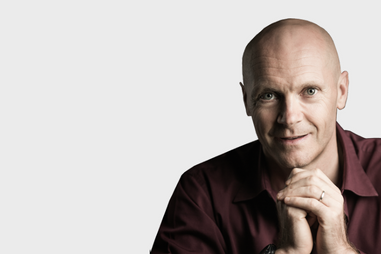 I was disappointed to read that financial educator and author Andrew Hallam is no longer speaking at the Near East South Asia Council of Overseas Schools (NESA) Conference in 2017.
The NESA conference is in Bangkok next year, and it's expected to draw well over a thousand attendees – all of whom would have benefitted greatly from Andrew's exceptional financial insight.
But the good news is…
Andrew is still coming in January to see those of us who live in the Middle East.
And he will be speaking at a lot of venues over his three months in the region.
He's already received invitations from schools in Dubai, Abu Dhabi, Doha, Qatar, Oman, Jordan and Egypt.
And when Andrew's schedule is finalised we'll publish and share it, and hopefully you will be able to secure a place at one of his talks if there's one near you.
Want to hear Andrew Hallam talk? Register an interest now »
Why should you give Andrew Hallam any of your valuable time?
In the meantime, I wanted to share my own thoughts about why expatriate investors, like you and me, really should listen to Andrew Hallam.
Because, even if you're not in the region and you can't get to one of his free talks, you can benefit from his wisdom – for free – in many different ways…
But why should you listen to him?
Well, Andrew's wisdom is based on personal experience, it's entirely replicable by you and me, and it took Andrew from being a modest earner to a millionaire who never needs to work again!
Reason #1 – Andrew Hallam wants to help you – it's as simple as that!
As evidenced from the fact that Andrew was funding his own way to Bangkok and actually paying to speak at the NESA conference, despite not being in it for any personal gain whatsoever, (he wasn't even taking any of his books to sell!), it's abundantly clear that all Andrew Hallam wants to do is help.
He wants to help expats, (especially teachers because he is a teacher himself), to avoid the very common pitfalls of international investing, and the toxic salespeople who pose as advisers to work abroad in the financial marketplace.
He also wants to shed light on the shady practices that con fellow expats out of thousands – possibly millions – every year, such as the sale of structured savings products that are inflexible, expensive, underperforming mistakes for the large part.
Andrew just wants to inform and thus protect…
he doesn't want to try and make you into his client (he's not an adviser);
he won't try to sell you his book (he may take some copies, but only if he's been asked to); and
he doesn't even want you to pay to attend one of his talks – he gives his time for free.
He just wants to help…it's as simple as that.
Reason #2 – Andrew Hallam is teaching from experience
The reason Andrew wants to help is because he knows, from his own experiences with colleagues at international schools around the world, how devastating it can be when someone is mis-sold a wonderful sounding financial product that fails to deliver.
What's more, Andrew isn't just focusing on the negative – he is teaching from his own positive experience too.
Experience that took him from being a teacher on a relatively modest salary, to a millionaire investor…purely through his personally disciplined focus on a passive approach to investment.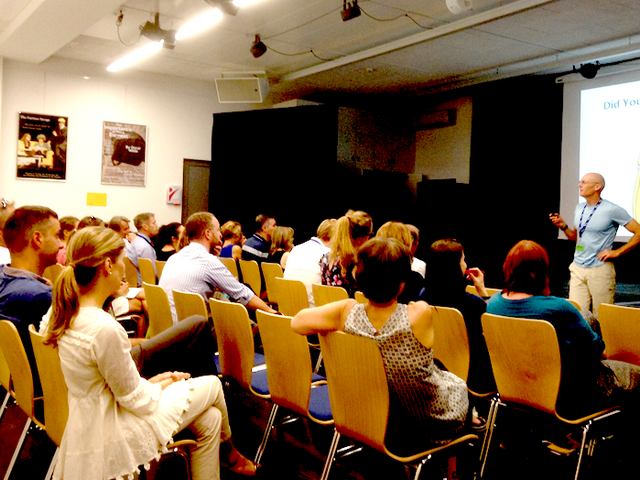 I firmly believe that anyone who's teaching from experience is worth listening to.
And in Andrew's case, his experience took him from living on a teacher's salary to being a globetrotting expat who never needs to work again if he doesn't want to…
What's more, despite being a millionaire and an incredibly successful investor, Andrew remains a humble and modest soul – in other words, he's very worth listening to!
Andrew and I believe in absolutely the same approach to investing – a low cost passive, indexing approach.
But even if we didn't, I'd still be looking to him to teach me how to become a millionaire!
If you want to understand how Andrew's entirely replicable experience has placed him in the enviable position of full financial security for life, he'll teach you – for free.
Don't miss the chance to hear Andrew Hallam talk in the Middle East»
Reason #3 – He's not trying to sell you anything
Because it's seldom the case that anyone gives anything away for free, it's probably hard for some people to trust the fact that Andrew is not in it for any personal gain.
But remember, Andrew isn't a financial adviser.
He's a teacher and evidence-based investor, who wants to share his experiences.
Of course, he has written a few books.
But he rarely takes them to his talks.
In fact, Andrew recently asked the following question to his online followers:
"Should I bring books and risk being 'that guy who sells books,' or should I not bring books?"
The overwhelming majority said he should.
So, if you want to know more about how he became a millionaire teacher, buy his book, or if you want to read about his insights instead of hearing about them at a free talk, buy his book…but you don't have to!
Andrew gives everything away for free on his website and via his social channels for those who can't attend one of this talks.
And he even gives his time freely to anyone who wants to ask him a financial question via his website.
Andrew is a very rare thing – someone you can absolutely trust to talk honestly about money, without charging you a penny for his time.
I can't wait to see Andrew in January, and I'll keep sharing his insights here for you all to gain from.