What does this General Election mean for savers and pensioners?
By Simon Danaher - April 08, 2015
We highlight some of the issues at stake
We are now less than one month away from the UK's General Election which pundits are saying is the most unpredictable since World War II.
As opposed to the usual "two party race" between the incumbent and the challenging party, this time around we have a whole mix of smaller parties contributing to the discussion.
From this melée it is predicted, by nearly all quarters, that the UK is likely to see another coalition government. However, whether it is the Scottish National Party, the UK Independence Party, the Lib Dems or indeed the Greens who get to play king maker is anyone's guess right now.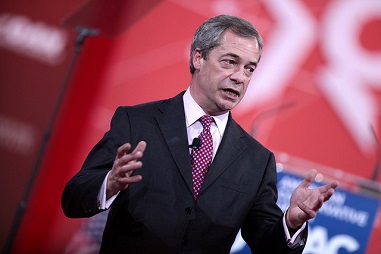 But what does this mean for you as an investor, saver or pensioner?
There are a number of points to consider here.
Markets, it is well known, dislike uncertainty. Such a hotly contested and arguably wide-open election campaign would, one could reasonably argue, generate weeks of ambiguity. However, with the big scale events of recent years, it is more probable that markets – certainly those in the UK – are less concerned than they used to be with the comings and goings of Westminster.
It is true that the FTSE 100, for example, did fall on the day after the 2010 election – following the news that the UK was to have its first coalition government since World War II. But markets have now had five years to deal with the "uncertainty" of a coalition, and one can't help but wonder whether in fact markets actually like this form of government?
With a coalition, it could be argued that you have a more steady hand at the helm, meaning fewer big swings to the left or right, and therefore policy changes which shock the system are also much less likely.
There are of course some sectors which are particularly vulnerable to changes in government – such as banking, or utilities – but it may just be that a continuing "weak coalition government" will continue to provide markets with some confidence. There are plenty of other factors, though, which will continue to affect the direction of the UK's and other stock markets.
For savers, the Conservative-led coalition has been relatively kind. The personal allowance, for example, has been increased consistently since 2010, from below £10,000 to £10,600 currently, with plans for it to be raised again to £10,800 in April 2016 and to £11,000 from April 2017. It is unlikely that a Labour government would halt the planned increases next year and the year after, if elected, but that is of course a danger. It is a more real possibility though that these increases may stop after 2017.
Likewise, the higher rate tax threshold is also due to increase by £315 in the 2016-2017 tax year and by £600 the following year. There is however a strong possibility that this would be scrapped by a Labour government keen to impress those who feel the burden of austerity has been disproportionately carried by those further down the pay scale.
In addition to the improved ISA flexibility, it seems the Conservatives have been generous to those looking to put a little extra in their back pocket. However, what is less clear is how much influence the Lib Dems had on these decisions – by their own accounts, the Lib Dems pushed for the changes to the personal allowance – so if they are not represented in the next coalition, will the picture be less rosy for savers? Indeed, earlier this week, the Lib Dems announced they would increase the personal allowance to £12,500 if in power after 7 May.
Finally, let us look at those with UK pensions. This week saw the biggest shake-up to pensions in the UK since the current regime was introduced in 1921.
It is very unlikely that any newly elected government would try to undo the changes already introduced. What may happen though, is for MPs to decide after a couple of years that the freedoms need to be toned down a little. Any suggestion as to how would be pure conjecture.
A more realistic possibility is that tabled plans which would allow those with existing annuities to sell their policies, will be shelved. So far no party has suggested they would do this (probably a sure election loser), but once in power, changes not set in stone can, and do, change. It is also thought possible that the quid-pro-quo for the new pension freedoms will be taxation on previous contributions, although so far no party has 'fessed up to this.
Click the link below if you would like to talk to a financial adviser about any of the issues raised above.