Who is Carl Richards and why should I care?
By Sam Instone - May 17, 2017
[Expected time to read: 2 minutes]
Meet Carl Richards…
Author of The Behavior Gap: Simple Ways to Stop Doing Dumb Things with Money.
Like Andrew Hallam, Tony Robbins and Robin Powell, Carl is part of a movement.
Because…like us:
He believes that good financial decisions begin with better education.
He believes that the right knowledge can entirely transform lives and ultimately makes the world a better place…
And this begins with challenging the traditional status quo of a largely outdated industry.
But…unlike us: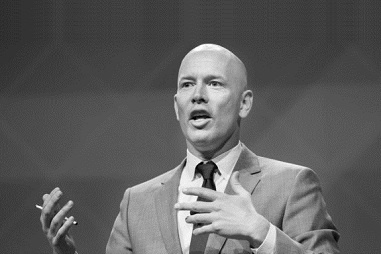 Carl Richards has a unique artistic talent…
Using just a pen and napkin, he creates simple drawings to explain the most complex financial matters in visual terms.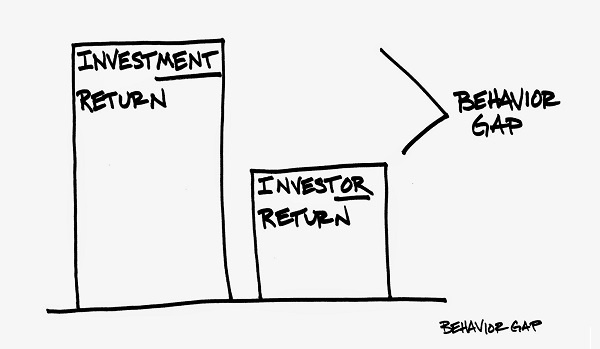 Because humans process images 60,000 times faster than words, the educational value of Carl's images is incredible.
Here's a link to a library of his thought-provoking drawings…
I hope they help...
We often sprinkle them through our blogs – because his illustrations are not just edifying, they're art.
But – if you don't like pictures – Carl Richards also talks a lot of sense.
Carl cuts through the complexity of traditional financial services.
Here's a link to his podcasts.
Alternatively, if you're like the 88% of wealthy people who read for at least half an hour a day for education and career growth – here's a link to his books.
The Behavior Gap: Simple Ways to Stop Doing Dumb Things with Money
Carl coined the phrase "the behavior gap" to define the common phenomenon that most people are affected by – letting emotions get in the way of smart financial decisions.
Using his beautiful line drawings to explain the gap, Carl shows you how to: -
avoid the tendency to buy high and sell low;
avoid the pitfalls of generic financial advice;
invest all your assets—time and energy as well as savings—more wisely;
quit spending money and time on things that don't matter;
start meaningful conversations about money;
simplify your financial life;
The One-Page Financial Plan: Making Smart Decisions with Your Money Just Got a Whole Lot Easier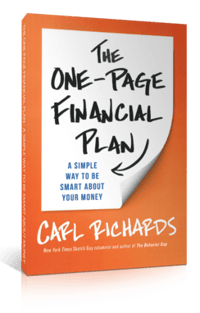 20 years and 39,500 hours of Carl's advice condensed into one incredibly powerful book!
Carl's a remarkable guy.
If you're unfamiliar with his work and his unique ability as a financial educator, follow him on Twitter or sign up for his free course.
You'll learn a lot.
And carry on following us of course, because we share the same philosophy – even if we aren't as good at drawing!
We call this movement to change the way the world invests, 'Positive Change.'