Why do you keep recommending Dimensional Funds?
By Sam Instone - June 11, 2019
A few days ago, a client emailed my colleague.
He assumed we're incentivised to sell Dimensional Funds acting as 'estate agents' earning fees from both landlords (fund companies) and tenants (investors).
(Not surprising, given how 'traditional' financial services work).
But what's so unique about DFA and our own approach is we simply believe in the evidence.
Here's why.
For over 40 years, Dimensional has been implementing the great ideas of finance.
Their science-based approach is grounded in economic theory and backed by decades of leading academic research.
While other investment managers have access to the same research.
It's the interpretation and application that sets Dimensional apart.
They've successfully distinguished what works for investors and what can bring them far better results.
Leading the transformation
When computers made it possible to process large amounts of academic data, calculate rates of return and compare performance across strategies, they also enabled new theories and models to be tested and data organised.
Leading academics reveled in the opportunity to produce ground-breaking work on fundamental concepts like asset pricing, risk and diversification.
Many of these academics were later recognised as Nobel laureates in economic sciences.
And were involved in the early inception of Dimensional, applying their award-winning insights to the real investment world.
Research is at the heart of everything they do.
Every cent invested has financial science at its core.
Their culture, much like ours, aims to disrupt and transform the field of finance.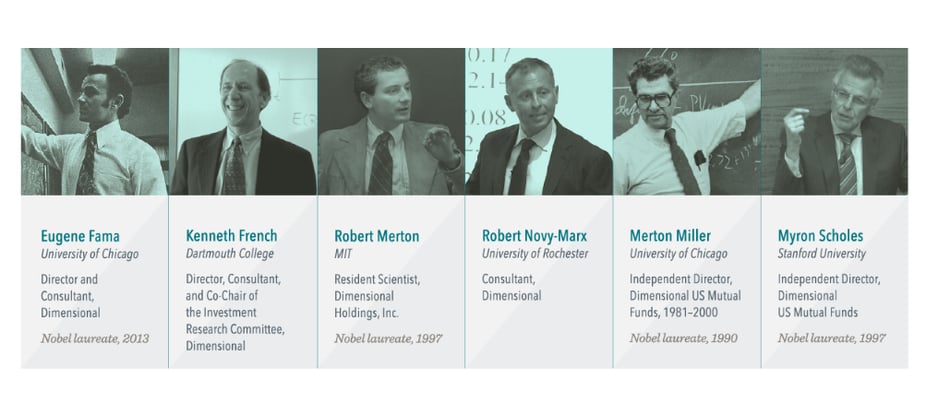 Starting with the market
It's easy to feel anxious about investing.
The results of money managers who try to time the markets or pick winners have been studied extensively, and there is no compelling evidence they are able to consistently beat the markets.
Capital markets have rewarded long-term investors who don't try and outguess the market.
History shows it.
Discipline, especially during market volatility, requires an astute investment approach.
One which Dimensional believes should focus on market prices.
Updated in real time, all the time, prices represent the most complete, available prediction of the future.
Many studies highlight the challenges and costs for investors looking for "mistakes" in prices.
There's no compelling evidence suggesting that trying to find these mistakes yields better results.
This supports Dimensional's belief that market prices are the best model for understanding expected returns.
They think it's possible to have higher returns than the market without trying to outguess it.
Instead, they use the market as a starting point and build from there.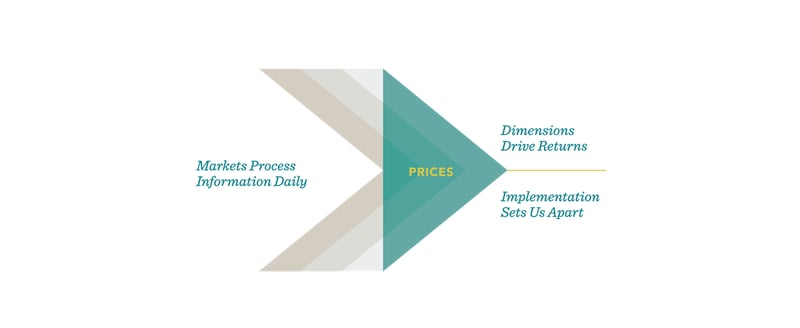 Putting financial science to work
By organising research in a meaningful way, modern finance has made many breakthroughs.
One way Dimensional categorises research is by time horizon.
Their research provides insights about expected returns over the next minute, the next month or many years down the line.
This thinking helps increase the likelihood of expected returns and manage risk each day.
While enabling investors to reach their unique investment goals – whether over the long term or short term.
Dimensional has distinguished long-term drivers (or dimensions) where expected returns persist over many years.
These are differences in company size, relative price or profitability.
Some variables have information over the next few days or months.
Dimensional uses these when generating buy and sell (intraday) orders.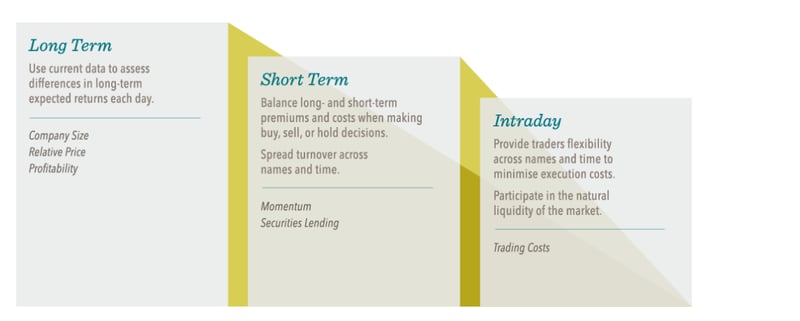 The pursuit of more
A well-diversified portfolio is a good option for many investors.
Those familiar with our blog would know we often explain the benefits of investing this way.
What Dimensional does differently is that they've researched and tested the market to account for a variety of potential outcomes.
When designing strategies, they consider fluctuating returns and periods when particular drivers won't deliver.
Their goal is to outperform a market portfolio in many ways so investors can benefit from dimensions when they're realised and market-like returns when they fall flat.
Their team rigorously processes millions of data points each day to ensure portfolio decisions are based on current and useful information.
And they do this to help minimise risk and increase the likelihood of a good outcome.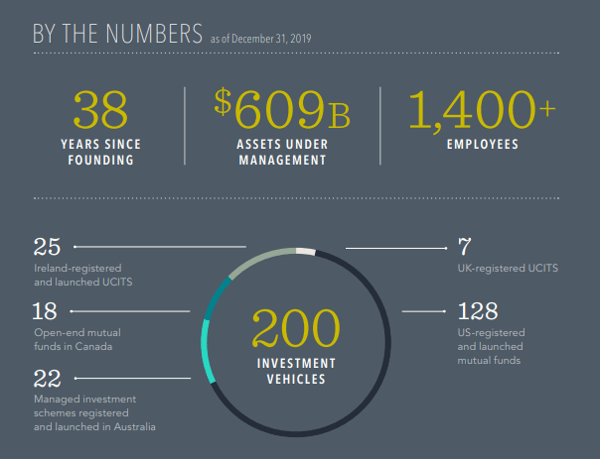 Better results
As fiduciaries, you're our focus.
It's about helping you achieve your goals and enjoy the benefit of better results.
After all, we're solely paid by you.
Dimensional Funds allow you to access solutions typically only available to big institutions.
They'll continue to find new, innovative ways to push boundaries and provide better returns for you as an investor.
They have a brilliant track record of doing so.
And are stringent about who they do business with.
So it's a real privilege to be able to provide you with one of the best investment vehicles in modern finance.
If you'd like to know more about our approach to investing, subscribe to AES education.