3 lessons from a reformed broker
By Sam Instone - October 02, 2017
[Estimated reading time: 3 minutes 32 seconds - read while you procrastinate]
By definition[1] a reformed character is someone who becomes a much better person...
Ranked by Investopedia[2] as the most influential financial adviser in the US and with over 704,000 social media followers, it's a term one man has made his own…
Meet Josh Brown – not just a reformed character – but THE Reformed Broker…
Who is The Reformed Broker?
Josh Brown started his career in finance working for a brokerage in the US.
He was employed to sell as many products as possible, and paid to tell investors what they wanted to hear…
Today, Josh says this financial system fails investors, destroying their wealth,
In a recent interview with journalist Robin Powell, Josh explained how he learned from first-hand experience at a brokerage that putting profits before people doesn't benefit anyone long-term.
This is why he went back to the drawing board, and entirely reformed his approach to wealth management.
He chose to focus solely on delivering successful, transparent and professional outcomes, and became a reformed broker.
Josh Brown is now a passionate advocate of evidence based investing…
And he's CEO of one of the most successful wealth management organisations in America, overseeing $550 million in assets.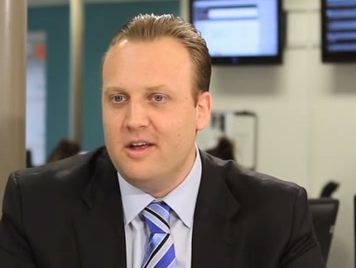 What does the Reformed Broker say?
The Reformed Broker is one of the most straight-talking financial teachers in the world.
He knows the threat brokers pose, and has wise advice for investors like you who are vulnerable to them.
Josh blows a hole in an industry that's out to rip investors off, and regularly serves up bite-sized pieces of exceptional wisdom.
You can follow him on Twitter for entertaining daily enlightenment, check out his blog for regular investing insight, or just read 3 of his most important lessons here: -
1. Don't take any advice at face value[3]
Josh says Generation Y investors are different – and we should all learn from them…
They don't give blind trust
These new investors don't accept bold claims in glossy brochures, listen to sales stories, or trust their so called financial friends on the golf course!
Josh says:
"They will look things up right in front of you, and demand evidence…"
TIP: Be savvy, and more like these millennials – seek out the evidence behind a recommendation, don't just accept what you're being told.
2. The need for good advice never goes away[4]
You might think you'll be content when your invested wealth has grown to $1m, $5m or maybe $10m – but the reality is, greater wealth brings greater complexity.
For this reason alone, an investment in transparent, professional and independent advice is one that will pay off when it matters most – i.e., when the investment market turns against you.
TIP: Josh explains how ongoing behavioural coaching from your financial adviser is critical to ensuring your most successful outcome, and preventing you from making costly mistakes.
This lesson is backed up by research from Vanguard, which even quantifies the value of such invaluable support from a financial adviser.
3. Ignore the crowd[5]
According to a study from Stony Brook University, stress is so contagious that we can detect it in someone just by breathing in their sweat!
This is how Josh Brown explains why successful investors ignore the herd.
Market movements and resultant media noise touches many, emotionally affecting investment decisions.
Those who follow the crowd are herded into making choices based on the emotional reactions of those around them.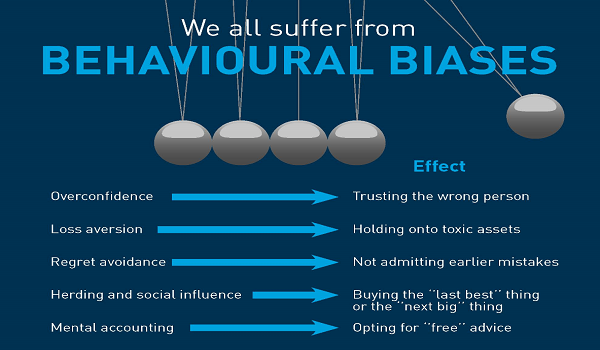 TIP: By ignoring the noise and not following the crowd, you'll remain unaffected by others' stress, and be less likely to make a kneejerk decision that may undermine your long-term financial success.
Why this should matter to you…
Like Josh, I also first joined a brokerage and an outdated industry hell-bent on putting profits before clients.
The truth is, nearly all financial people over the age of 40 will have done so too…
Because of self-interest, 95% of these people are happy to stay as brokers.
But…an increasing movement of professionals are gaining the insights that then drive them to break free.
Like Josh, they share the wisdom gained from their experience; and like me, they are passionate about sharing financial education and demonstrating there's a better way to invest.
It's a cheaper way, a more flexible way, a more transparent way – and it's a superior way.
People like Josh have started a movement – and the good news is, you can benefit from this now!
Resources for You:
Reference List: