7 finance books that will completely change your life
By Sam Instone - August 08, 2019
Go to bed smarter than when you woke up.
That's the Buffett formula.
The world's greatest investor once gave students the following advice:
"Read 500 pages a day. That's how knowledge works. It builds up, like compound interest."
Nice thought, isn't it?
Here's my list of finance books to help put this into action.
Ready?
The Royal Military Academy was a great place to learn about leadership.
Over 11 challenging months, Officer Cadets are taught a lot about delegation NOT abdication of responsibility.
It's a life lesson that followed me even as I changed careers.
20 years later, most of our clients (many of whom are highly successful, busy, senior executives) are brilliant delegators and industry/community leaders.
Many have financial concerns they want fixed… which they delegate to us as professionals.
Believing our credentials and investment philosophy will provide them with the clarity, confidence and control they need.
But every so often I meet an engineer or analyst who wants to understand exactly how things work underneath the bonnet.
You may be one of them.
In which case, here's a list of my favourite books.
(If you'd like more, simply comment below).
Enjoy!
Book #1: Learn to invest smarter, simpler and better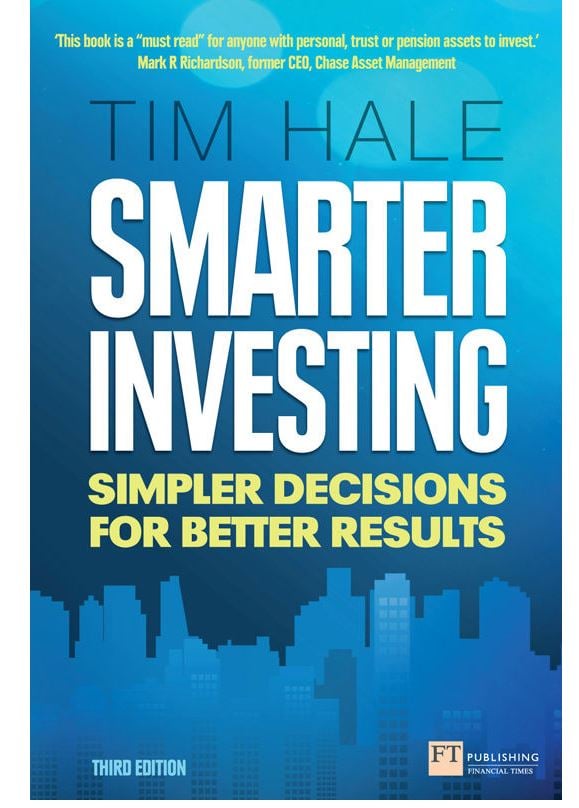 No matter how much you know about the world of finance.
You can always learn more.
There are ample tools, tips and tricks to help you become a better investor.
This book will help you work smarter with your money, work out how much you need to reach your ideal future and how to avoid making the same mistakes other investors made.
The best part?
The author, Tim Hale backs up his thoughts with evidence.
It provides readers with the clarity and confidence needed to take full control of their financial futures.
Read this if: You want to have full control of your investments.
You want to understand how best to utilise the markets to maximise your wealth.
Book #2: Fundamentally change your perspective on investing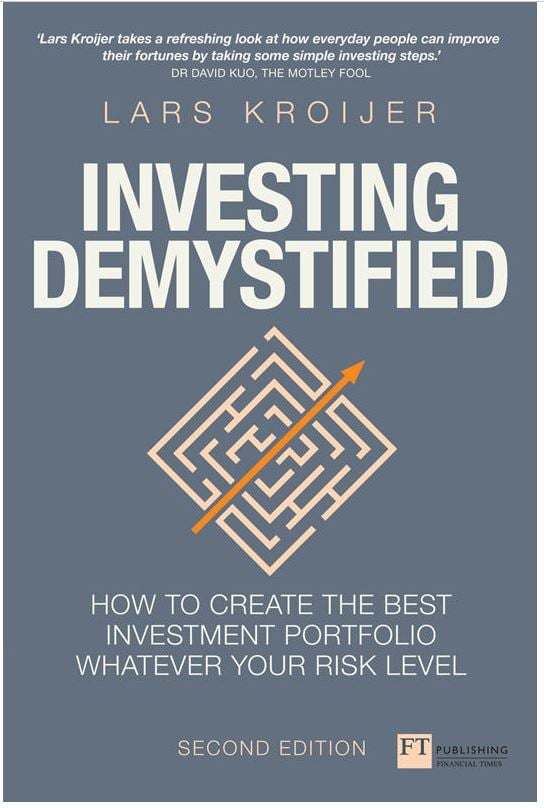 If you're having difficulty grasping the world of finance, or having too many sleepless nights about the markets…
You're investing wrong.
Investing is simple.
This book proves it – in plain English.
You won't find unnecessary jargon or concepts here…
Just an enjoyable, concise read that's not short on information.
One irony of this book is that it's written by a former hedge fund manager, Lars Kroijer, who strongly argues against hedge funds and advocates for a passive investment approach instead.
Something else I quite enjoyed was how he describes his book as a "grey Volkswagen".
Sensible, unsexy and rational.
Read this if: You're worried about your investment's performance.
And want to know how high commissions and costs may be to blame.
Book #3: Discover why some investors fail and others succeed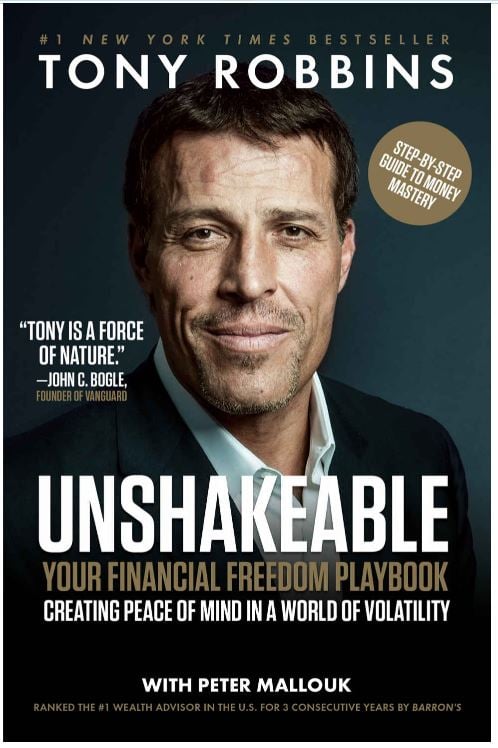 Written by one of the world's most recognisable life gurus, Tony Robbins…
This book comes packed with industry exposés and secrets.
You'll learn how Wall Street tricks investors into overpaying for underperformance, the distrustful behaviour of traditional financial salespeople and how to prioritise the important decisions in your life.
He also provides both real-life and illustrative examples which give readers great perspective on how these ideas work.
Robbins sums up his book in one sentence:
"Unshakeable is designed to be a concise companion that contains all of the essential facts and strategies you need to transform your financial life."
I tend to agree.
Read this if: You need to find the motivation to either start investing or keep at it.
As a life guru, Tony Robbins does a brilliant job of inspiring investors to take back control of their financial lives.
Book #4: Cut through the nonsense and protect your money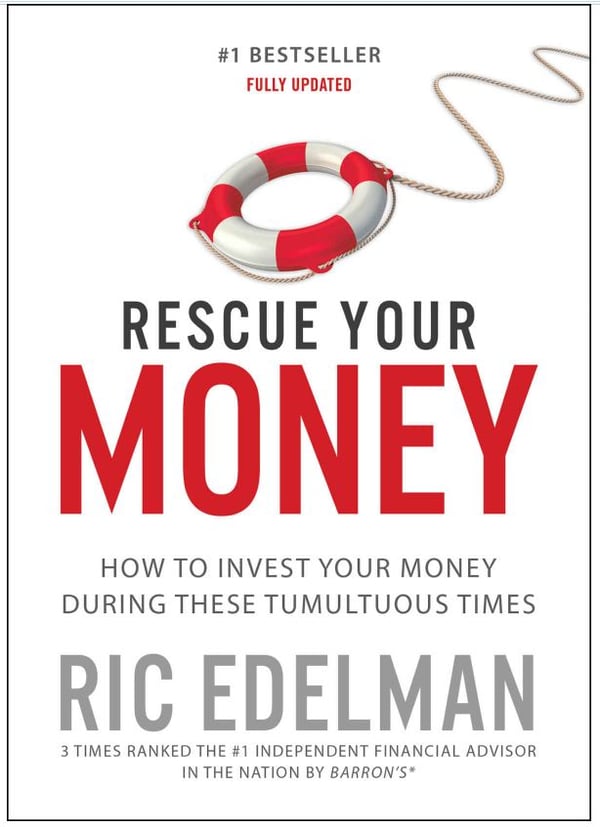 Just a quick skim of the news and you're reminded of the turbulent times we're living in.
Political unrest, climate changes and rollercoaster markets stir a little anxiety in all of us.
It's only human.
But this book by investment pundit, Ric Edelman, shows you how to protect your money regardless of what's happening in the world or in the markets.
He'll also prove how investing safely is not the same as keeping your money safe.
(Which some investors think work hand in hand).
This book gets straight to the point with facts and calculations.
So don't expect any stories or cute sketches.
Read this if: You obsess over the news or what's happening in the markets.
You need to learn how to remain disciplined and committed to your financial goals.
Book #5: Make the stock market work for YOU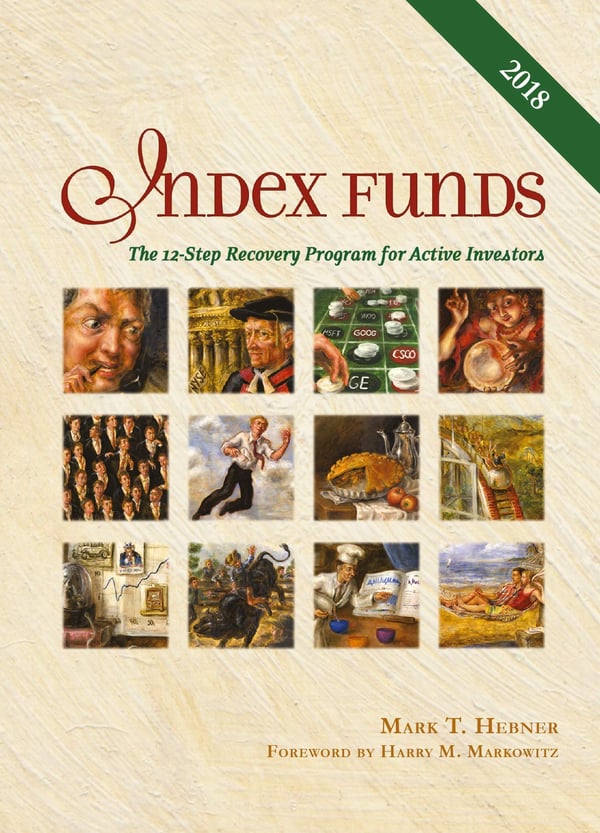 Active investing is for thrill seekers.
The adrenaline rush is addictive.
Not only does it damage returns, it causes unnecessary anxiety, stress and sleepless nights.
This 12-step recovery program for active investors was written to wean investors off this dangerous habit.
The author, Mark T. Hebner, sheds light on active investing giving readers that 'eureka' moment many books have failed to deliver.
He also writes with wit and humour making this both enjoyable and educational.
Read this if: You want an end to the anxiety. You want a simpler, more enriching investment experience so you can leave your money alone and spend more time doing what you love.
Book #6: Read a real-life account of what it's like on Wall Street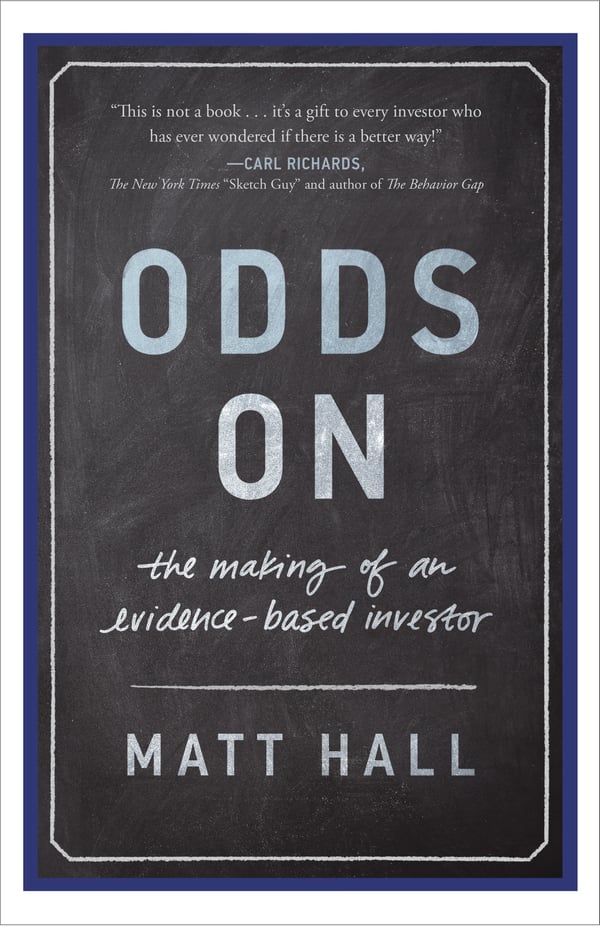 The author, Matt Hall, opens the book on a pertinent note.
"I want this book to change your life", he says.
I have no doubt it will.
It's the most refreshing, personal, honest account of the financial services profession I've ever read.
There are many brilliant parts of the book that I regularly quote.
Like this one about stock picking:
"Trying to find undervalued investments is like trying to find a needle in a haystack. Just buy the entire haystack."
His journey from traditional Wall Street to the evidence-based movement is riveting…
And his writing style, so easy to follow and enjoyable that you almost forget you're reading a financial book.
Read this if: You're fascinated by the evidence-based movement.
And want to understand how it can bring you better returns.
Book #7: Get straight to the point with this tells-it-like-it-is book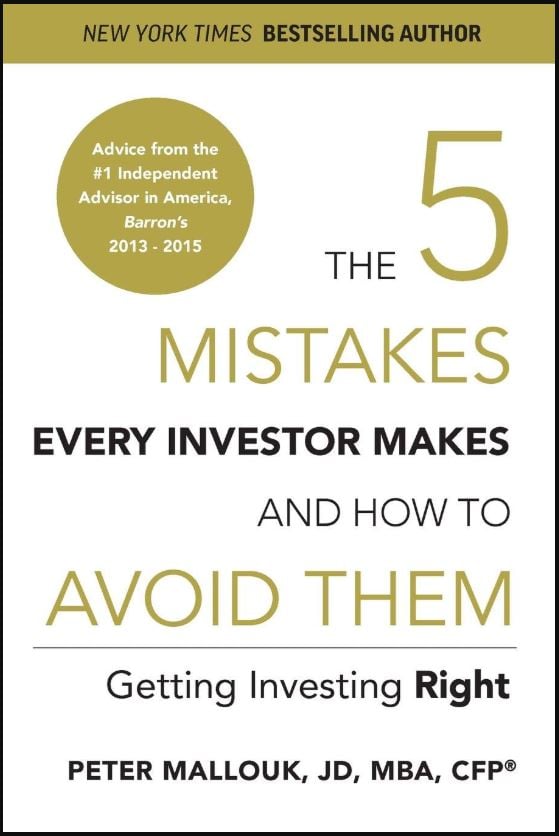 One of the more serious books on this list, by all accounts.
It makes a hard-hitting point that investors can't afford to repeat the same mistakes.
There's too much to lose.
With our financial futures resting on our investment behaviour…
We owe it to ourselves to get it right.
The author, Peter Mallouk, shares his investment techniques and explains the importance of discipline.
He also shows that despite the ever-changing investment landscape and plethora of online information, there are ways to maintain our focus and make more informed choices.
If investing is a journey, this book is the guide.
Read this if: You need more direction, financially speaking.
You are afraid of making a mistake that may end up costing your entire life savings.
Applying the Buffett formula to your financial life
Reading is the best possible way to master anything from life to money.
It's why we believe the right education should be easily available.
It shouldn't come at a cost.
Everyone deserves to have simple, enriching and unbiased information so they can make better, more informed choices.
And use this knowledge as a catalyst for their financial freedom.
After all, it's what everyone wants.
The power to make it happen lies here.