9 questions you MUST ASK before choosing a financial advisor in 2015
By Rebecca Steele - February 03, 2015
Why do we trust a financial adviser with our life savings after just 1 hour?
There are times in life when you put your trust in others, others who are specialists in their fields and have the required level of knowledge to help you. Why do we do this? Because we wouldn't accept legal advice on something as significant as purchasing a property from someone who wasn't qualified to practise law. We wouldn't entrust our children with a teacher who didn't hold the right teaching qualifications, and we certainly wouldn't take medical advice from a doctor unless they were fully qualified to practise medicine. So why do so many of us expats trust often unqualified financial advisers with our life savings after just 1 hour?
We would never dream of doing any of these things and yet when it comes to trusting people with our money, the thing we actually need to fund our life's goals, we are not always so careful.
Here at AES International, we are passionate about telling the truth. We acknowledge that financial advice, especially overseas, has a reputation of being an 'industry' – selling products such as long term savings plans, riddled with hidden commissions that are often entirely unsuitable.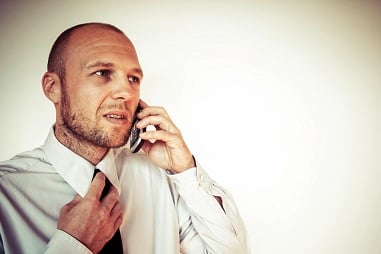 We are committed to positively changing international financial services and believe that financial advice is a profession for highly trained individuals – individuals who are knowledgeable, qualified/educated, have integrity, and whom you can trust.
Below are nine questions you MUST ASK before choosing a financial advisor with your hard-earned money. We have included the answers that we believe should cause you concern (and perhaps make you ask further questions) as well as those we believe you should expect.
If you are not satisfied with what you hear, keep looking.
1. How do you charge for your financial advice?
ALARM BELLS
"There is no initial fee. I earn a commission which is paid by the product provider and this is not something you pay or need to worry about"
Consider this adviser's pay structure. He (or she) earns money based on commission from a product provider that incentives him to steer you towards a particular product for which he earns a higher commission, even though the product with the higher commission may not be the best for you personally.
IDEAL ANSWER
"I charge an upfront fee for my advice, typically up to 3%, and then an annual percentage management charge based on the balance of your investment with me"
This answer is transparent and the financial planning and asset management fee structure is clear and simple as opposed to being comprised of hidden commissions and fees. Additionally, the annual management fee tells you that the adviser has a reason to look after your wealth on an ongoing basis and an obvious incentive to assist you in growing your investments.
2. What qualifications do you have? How long have you been a financial planner and what is your experience?
ALARM BELLS
"I have passed all the necessary exams to allow me to give you financial advice"
This answer is far too vague. Depending on which country you and the adviser are based, their advice will be subject to different rules and regulations. Some countries have no regulation regarding who can give a client financial advice. You want your adviser to be upfront and specific about his experience, knowledge and qualifications, as well as the regulatory framework in which he operates regardless of which country he is based in.
IDEAL ANSWER
"I am a Certified Financial Planner (CFP) and my organisation is fully licensed and regulated to operate in this country"
OR
"I am a qualified financial adviser in my home country and my organisation is fully licensed and regulated to operate in this country"
These answers are more detailed and show that the adviser is prepared to disclose the details of their training and education with you. The mention of the organisation being fully licensed and regulated indicates that they are operating as part of a professional organisation from which you could also benefit of being a client. It also shows that they are aware of the regulations of the region in which they're operating and believe that there is more to being your adviser than simply saying that they have passed 'some exams'. If in doubt, ask to see the various financial and operating licences and qualifications that the 'adviser' holds. All too often, you will discover they are simply a sales person with no qualifications and not regulated.
3. What support do you have from your organisation?
ALARM BELLS
"I operate completely independently and will handle all of the aspects of your financial needs and management"
IDEAL ANSWER
"I give independent financial advice within the framework of my organisation. I benefit from the research, product expertise, and administration assistance of a professional team, and these people will all assist me in helping you meet your financial objectives"
Beware of someone who professes to be a jack of all trades; they are likely to be a master of none, having spread themselves too thinly. Financial advice should be independent and tailored to your needs, but having a dedicated team of people behind your adviser will only improve the quality of advice and service that you receive. The very best financial planners would never profess to be investment experts as well. How could they be with over 70,000 funds to research and check, let alone keep up with all the tax laws they will need to know and the investment structures to help protect your money.
4. What types of clients do you specialise in?
ALARM BELLS
"Any client who has the money to save or invest"
IDEAL ANSWER
"I specialise in advising expatriate clients with a particular focus on pension solutions such as QROPS and SIPPS"
OR
"I specialise in cross-border financial advice for clients who have interests and investments in more than one country or region"
An adviser with a particular focus is likely to have a far more developed understanding of the sorts of issues that their clients typically encounter such as tax and estate planning. It suggests that they have a professional approach to the advice and recommendations that they provide to their clients. They are not simply looking for money. Your money!
5. Can I see an example of a financial plan?
ALARM BELLS
"We do not use financial plans, but rather will suggest the products based on what you have told me after our initial meeting"
IDEAL ANSWER
"Here is an outline of what we include in a financial plan produced for a client. This plan would be specific to you, covering areas such as your current income and expenses, as well as a strategy to help you with your future plans and goals. It will also outline the reasons for my specific recommendations and any fees and charges that will be applicable"
Good advice should be more than the simple provision of a product. Your adviser should present you with something like the financial plan described above which demonstrates that he has fully considered your specific circumstances and is recommending an appropriate strategy for you based on his findings, which includes certain products and/or services.
6. What sort of risk would I be taking on when investing with you? Will I be involved in any risky investments?
ALARM BELLS
"We will assess your attitude to risk by looking at a scale. You tell me where on this scale you feel you sit, with the far left being risk averse and the far right being risk-tolerant"
IDEAL ANSWER
"We will ask you to complete a detailed risk profiling questionnaire, covering different areas of investment risk. This, along with conversations with you will build a picture of your attitude to risk which we will use to guide us in making investment recommendations best suited to you"
There are many different elements to investment risk and what people perceive as 'risky' can vary significantly between individuals. You should ensure that your adviser has a full understanding of these risks, can explain them to you, and choose investments that are suited to your appetite or tolerance for those risks.
7. What is your investment philosophy? Where does your research come from?
ALARM BELLS
"We have relationships with the best product providers in the region, who can give me the right solution for you"
IDEAL ANSWER
"We have a dedicated team of investment professionals who conduct research international markets to find what we consider the most attractive investment opportunities. Based on your specific needs and objectives, we have a range of investment solutions which are continually reviewed and monitored by our investment services team"
You should ensure that your adviser is proactive in finding the best investment solution for you and your circumstances independent of product providers.
8. How much contact would we have?
ALARM BELLS
"We won't need much contact. Maybe once per year"
IDEAL ANSWER
"Reviews quarterly are ideal, if not in person then definitely over Skype or telephone"
Any financial strategy will not be static. As your circumstances and global markets change, there might need to be changes and updates to your investments or the structure of those investments. You want an adviser who is committed to being engaged with you, which includes contact on a regular and frequent basis.
9. What makes you different?
ALARM BELLS
"We are the largest provider of financial solutions in Europe, with XX offices around the world"
IDEAL ANSWER
"We are committed to positively changing international financial services and challenging the status quo, and place your interests as our client at the centre of everything we do"
Beware that the biggest are not always the best. Look for an adviser that is serious about putting your needs and long term financial goals ahead of their own interests.